Perspectives from the JHAA President
Welcome to the Johns Hopkins Alumni Association!
May 16, 2019
Dear fellow Johns Hopkins Graduate,
Congratulations on your graduation and welcome to the Johns Hopkins worldwide alumni family! I'm so happy to introduce you to the next phase of your Hopkins connection.
Like me, you chose Johns Hopkins for the opportunity to flourish in a university community with a great diversity of experiences. That university community extends beyond Johns Hopkins'campuses to a worldwide network that's accessible both on-line and in person. Be sure to stay engaged to increase those personal and professional Hopkins networks.

Sign up for GoHopOnline.com, our exclusive alumni-networking platform, if you haven't already done so. GoHopOnline.com is where alumni like us can find job leads and connect to each other. It also provides us an opportunity to give back by signing up to mentor current Hopkins students.

Follow the Alumni Association's social media feeds and keep your contact information updated so you'll receive the latest university and association news. Visit alumni.jhu.edu and submit a class note to Johns Hopkins Magazine to let us know what you've been up to.
Hopkins alumni in your neighborhood, across the country, and around the world meet for affinity, regional, and social networking events. From alumni weekends and cultural events to industry panels and volunteer experiences, the Alumni Association offers opportunities for alumni like us to connect. Affinity groups also span the country and the globe through on-line connections and provide another way for us to stay engaged.

The Alumni Association's goal is to keep us connected with each other and the University as we continue through life's journey. During that journey, we hope to continue your engagement with Hopkins. From social media ambassadors to event speakers to Alumni Council leaders and opportunities in between, we want to engage you at every stage of life to keep our alumni community informed, relevant, and dynamic.
Congratulations again, and let's get started on your new Hopkins journey!
Sincerely,


Allyson Hughes Handley, Ed '75, '78
President, Alumni Council
The Johns Hopkins Alumni Association
P.S. Don't forget to learn more about your Alumni Benefits and Services, including your own alumni email account (and what happens to your Hopkins student email account after graduation).
A letter of introduction from our new Alumni Association President, Allyson Handley (Ed. '75, '78)
January  2019
Dear fellow Johns Hopkins Alumni,
Happy New Year 2019!
This past fall, I assumed the privilege of becoming your Alumni Association President for the next two years. I want to thank David Yaffe (A&S '74) for all of the wonderful work he has done in his tenure as our Alumni Association President.  I am personally honored to be following in David's impressive footsteps. I am also reminded of a favorite little poem that my mother shared with me many years ago.
                                                The future lies before us
                                                Like a sheet of driven snow
                                                Be careful how you step into it
                                                For every step will show
Since I am originally a Canadian, snow has special significance for me. When I moved to Baltimore with my family in 1973, I felt like I had moved to the tropics since during my eight years of living there, it had only snowed four times!  Fast forward to my last university presidency at the University of Maine at Augusta where snow and winter played a substantial role in the development of UMA's online and distance learning curricular offerings.  Many citizens of Maine are isolated by the vast geography and the long, hard winters.
At the same time, snow is spectacularly beautiful especially when newly fallen and pristine white.  So I would like to claim the metaphor of "footsteps in the snow" as my primary guiding principle as the Alumni Council and I embark on following and extending the footsteps that David Yaffe has created during his past two years of leadership.  As we begin this new journey, members of the Alumni Council and I will establish two personal "engagement" priorities:
Priority #1: How can we personally increase or enhance our engagement with Johns Hopkins
Priority #2: How can we increase or enhance the engagement of our greater alumni community as well as current students with Johns Hopkins?
In attempting to answer those two questions for myself, I immediately reflected on the life changing experience that occurred for me when I completed my masters and doctoral degrees at the Johns Hopkins School of Education during the 1970's.  At that time, I had no idea of how dramatically impactful my Hopkins graduate degrees would be in my career and in my life.  A Hopkins degree attests to the rigor, the focus, the intellectual discipline, and the dedication that we undertook to earn our degrees.  
Priority #1 encourages us to reflect on our Hopkins experience and to enhance our commitment to the university.  Whether that be to follow the Alumni Association on social media, sign up to mentor a student on GoHopOnline.com, act as a social media ambassador through Hopkins Promoters, attend an event, or support the Alumni Association, engagement means different things to different people, and each is significant.
Priority #2 encourages us to re-examine and enhance our efforts to engage other Hopkins alumni and students in the ongoing events, programs, and activities of the Alumni Association.  Two of my priorities as your president, for example, will be to work with our Alumni Council to further develop meaningful and impactful Lifelong Learning and Mentorship opportunities.  I believe that engagement drives commitment.  In the french language, the noun engagement is translated as "obligation".  Indeed, I fervently believe that we each have an obligation to give back to the organization that helped to educate and shape us.
I hope that as you read these priorities, you yourself will consider how you would like to personally engage with the university, your fellow alumni, and current students.  You can share your thoughts by taking the 2019 Alumni Survey, which launched on January 14.
I'm so thankful and honored to have the opportunity to serve as your Alumni Association President. I am excited about the next two years and what it holds for us as we partner to strengthen and grow our Alumni Association. Together, we can leave new "footsteps in the snow" to reflect our individual and collective commitment to Johns Hopkins.
Best wishes,


Allyson Hughes Handley
President, Alumni Council
The Johns Hopkins Alumni Association 

P.S. To contact me, send an email to JHAA_President@jhu.edu and follow me on Twitter (@JHAA_President) and Facebook (www.facebook.com/JHAAPresident). I'd love to hear what you've been up to and where you are in your alumni journey. Send me a note, and be sure to complete your 2019 Alumni Survey.
Alumni, Students, University as a Community
August 27, 2018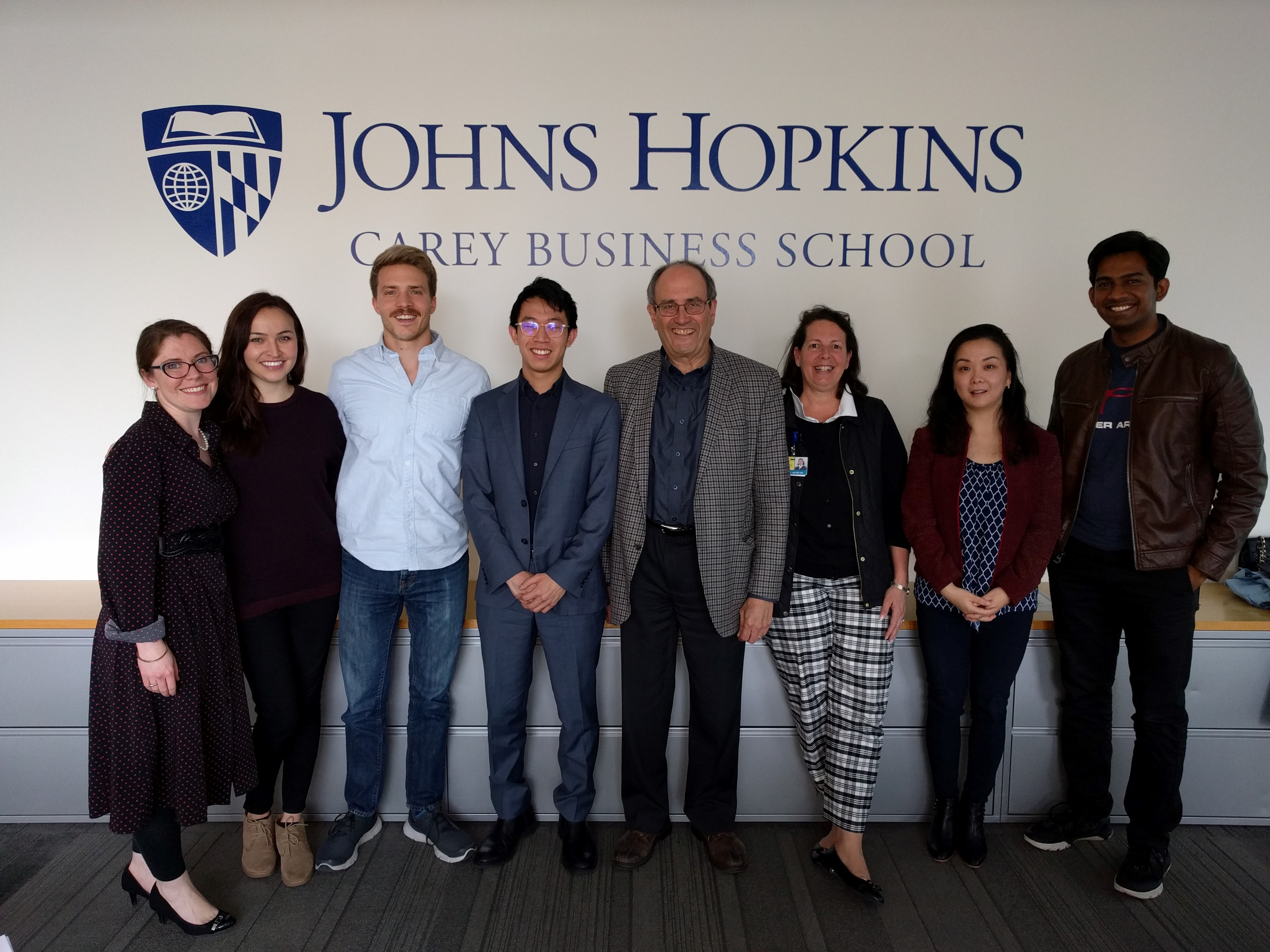 After the post-Commencement departure of one student cadre and before the new and returning student repopulation of the various Johns Hopkins campuses, the disarming quiet both masks much activity and provides the opportunity to look forward. The Johns Hopkins Alumni Association is on the cusp of a step forward in its visibility and integration into various efforts of campus life.
Greater engagement with students will be a major part of this step forward. For the last few years, the Student Engagement Committee has found new ways for alumni to engage with students directly when they matriculate and when they graduate and times in between. The Student Grants Committee reviews an ever-increasing number of applications for funding student groups that engage with their surrounding Baltimore and Washington communities as well as improve student life.
Many alumni make themselves available to mentor and provide career advice to students through various means. That effort is about to increase dramatically in scope. The University built upon the recent upgrade in career center capabilities by appointing the first Vice Provost for Integrative Learning and Life Design to provide the leadership required to prepare the undergraduate and graduate student bodies for as wide a range of significant careers as possible. The Alumni Association is keeping pace as the Task Force on Networking and Mentoring will be making its first report to the Alumni Council at its October annual meeting about ways for alumni to provide greater support for mentoring and recruiting across the University's divisions.
Our continuing efforts to engage alumni with each other and the University is another major part of this step forward. During the October annual meeting the Task Force on Life Long Learning will make its own report to the Alumni Council on its efforts to provide more opportunities for alumni to participate in a greater number of practical and academic learning opportunities with fellow alumni and OUR University. Johns Hopkins University's famous decentralization among its divisions sometimes presents an obstacle to coordinate continuation of the learning from which we all benefitted while students; the Alumni Association will be engaged in ongoing and greater efforts to increase those connections.
The October Annual Meeting also will focus on improving the connections among alumni, students and the University through its committee structure and other means. Johns Hopkins University continues to be recognized as a leader in so many areas; we alumni should continue to be proud of the institution and find ways to enjoy, benefit from our position in the University community and provide benefit to that community.


David P. Yaffe, A&S '74
Alumni Council President
Welcoming our newest Johns Hopkins Alumni Association members
May 3, 2019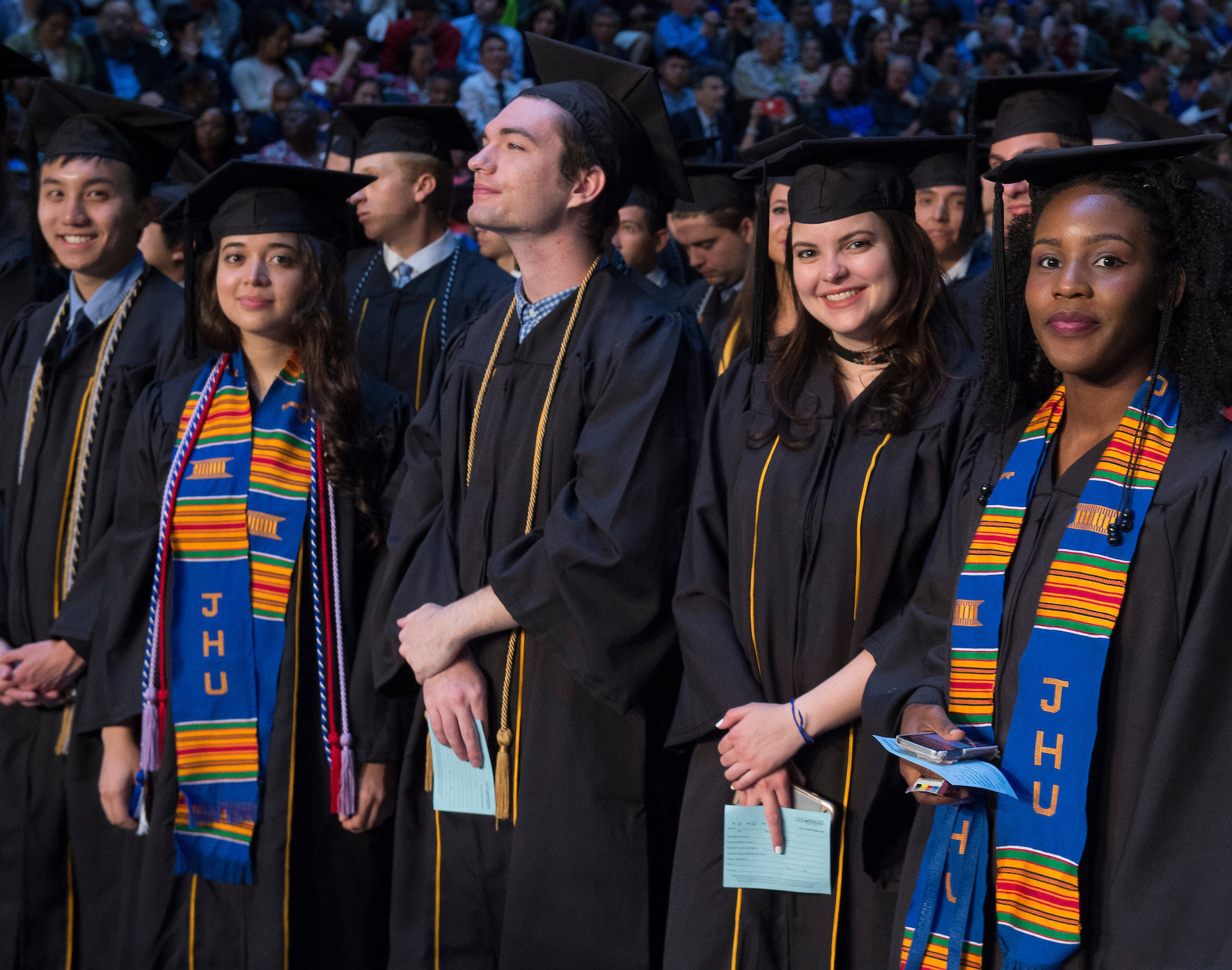 On behalf of the Johns Hopkins Alumni Council and the Johns Hopkins Alumni Association, I want to congratulate you on your graduation and welcome you to the Johns Hopkins worldwide alumni family! Now, let me introduce you to the next phase of your Hopkins connection.
You chose Johns Hopkins for the opportunity to flourish in a university community with a great diversity of experiences. Your university community extends beyond the Hopkins campus to a worldwide network. Stay engaged and increase your personal and professional networks. You can access those networks both online and in-person.
Sign up for GoHopOnline.com, our exclusive alumni-networking platform, if you haven't already. That's where fellow alumni find job leads—and each other. It also provides you an opportunity to give back by signing up to mentor the students following you.
Follow us on our social media feeds and keep your contact information updated to be sure you receive the latest alumni association and university news, including our university-wide Alumni Survey, set to release this summer.  We hope you'll take the survey and share your thoughts to help us shape the Alumni Association's future.
Have an update to share? Don't forget to Submit a Class Note to Johns Hopkins Magazine to let everyone know what you've been up to.
Graduates in the region, across the country, and around the world meet for affinity, regional, and social networking events. From alumni weekends and cultural events to industry panels and volunteer experiences, the Alumni Association offers an opportunity for you. Affinity groups also span the country and the globe through online connections and provide another avenue for you to become engaged.
You've heard the saying: you are only as good as the company you keep. The Alumni Association's goal is to keep you connected with each other and the University as you continue through life's journey. Indeed, we hope to tap your skills. From social media ambassadors to event speakers to Alumni Council leaders and opportunities in between, we want to engage you at every stage of life to keep our alumni community informed, relevant, and dynamic.
Congratulations again, and let's get started on your new Hopkins journey!


David P. Yaffe, A&S '74
Alumni Council President
Observations from Multiple Commencements on the Diversity of JHU
February 5, 2018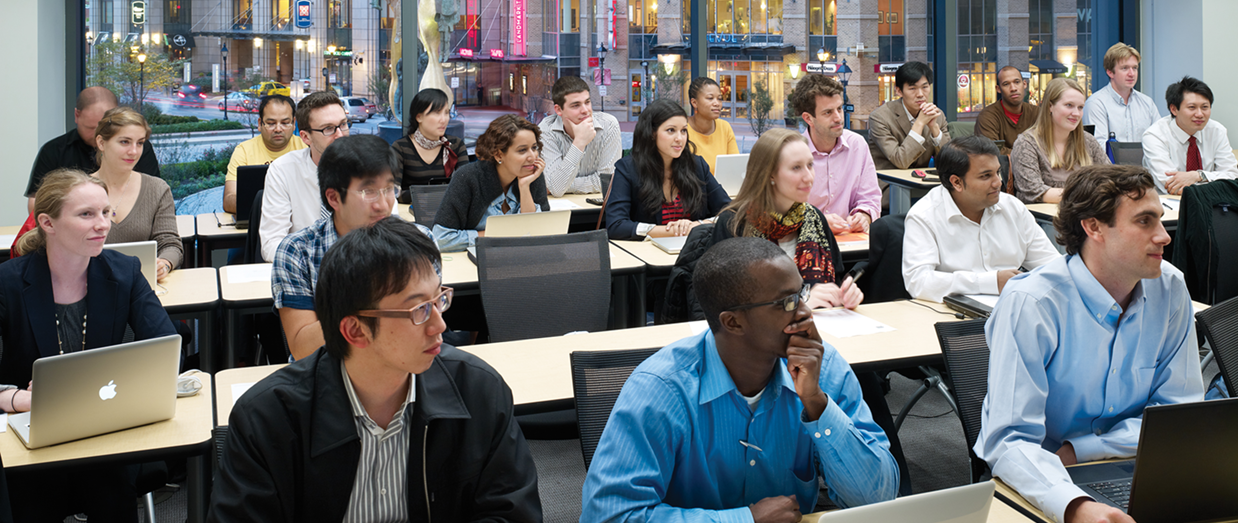 As many of you know, Johns Hopkins University has been focused on increasing diversity in its student body, faculty, and staff across the institution, in all divisions as well as in the way it approaches its important position as a citizen of Baltimore. Through the Roadmap on Diversity and Inclusion, the university's commitment is not only a statement; it consists of active efforts in faculty development and recruitment, measurement, and active supervision areas. The university is focused on long-term results under the themes of accountability and transparency. If you haven't reviewed the Roadmap, I encourage you to do so.
Rather than focus on the "official" university efforts, however, my purpose is to highlight the diversity in JHU's student body and the future it portends for our country and the world. As leaders of the Johns Hopkins Alumni Association, my colleagues and I now speak at more than 15 commencement activities per year around the university. During the past year, I have spoken at the university-wide commencement ceremonies as well as the ceremonies held at the Schools of Advanced International Studies, Education, Public Health, Nursing, and Medicine, the Carey Business School, and several departmental or PhD ceremonies. I have been struck by the composition of each school's student body; all comprised of individuals with a wide range of upbringings and life experiences. First, Johns Hopkins University is already a truly international school, not only in terms of the location of its campuses and many of its health and other efforts, but also in terms of its student body. What impressed me as much as I gazed at the sea of diverse faces was the sincere commitment expressed by graduating students of all backgrounds to use their educations to contribute to their societies and make their worlds a better place. While the media sometimes tries to portray all millennials (or Gen Z) through negative generalizations of self-interest and entitlement, the intent that I saw and heard among our graduating student bodies was quite different.
I saw the diversity in the JHU student body as an affirmation that this university is producing contributors to the betterment of our national and global society. Your Alumni Association continues to expend significant effort on retaining the engagement of all graduating students. Through divisional alumni activities and affinity communities that include Women in Business, the Society of Black Alumni (SOBA) and other groups specific to our Hispanic, Asian, and LGBTQ alumni community, the Alumni Association is providing avenues for all students to stay connected and become alumni leaders and supporters of the university. Our current alumni leadership is increasingly diverse on many levels (including age); but we strive to do more. If you have thoughts about ensuring that our Alumni Association properly reflects the diversity of our graduates, please let us know.


David P. Yaffe, A&S '74
Alumni Council President
Stepping Up The Alumni Council's Game
November 20, 2017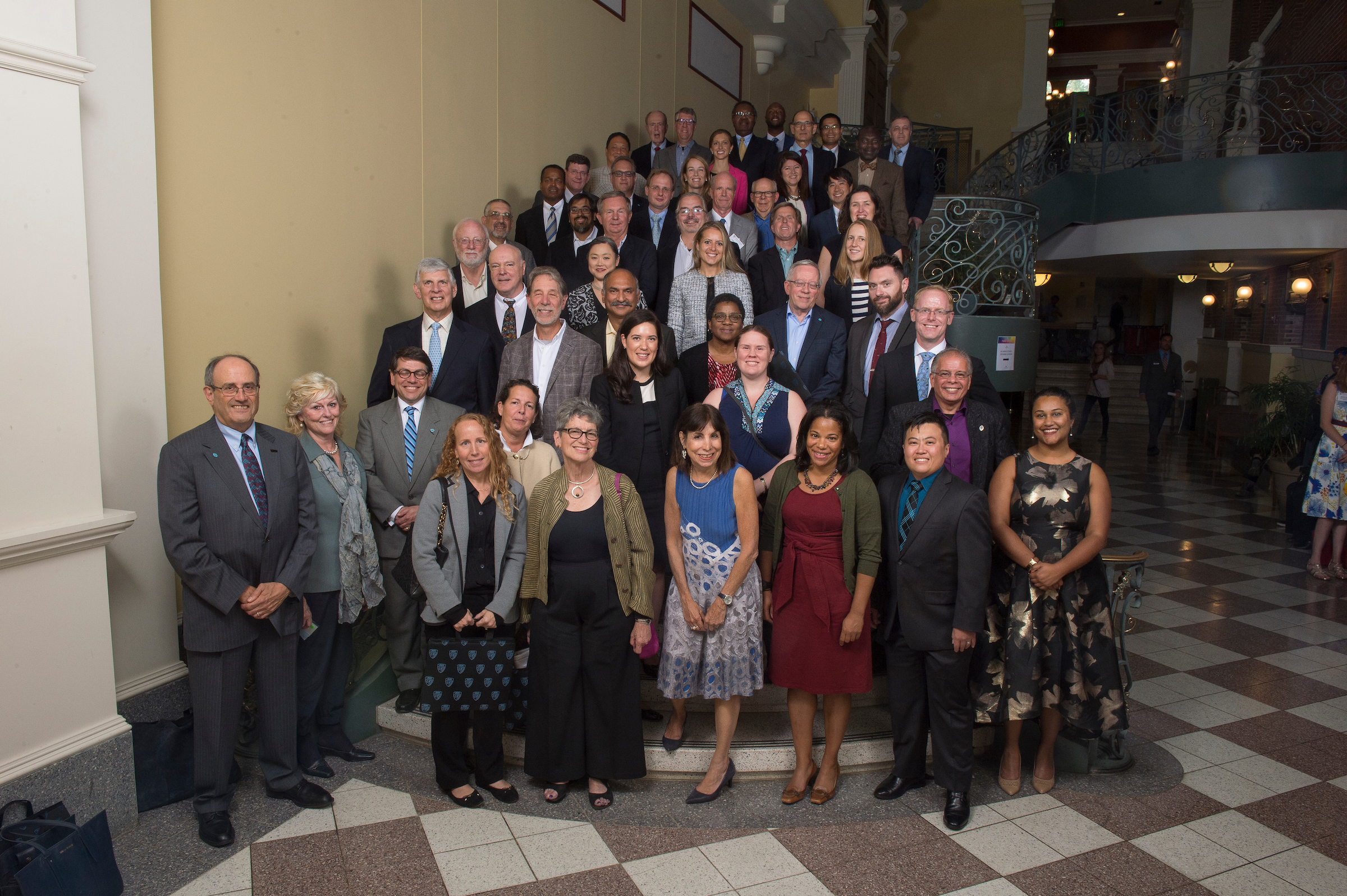 Focus, participatory thinking, celebration of Johns Hopkins Alumni Award Winners, appreciation of and at the Peabody Institute and a commitment to continue the pace of connecting JHU alumni, students and the University were the most notable experiences and outcomes of the October Leadership Weekend. From the introduction of our new members of the Alumni Council—all of whom already are active alumni in various ways and from the different divisions—to Dean Bronstein's engaging introduction to the Peabody Institute's new curriculum and approach to education and training of its students. From the BASIC student-alumni networking lunch to the intense discussion in committee meetings, the Alumni Council, the governing body of the Johns Hopkins Alumni Association, came, dug in, celebrated, and left with the intention of continuing the discussion and focus.
A significant outgrowth of the weekend was a commitment to and by the Alumni Council to "step up its game" through greater coordination and a desire for measurable outcomes. Alumni Council Divisional Representative Brett McCone, A&S '96, BSPH '98, previewed the vastly improved ability to collect data on alumni engagement and to display the most important of that data in an understandable dashboard format. The Alumni Relations staff of various JHU divisions, i.e. Bloomberg School of Public Health, School of Advanced International Studies, School of Education, School of Nursing, School of Medicine, Whiting School of Engineering, Krieger School of Arts and Sciences, Carey Business School and the Peabody Institute, participated actively in various committee meetings. They provided not only key suggestions for better connections with and among alumni but also examples of how the Johns Hopkins Alumni Association, the Central Office of Alumni Relations and the divisions could work together to complement their relative strengths in different geographic areas and among various groups of alumni.
The outgrowth of the first of several discussions about strategic directions was a recognition that at least three areas merit focus stewardship and growth of connections both among alumni and between alumni and students in all divisions: affinity groups and communities, career services and mentoring, and cross-divisional efforts. Having identified those areas, the challenge for the Alumni Council is to work with the outstanding alumni relations staff to promote alumni involvement and to measure outcomes.
That will require increased communication among the committee and the Council as a whole. We will continue the practice of one annual, in-person Alumni Council meeting. Much of the Council's work will continue in the committees. Unlike the past, however, there will be a report to the entire Council as a whole twice, between meetings of development. Those reports will include a request for feedback.
Finally, thanks to those Alumni Council members whose terms ended after great service and to all those who currently serve. Your time and attention has been and will continue to be highly valued. The importance of your financial contributions also cannot be overstated. The ability to expand alumni reach to each other and to students depends in large part on our donor-supported annual budget. The support of each Council member is a necessary predicate to successful appeals to alumni as a whole. Many thanks for those contributions.


David P. Yaffe, A&S '74
Alumni Council President
The 2017 Alumni Council Annual Meeting
September 20, 2017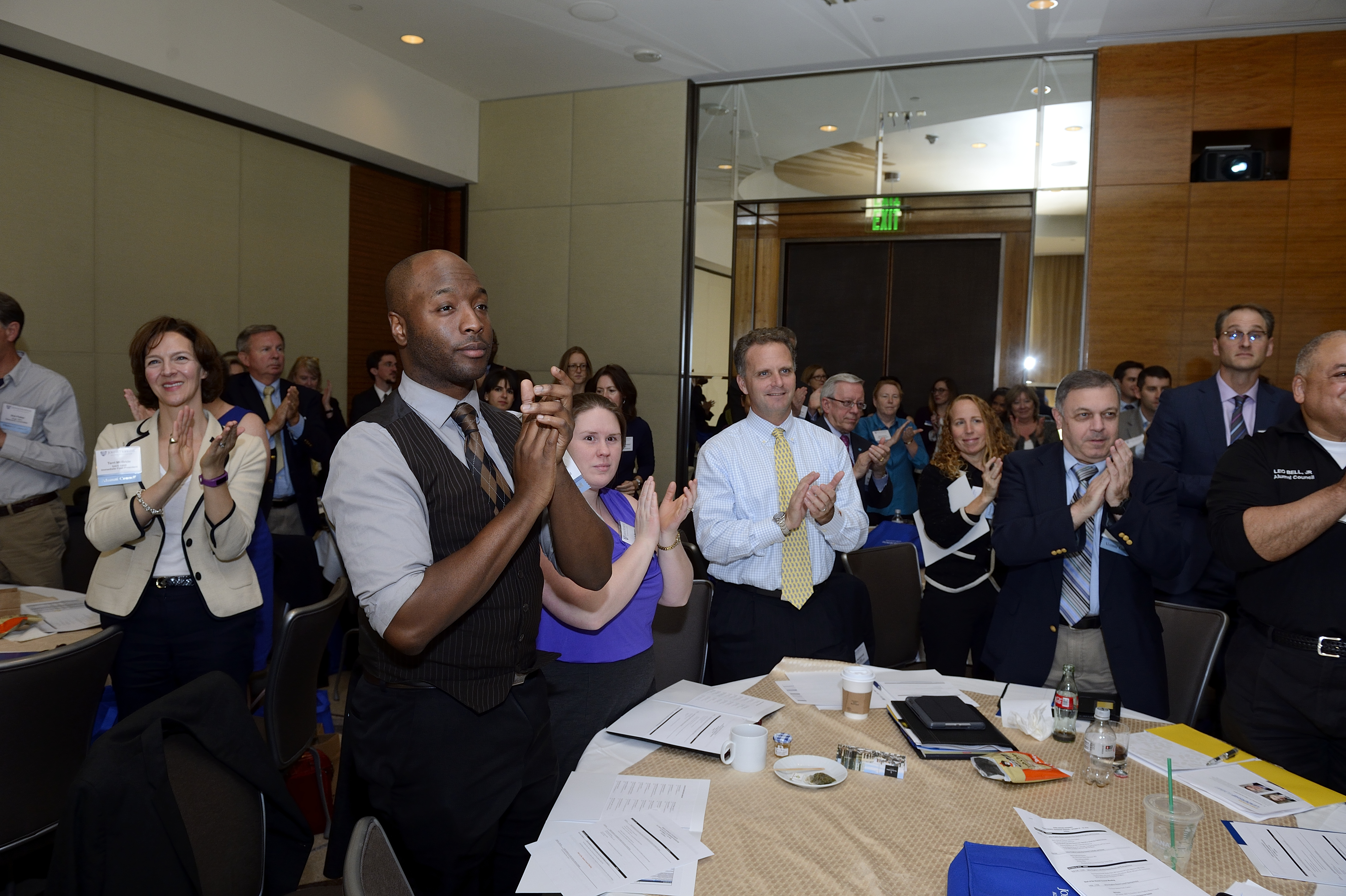 This coming October brings not only the start of the professional baseball post-season playoffs (the most important sporting events in the U.S. during the Fall), but also the Johns Hopkins Alumni Association Leadership Weekend. From a JHU alumni governance perspective, the annual meeting of the Alumni Council on October 6 and 7 is the linchpin of the weekend.
The Alumni Council is the governing board of the Johns Hopkins Alumni Association. It is a University-wide representative body comprised of 64 representatives of the University's individual schools (Arts & Sciences, Medicine, Engineering, Peabody, Carey Business, Public Health, SAIS, Nursing and Education) and includes a student representative. Alumni Council members are selected annually through a process that solicits the Divisions to identify alumni who have actively participated and supported individual schools as well as folks who have been engaged in the activities of the Alumni Association. The selection is intended to result in a representative balance of graduates from each of the nine degree granting divisions (the tenth division, the Applied Physics Lab, does not grant degrees).
This October meeting will be particularly significant. Johns Hopkins University has been famously decentralized in many aspects. During the past few years, the University, under President Daniels' leadership and with the support of the Board of Trustees as well as significant philanthropic efforts such as the Bloomberg Distinguished Professorships, the One University initiative is underway to capture the significant common strengths of the faculty and academic endeavors across the schools while supporting the unique focus that each school brings to its mission in providing knowledge to the world. The Alumni Association has "been in that business" for a long time. The Alumni Council, in particular, was established by President Muller in 1988 as a means of promoting communication between the University and all of its alumni.
This year's Alumni Council meeting will sharpen the focus of the Alumni Association in promoting the One University vision through more active engagement of alumni from all divisions of the University. It will celebrate some of the truly impressive recipients of Alumni Association awards and tend to the business of the Alumni Association, including ratification of a budget and refocusing of committee efforts and agendas. However, a substantial portion of the meeting will be devoted to a discussion about a strategic plan that will be focused on increasing engagement between the University and all of its alumni through communications, affinity groups, regional chapters and other means. It will also focus on increasing the coordination of all University alumni relations staff to best maximize networking, support for both current students and alumni career efforts and communications among the University divisions and with each of the alumni themselves.
It will be a great weekend.


David P. Yaffe, A&S '74
Alumni Council President
Alumni Reflections on JHU Commencement 2017
June 20, 2017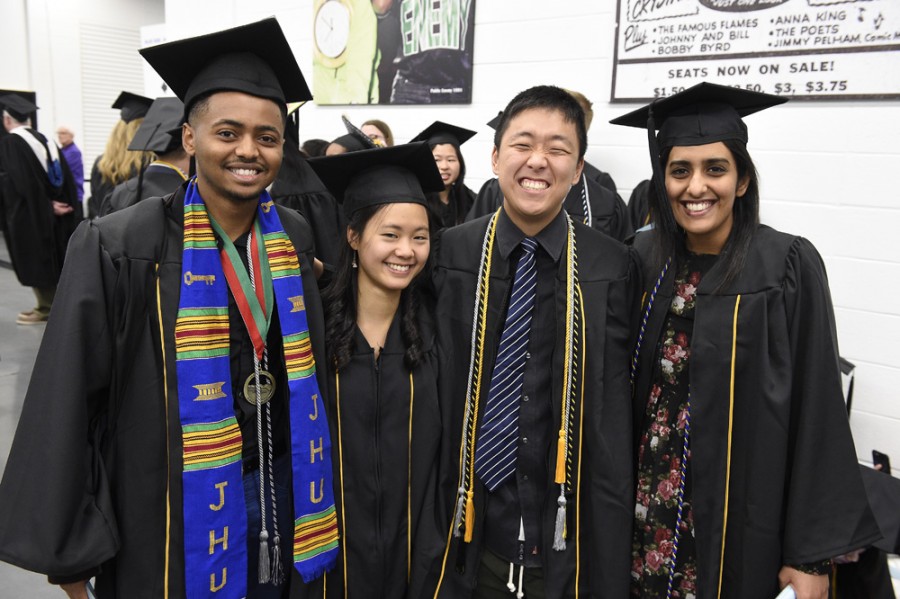 First and foremost, welcome to all the new Johns Hopkins University graduates to the next phase of your Johns Hopkins career.  Please become engaged with the Alumni Association either through a local chapter, a member (or initiator) of an affinity group fitting your interests, or in some other way.  Members of the Alumni Council and Alumni Relations staff are looking forward to getting to know you (if we don't know you personally already) or to get you involved in those activities of your Alumni Association and University that will give you the satisfaction of participation, networking, and even giving back.
As the First Vice President and President of your Alumni Association, Allyson Handley and I were privileged to appear and represent the Alumni Association at many of the divisional and University commencement and award ceremonies during the week of May 22.  During that week, I attended the awards ceremony at the Bloomberg School of Public Health, the commencement ceremonies for the Schools of Education and Medicine as well as SAIS and the University commencement.  Allyson attended a like amount of Ph.D. hoodings and commencement ceremonies, including serving as the speaker for the June Las Vegas destination graduation ceremony for the School of Education online graduate students and their families. Bryan McMillan, the Association's Secretary, also represented the Alumni Association at a ceremony.  We all enjoyed the celebratory mood of the undergraduate, graduate, and professional student candidates and their families as well as the genuine and satisfied joy of the faculty who have educated and guided their students. Allyson, Bryan, and I welcomed the new graduates into "the next phase" of their Hopkins careers and urged them to participate in alumni activities as well as to network with our expanded body of 215,000 alumni located in the United States and all over the world.
The President, Deans, Commencement speakers, and others issued the traditional congratulations, welcomes, and the anticipated urging that the graduates go on to contribute to society as our new advance guard of leaders.  Speaking only for myself, however, many of the speakers I heard reflected the observation that our world is troubled and, in many ways, the importance that our new Johns Hopkins University graduates approach their new lives with integrity, a passion for improving the world, and to find meaning in connecting with people through their work. 
The importance of recognizing the human significance of data, broached by President Daniels' story during commencement in Baltimore when he realized that each of the data points he had assembled and organized for a study about the effects of asbestos in Canada represented a human being and often an impaired life, was unintentionally echoed in the powerful address the next day in Washington, D.C. by student Ross Bennett Hurwitz at the SAIS commencement about the need to understand the meaning of the "data sets" the graduates might create. The piercing case made during the SAIS commencement by Darren Walker, the President of the Ford Foundation and an estimable person from a very underprivileged background, about the need in our turbulent times to reaffirm and protect the "Four Freedoms" articulated by Franklin Roosevelt in 1941, particularly the freedom from fear is matched in my mind with the graceful eloquence of Seheri Swint, an African-American Master of Education graduate as she explained (two days before Walker) how her journey from an upbringing in the inner city of Detroit to accomplishment as the top graduate of the high school to which she was bussed had ignited her passion to bring the benefits of education to students of similar backgrounds. Mark Shriver's message that the School of Education graduates find faith, hope and love in their careers and the actions they perform might have been matched with Frank Bruni's keynote University Commencement message of the importance of family in supporting the pursuit of an ethical life in a world that some might view as increasingly rude.
Ron Peterson's (A&S '70) commencement address to the School of Medicine emphasized the importance of the work of the new doctors and researchers to the health of everyone in our country and the world.  His point was reinforced by the oaths administered to all of those graduates that reinforced the importance of integrity, diligence and mindfulness of the folks who either will be directly or indirectly affected by their efforts.  These oaths are the Graduate Student Oath and the Hippocratic Oath.
Yes, Commencement and graduation is a time of celebration, relief, fun, exhortation to do well, and festivities.  As your alumni representatives, however, Allyson and I were privileged to develop an overview of commencement messages for the motivated and qualified students graduating from OUR University that many do not see.  Our alumni, both the newest and those with more experience "outside", have much to offer and we look forward to our continued engagement with all of you.
You can view my short remarks to graduates on the University-wide commencement video, after a short introduction at minute 33:45.


David P. Yaffe, A&S '74
Alumni Council President
The Alumni Role in Student Training: Mentoring and Internships
May 16, 2017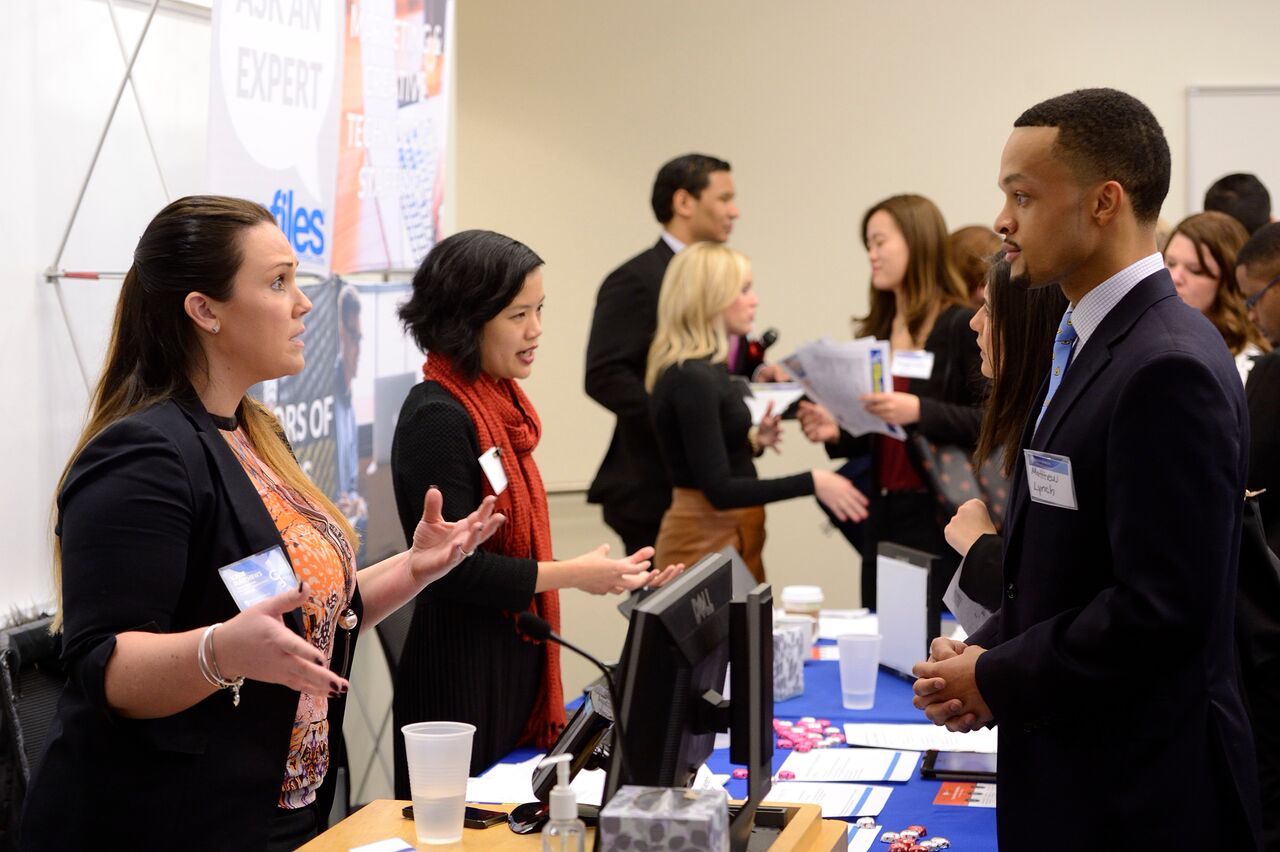 Hopkins students of all divisions need the guidance and help of their alumni to succeed after they receive their diplomas.  Undergraduate, graduate, and professional students receive an unparalleled education in their fields; but as alumni, we all know that even a superb education is an important first step towards success in business, the arts, a profession, teaching or academia or whatever endeavor our students pursue.  In an effort to meet the needs of students and alumni, the Johns Hopkins Alumni Association launched GoHopOnline.com in February 2016. The intro on the website explains it best:  
GoHopOnline.com is a new web-based networking platform dedicated to helping Johns Hopkins alumni connect online with former classmates and like-minded graduates; mentor and coach current students and recent graduates; and expand career connections through insider contacts in top companies.  If you haven't already done so, please consider activating a profile today at GoHopOnline.com.
Mentorships
Mentorship programs that match students with alumni mentors on either an individual or a group basis are run by the Alumni Relations staff at the individual schools as well as through GoHopOnline.com.  For example, the School of Education Mentorship Program "offers current SOE students and graduates within the last three years the opportunity to connect with alumni mentors who can contribute to their professional and personal development."  This mentorship program requires application by both students and alumni; individuals are matched through examination and computer algorithms and the program is monitored for performance.  Education grads need and crave experienced guidance in preparing for the classroom or other avenues in education.  If you have this special talent to be a mentor and want to help, complete a School of Education Mentoring Application.
The Bloomberg School of Public Health has a similar program for the 250 students in the Master of Public Health Program.  These students are headed to jobs of greater or different responsibilities with their Masters program, and the guidance of a mentor is particularly helpful.  Each of the 250 students in this program is specifically matched.  This only covers a fraction of the annual graduates from BSPH; GoHopOnline.com is available for both students seeking mentoring and alumni who are in a position to mentor.  For more information regarding the Bloomberg School of Public Health mentoring program, click here, or check out GoHopOnline.com.
Important mentoring efforts are made by other alumni and alumni groups throughout the University.  Grammy winning cellist, Peabody grad, and Johns Hopkins Alumni Association Heritage Award Winner Zuill Bailey runs music festivals in the Southwest and Alaska that employ Peabody grads.  The Society of Engineering Alumni pairs mentors to students.
GoHopOnline.com is currently being used as a platform for students university-wide to connect with alumni from all divisions on several levels.  This is a wonderful way for students to find the expertise they are looking for.  Alumni sign up and identify the various ways that they are willing to help.  This could include a willingness to introduce students to their connections; a willingness to open doors at their workplace; or it may be as simple as answering a couple of questions about their field.  In addition, students, and alumni for that matter, can seek out mentors on GoHopOnline.com.
Internships
Internships are a key means for students, whether undergraduate or graduate, to develop job skills, learn something about a business, develop appropriate language to become employable and, perhaps most importantly, decide whether the place of internship is an industry or endeavor that the students want to pursue.  Internships are only useful when the supervisor/employer monitors the student interns' assignments and progress and can provide guidance.
The substantially revamped Homewood Student Affairs Career Center has been reorganized, including the addition of new personnel, and focuses on educating undergraduates to help them become realistic about their post JHU aspirations.  The Homewood Student Affairs Career Center is actively engaged in contacting employers to increase the number and quality of on-campus interview opportunities, and similarly to increase internship opportunities. 
The alumni and parent communities are the most important partners of the University to develop productive internship opportunities for students.  The Parents Internship Network (PIN) enlists parents of JHU undergrads in providing internships.  The Alumni Internship Connection (AIC) plays an integral role in students' career success. Alumni across the country are encouraged to share internship opportunities within their organizations, creating a powerful alumni connection.
The JHU Board of Trustees Student Life Committee has taken an active interest in keeping track of the growth and improvement of the effort to prepare JHU undergraduate students for productive employment and careers.  This committee also inquiries into the preparation of graduate students for employment as well.  Alumni involvement, in cooperation with the career centers of all nine schools (which can be found here), the Johns Hopkins Alumni Association, the Alumni Relations offices of each school, and the Homewood Parents' committee is essential to better prepare JHU students for the world beyond.  Please step forward and offer your experience, wisdom, and guidance.


David P. Yaffe, A&S '74
Alumni Council President
An Alumni Journey to Unspoiled Nature
April 3, 2017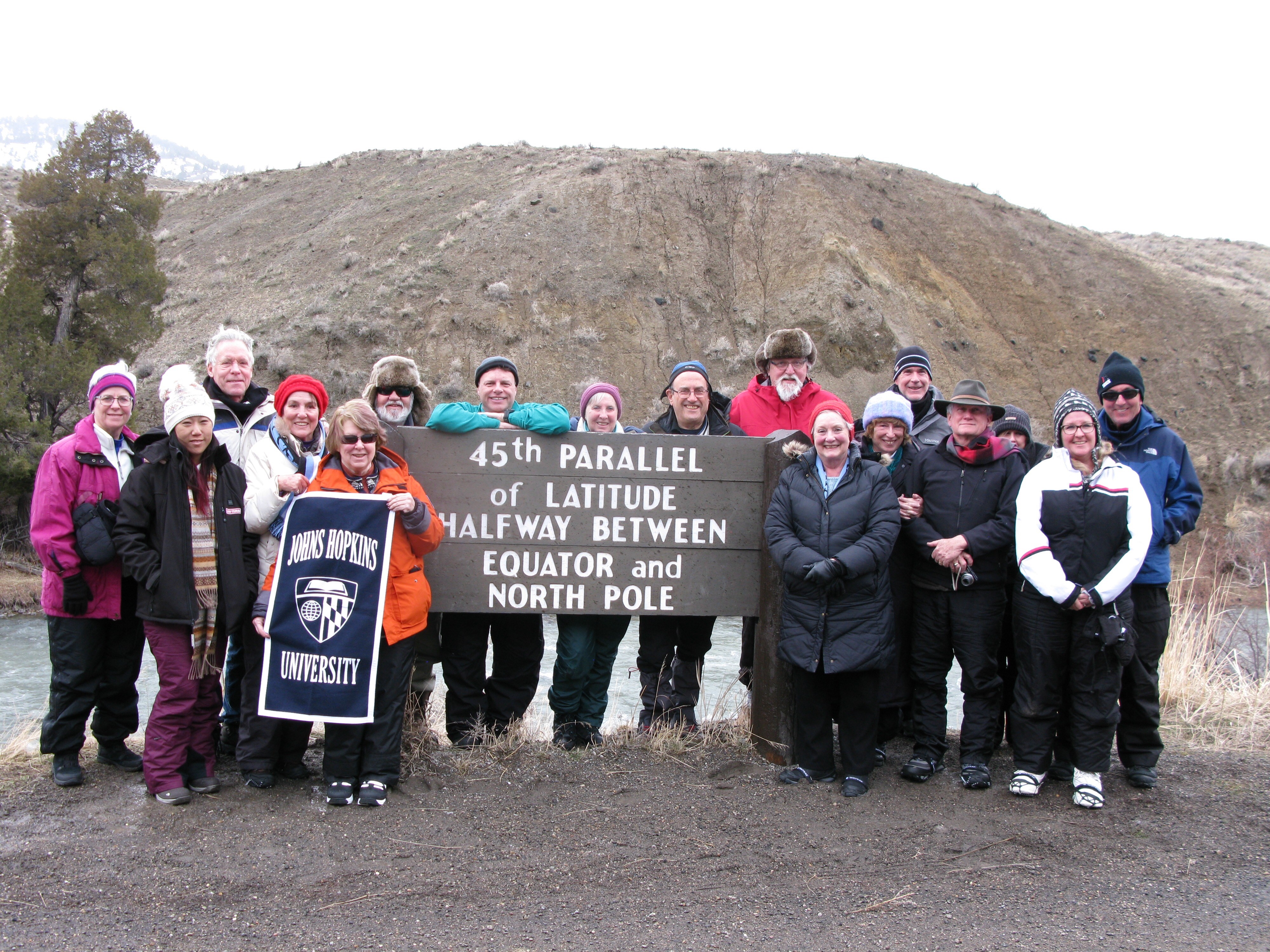 "Those wolves are magnificent!"  That cry uttered in the splendor of Yellowstone Park reflected the excitement of the 17 participants of our Johns Hopkins Alumni Journey on our mid-February Alumni Journey to find the wolves of Yellowstone—and a lot more.  Yellowstone's 2.3 million acres in Montana, Wyoming and Idaho, is one of the largest environments where the wildlife is not managed or hunted but left to live (and be studied) in the wild.  It is a laboratory for tourists, wildlife experts and enthusiastic naturalists.
Mid-February was a great time for this trip.  The wolves and other animals show up well against the snow AND mid-February is wolf breeding season. We learned the habits of wolves and that the chase is about the alpha female's process to determine the alpha male that will sire her pups. Indeed, the soap opera story of each wolf pack is not fanciful anthropomorphism but real life.
All tour participants were experienced travelers, including veterans of six Antarctica trips as well as almost all other parts of the world.  We shared our travel and life experiences that created the connections for a very compatible group. Despite the 5:30 a.m. wake-ups and 6:45 a.m. departures, there were no complainers!
The tour organizer specializes in university alumni tours.  Our tour leader's background studied Montana wildlife in college supplemented by years of tracking and studying large game.  The similarly experienced and approachable local guides/drivers in each section of the Park were eager to share their knowledge.
The trip started in Jackson, Wyoming and proceeded north through the Park to the Bozeman, MT ultimate destination.  At the gate to the Park, we changed to snow cats; vans with oversized and underinflated tires to drive over the snow. The first two+ days of the trip focused on Yellowstone's unique geology, geothermal features and flora as well as the ecology. The last 2+ days in the Lamar Valley/Gardiner area focused on the animals.  The trip culminated at the Museum of the Rockies in Bozeman, MT with an engrossing description of major advances dinosaur study and a great closing dinner.
This trip's high standard for my wife's and my first Johns Hopkins Alumni Association Alumni Journey whets our appetite for more. And we now have great material for stories for our grandchildren!


David P. Yaffe, A&S '74
Alumni Council President
A New JHU Alumni-Student-Faculty Eco-System
February 23, 2017
The alumni of Johns Hopkins University think of the school and its people as many things: a center of academic research and study to produce knowledge for the world; the place where some of us discovered a path or received the professional training we needed; the place where we spent a unique and enjoyable part of our lives.  The interactions among students, faculty, staff and alumni that comprise the University community has developed into "more" than that.  Technical innovation and entrepreneurship is one of the most quickly growing areas of such interaction and growth.  Indeed, "interaction" and "growth" are not sufficiently accurate terms; what is developing is an eco-system of innovation, support, mentorship along with spaces to house these activities, including new innovation hubs near the Homewood campus and in East Baltimore. Much of this activity is being conducted by Johns Hopkins Technology Ventures under the leadership of Christy Wyskiel, Senior Advisor.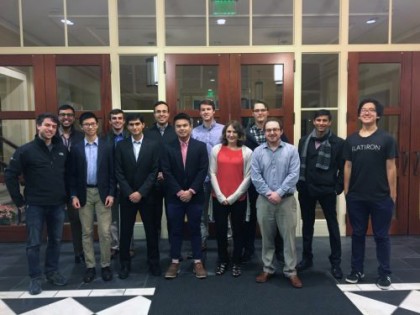 The 2017 Ralph S. O'Connor Undergraduate Entrepreneurship Fund Cohort
Several months ago, I was invited to a lunch with eight undergraduate and graduate students and the advisers on JHU Staff (not professors but advisor/mentors).  The students represented included biomedical engineering majors from Engineering, computer science and sociology majors from Arts & Sciences and a Global MBA Student from the Carey Business School.  Their experience includes development of on-line tools to connect medical professionals and patients in the delivery of physical therapy services, programs that provide security for enterprise mobile apps and mobile platforms for social entrepreneurship endeavors.  They participate in (and have organized) programs like the Ralph S. O'Connor Undergraduate Entrepreneurship Fund and organizations like the Johns Hopkins Private Equity and Venture Capital Club, the Social Innovation Lab (which supports non-profit and mission driven for-profit social impact teams) and others.
These students represent a growing trend across many JHU divisions, including medicine, public health, business, engineering and others interested in innovation and entrepreneurship. More importantly from a Johns Hopkins Alumni Association (JHAA) perspective, these programs and organizations are actively supported by Johns Hopkins alumni in a variety of ways.  Alumni are working with entrepreneurs as strategic and technical mentors, as well as investment and funding partners.  This includes a variety of interested alumni working in a variety of related fields and capacities.
For example, Ralph S. O'Connor (A&S '51) established the fund that bears his name in 2014 to provide financial support and mentorship to undergraduate entrepreneurs. An anonymous JHU alumnus has established the JHU Undergraduate Entrepreneurship Award so that each summer, a select student startup could receive funding to build on the momentum it established during the school year. A recent A&S grad, Paul Grossinger (A&S '11), has organized the Blue Jay Syndicate which brings together alumni of varying ages and different backgrounds and expertise to evaluate companies formed by alumni, faculty and others with a JHU connection for angel or first round venture financing and mentorship.
Additionally, a robust and growing affinity group focusing on entrepreneurship and innovation in the San Francisco Bay Area is operating with the JHAA's support, and the JHAA is facilitating the development of a similar type of affinity group on the East Coast encompassing alumni from Boston to New York to the Delaware/Maryland/Virginia areas (including D.C.). 
These are but a few of the types of collaborations to support entrepreneurship and innovation involving different elements of the Johns Hopkins University community, including alumni.  If you are interested in participating or learning more, please contact Elena Thompson, Sr. Associate Director of Affinity Engagement, Office of Alumni Relations.


David P. Yaffe, A&S '74
Alumni Council President
Did You Know?
January 12, 2017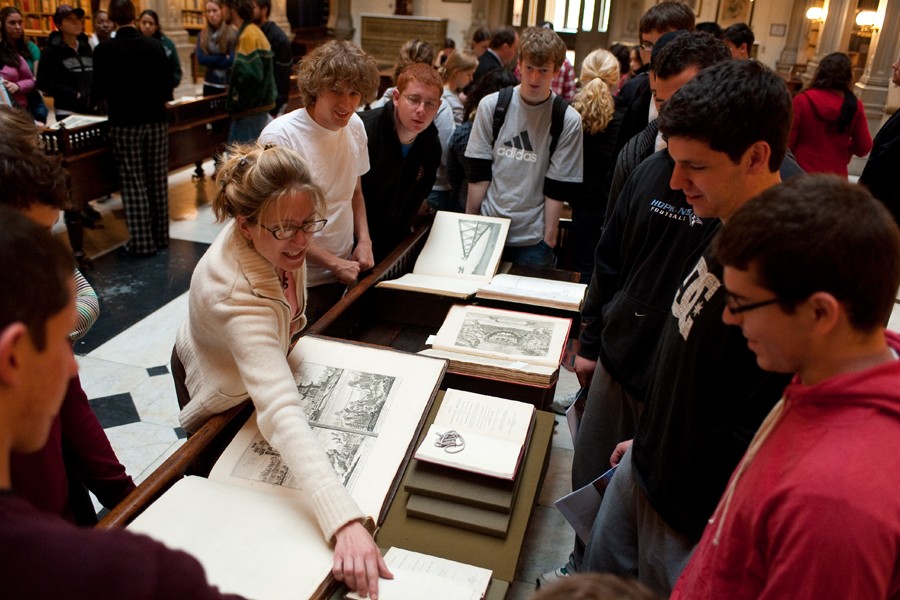 Mentionings of "Goings-on" at JHU Worthy of Alumni Notice
No matter which JHU division you attended (or more than one), registration and other encounters with student services may not be among your fondest memories. Stories are legion about the trips between schools required for students to cross-register for classes in different divisions.  
Well, JHU is taking significant steps to eliminate those "character building" bureaucratic irritations and thereby improve and, indeed, streamline the student experience.  For the last year, the University has commissioned an initiative, called the Student Services Excellence Initiative (referenced officially and colloquially as "SSEI"). This initiative includes task forces of University personnel in areas such as registration, career services, financial aid, and admissions, among others, to identify the inconsistencies among the different JHU Schools and to standardize those areas that are not uniquely idiosyncratic due to an individual school's mission. The task forces are coordinated by outside consultants with clear areas of expertise and minimal overlap to both provide expertise and facilitation skills. The SSEI initiative has identified several areas ripe for standardization, not the least of which are academic calendars and registration, and is studying the technology platforms needed to implement the changes and make processes transparent to students for their use. SSEI also has published a five year schedule for progress in each appropriate area.  
This initiative has been co-chaired by Kevin Schollenberger, vice provost for student affairs, and Roy Ziegelstein, vice dean for education at the School of Medicine. Professor James Aumiller from the Whiting School of Engineering has been named director of the SSEI initiative, a half time position for him. This University that constantly strives for excellence is turning that focus to reducing the obstacles that students in all divisions encounter unnecessarily in their pursuit of knowledge and skills. Alumni should be supportive.
I encourage you to reach out to me with your questions and concerns as alumni at JHAA_President@jhu.edu or through Twitter (@JHAA_President) or Facebook.
All the best,


David