Young Alumni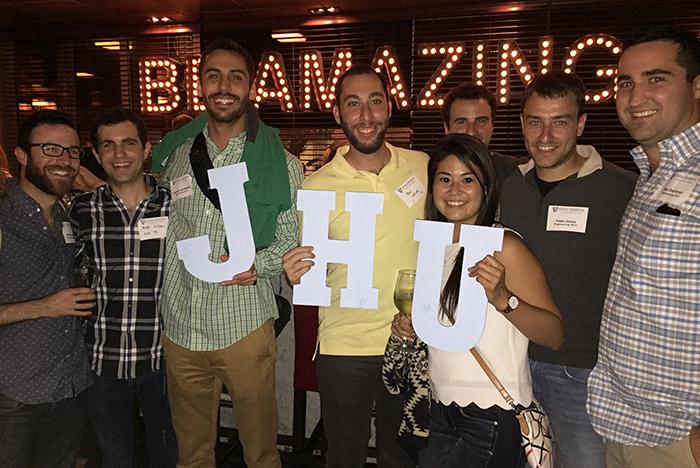 Putting on your cap and gown may have signaled the end of your student career, but Hopkins graduates are alumni forever. Your Hopkins diploma connects you to a community of thousands of people all over the world, and we want to help you meet your neighbors.

Consider this your portal to all things Hopkins! Here you'll find news about young alumni initiatives, ways to get involved, and helpful resources for your next steps beyond the Hopkins campus.
GoHopOnline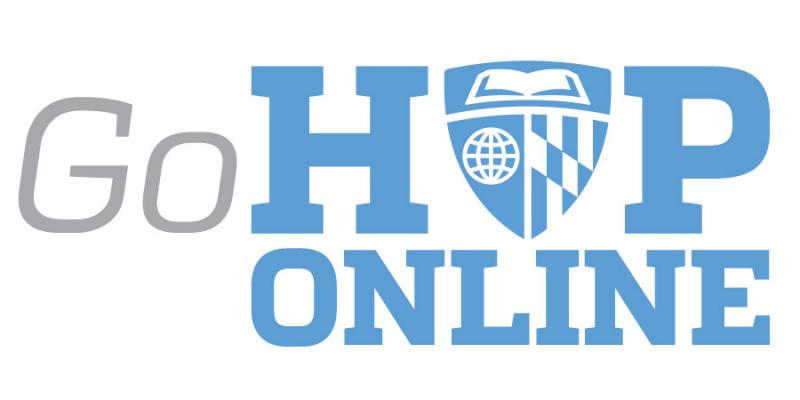 GoHopOnline.com is a new web-based networking platform dedicated to helping Johns Hopkins alumni connect online with former classmates and like-minded graduates; mentor and coach current students and recent graduates; and expand career connections through insider contacts in top companies.
GoHopOnline.com replaces JHU Connect with a secure space that links alumni with the trusted Johns Hopkins University community.  Easy sign-on and sync up with Facebook and LinkedIn lets them quickly connect with the people they need to grow and refine their personal and professional networks.  Instagram and Twitter feeds keep alumni updated on Hopkins news, chapters, resources, programs, and more.  Activate a profile today at GoHopOnlne.com.
Update your Profile
We want to let you know about all the cool Hopkins events that are happening in your area.  What's the best way to reach you? Take a moment to update your e-mail address and contact information.
Career Resources
Whether you're in an established career, transitioning between jobs, or starting a brand new path, who would say no to a little extra guidance?  Check out the Career Resources page for tips on resumes, interviews, the job hunt and more!
Graduate School Resources
Are you missing engaging lectures and stumping assignments? Aching for that pressure of looming deadlines and cumulative exams? Sounds like it's time for grad school! There are many Hopkins resources that can help guide you through the application process. 
Planning a Post-College Gap-Year
These are some of the best years of your life, why not do something a little out of the box? You might be surprised with all the information that's out there to help you get started on planning your gap – year domestically or abroad! 
Life After Hopkins 101
Being a grown-up can be such hard work!  Let us take the guess work out of it and get you pointed in the right direction.  Click here for tips on managing money, finding a place to live, buying insurance, and cooking, just to name a few. 
Staying Connected to Hopkins
Staying connected to the Hopkins community is easier than ever. Stay up-to-date on alumni connections in your area, upcoming events on campus and in your city, and opportunities to volunteer.