Attend Events
There are many ways for you to stay connected after you graduate from Johns Hopkins.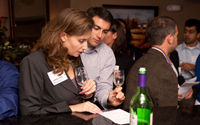 Regional alumni chapters, international clubs and affinity groups offer educational, social and community service events, many of which feature alumni leaders and faculty speakers.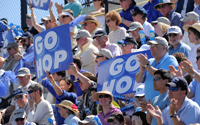 Homecoming and Reunion on the Homewood campus is the traditional gathering of alumni for class-specific events, Blue Jays lacrosse wins, and the annual crab cake lunch.
Photography Policy
The Johns Hopkins University will photograph regional alumni events and participants. Please be advised that JHU may use photos taken during events for JHU publications in print and online, fundraising materials and other non-commercial purposes. Please contact the Office of Alumni Relations in advance if you object to being photographed for these purposes.