Society of Black Alumni (SOBA)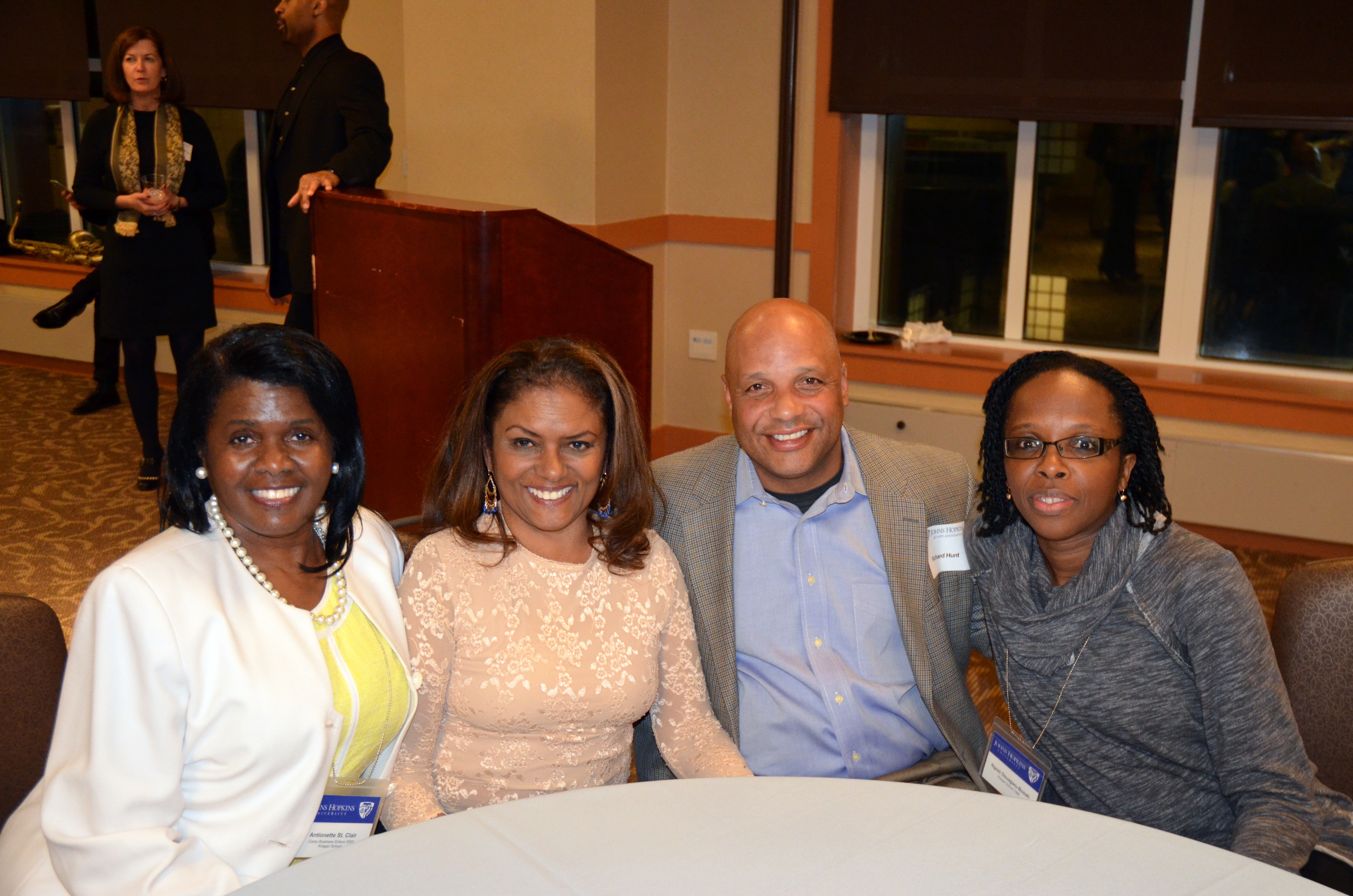 Just Announced!!! SOBA Event Schedule for Alumni Weekend 2018 (click image)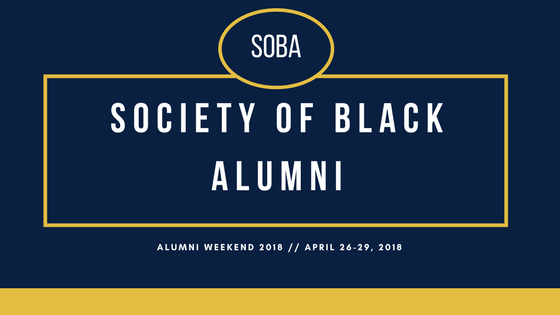 Established in 1995, the Society of Black Alumni (SOBA) — an organization of approximately 300 members — seeks to create an environment that facilitates the development of black students into productive and contributing alumni. Committed to encouraging diversity at the university, it offers mentoring and networking opportunities to alumni.
Mission Statement
The Society of Black Alumni, in cooperation with the Johns Hopkins University Alumni Council and the Office of Alumni Relations, has as its principal responsibility the accomplishment of the objectives of the Johns Hopkins Alumni Association as they relate to black alumni.
The Executive Committee
The Executive Committee consists of nine members that serve staggered three-year terms, renewable once. With the exception of the president, vice president and at-large members, Executive Committee members are elected by a majority of the votes received from dues-paying members of the Society of Black Alumni.
Adante Hart A&S '11
President

Oscar Doyle A&S '72
Secretary

Wesley Wood A&S '97
Alumni Chair

Chinedum Nwaobasi-McMillan A&S '02
Student Chair
The SOBA Presidential Professorship
The SOBA Presidential Professorship is the university's first Presidential Opportunity Professorship.
SOBA Scholarship
The SOBA Scholarship Fund provides Johns Hopkins undergraduates with financial assistance to complete their education. If you would like to make a contribution to the SOBA Scholarship Fund, please contact the Alumni Relations office. You can make a donation online or by mail: SOBA Scholarship Fund, 3400 N. Charles Street, San Martin Center, 2nd Floor, Baltimore, MD 21218-2696.
SOBA Alumni Awards
The Society of Black Alumni invites nominations for its two awards: The SOBA President's Award and the The Frederick Scott Award. Complete and print the SOBA awards nomination form. The deadline for nominations is October 15.
Other Groups and Activities
Center for Africana Studies
The Center for Africana Studies in the Krieger School of Arts and Sciences pursues broad inquiry into the ideas and experiences of African peoples throughout the world. Learn more.