2019 Johns Hopkins Alumni Survey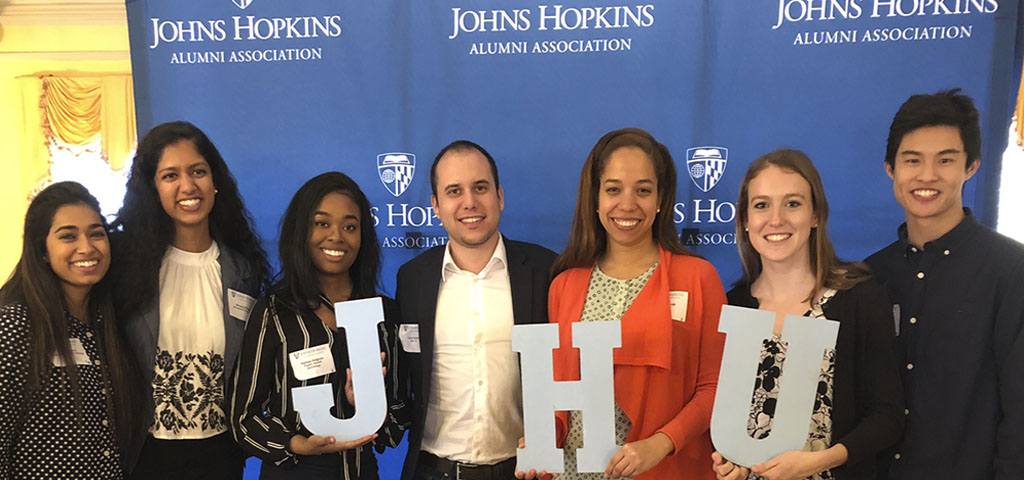 Dear fellow Johns Hopkins Alumni:
The Johns Hopkins Alumni Association is looking ahead.  Our goal – to evolve to meet the changing needs of Johns Hopkins students and alumni like you and me.  After all, the Alumni Association is our Association.
To help us gauge what's working, what's not, and what you'd like to see next, the Association has partnered with Gallup to release the 2019 Johns Hopkins Alumni Survey.
On Monday, January 14, you will receive an email from Gallup* inviting you to participate in this short online survey, which should take between 10 – 15 minutes to complete.  Your feedback is critical to improving and developing the programs and services our student and alumni community needs to enjoy meaningful lives and productive careers.         
My thanks, in advance, for taking the time to complete this important survey.  Should you have any questions, please contact me at JHAA_President@jhu.edu.
Sincerely,
Allyson Hughes Handley
President, Alumni Council
The Johns Hopkins Alumni Association
*Note: this is a sample email. To access your survey, click on the link in the email you received from the Johns Hopkins Alumni Association and Gallup.