Entrepreneurship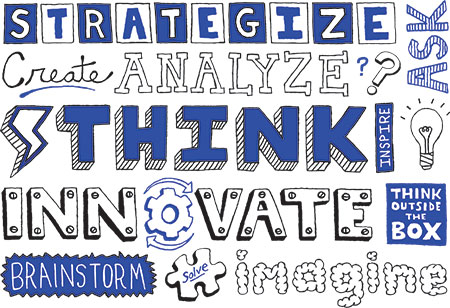 MISSION STATEMENT

The Entrepreneurship Affinity Group provides a venue for Hopkins alumni to connect, find resources and information, grow professionally, and inspire.

Upcoming Events
 

Stay Tuned for more Upcoming Events! 

Past Events
 
Herding Cats: A Play that Crosses the Line...And the Pond
Wednesday, May 19, 2021 to May 22, 2021
Hopkins Symphony Orchestra Evenings - Star-Crossed: Tchaikovsky's Romeo and Juliet and Bernstein's Symphonic Dances from West Side Story
Wednesday, May 5, 2021
Lunch with the Libraries & Museums - Sharing Knowledge: Public Humanities and Black Baltimore
Friday, April 9, 2021
Lunch with the Libraries & Museums - The Foundation and the Gateway: What Maps Show and Hide about Baltimore and American History
Friday, March 26, 2021
George C. Marshall & Paul H. Nitze: Last of the Cold Warriors
Wednesday, March 17, 2021
Website Usability: Managing User Experience in a Connected World
Thursday, March 11, 2021
Virtual Event: Behind the Booze - How Fawn Weaver Honors History through America's Fastest-Growing Whiskey Brand
Wednesday, September 16th, 2020
Virtual Event - Entrepreneur Panel with Graff Golf
Thursday, May 14th, 2020

NYC: Genetic Engineering's Impact on Science and Society: A Discussion of the Netflix Film Series, "Unnatural Selection"
Thursday, April 16th, 2020
How I Built That
Tuesday, December 3rd, 2019
Spaceflight Technology Innovation & Commercialization
Thursday, January 24th, 2019
A Cannabis Conversation
Tuesday, June 12, 2018
Click here to see more past events!

Entrepreneurship Networking with JHTV
Thursday, April 26, 2018

Happy Hour at the Oakland Museum of California
Wednesday, July 14, 2017

West Coast Technology Event and Demo Showcase
Wednesday, February 15, 2017

2016 Bay Area Entrepreneurship Forum
June 26, 2016
ATTEND VIRTUALLY: Watch panel discussion here

JHU Start-Up Demo Day
June, 7, 2015
Click here to see photos of the event.

FastForward East Entrepreneurship Event
May 18, 2015

Startup Legal Clinic
November 6, 2014

Entrepreneurship Affinity SF Tech Trek Gathering
October 23, 2014

Entrepreneurship Affinity Gathering
November 7th, 2013

Getting the Right Job at a Startup Company - WEBINAR
July 17, 2014
Click here to watch the 1-hour webinar.

The Fundraising Landscape for Startups: Advice from Top Investors
May 17, 2014
Click here to watch the event.

Inaugural Innovation Factory Summit
October 4, 2013

Path to Success: A Forum with JHU Entrepreneurs
June 9, 2013
Click here to watch the video.

Networking Gathering
August 29, 2013

 
Entrepreneurship News:
Did you hear about this? 
| | | |
| --- | --- | --- |
| April 4th, 2019 | Cash Flow | How can technology help small businesses? Think cash flow. Technology is forging ahead, minting tools for check out financing and accounting.  |
|   |   |   |
| April 4th, 2019 | Lasting Change | From social entrepreneurship to systems entrepreneurship, read on how to create lasting change.  |
|   |   |   |
| October 15th, 2013 | Starting a Business | Read this excellent article on how to start a business in 10 days |
|   |   |   |