San Francisco Young Alumni Community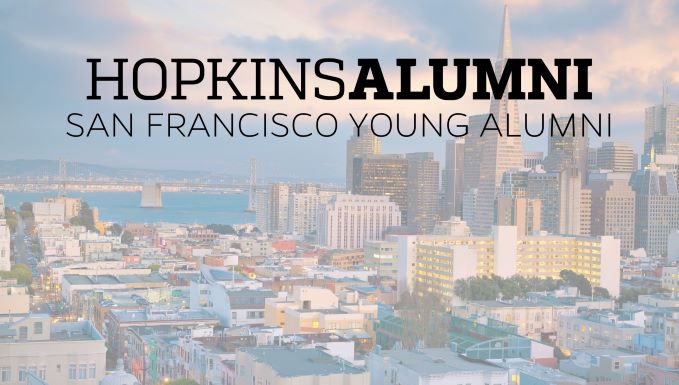 Welcome to the San Francisco Young Alumni Community! Did you know that there are over 200 young alumni in San Fran?
San Francisco's YAC
The JHU Young Alumni Community of San Francisco aims to provide opportunities to network, socialize, learn and reminisce with other JHU young alumni (0-10 years) in the local area.  If you want to stay engaged with Hopkins, this is a great place to start. We are constantly exploring new activities, finding new ways to have a great time, and working with our alma mater to promote the university any way we can.
Past events have included a ramen making class, a New Year's party at Southern Pacific Brewing, an ice cream happy hour, and much more!
Young Alumni in SF
Top 10 Employers
Google
Apple
University of California, San Francisco
Stanford University
Genentech
Facebook
Kaiser Permanente
University of California, San Francisco Medical Center
Stanford University School of Medicine
Gilead Sciences
Top 3 Areas of Study
Biological & Biomedical Sciences
Engineering
Computer Information Sciences
Not receiving e-mail from Hopkins?
All alumni in the area should receive notices of events, but we can't send them to you if we don't know where you are! Be sure to update your contact information and stay connected.