Boston Young Alumni Committee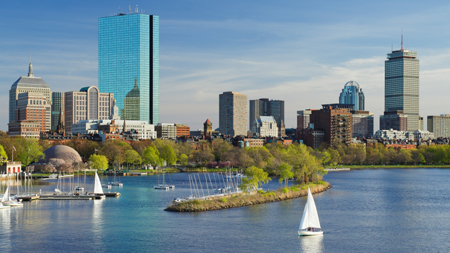 Welcome to the Boston Young Alumni Committee! Did you know that there are more than 400 young alumni in Beantown?
Why Boston ROCKS:
Rampant and die hard sports culture - big teams are Red Sox (Baseball), Celtics (Basketball), Bruins (Hockey), and of course, the New England Patriots.
Fandom extends to bars in the neighborhoods of the sports venues too (Fenway park for the Red Sox, the TD Garden for Bruins/Celtics); where bars are packed with jerseyed fans on every game night (and many non-game nights). Make sure to hit up Lansdowne St. (Fenway) and Canal St. (Garden).
Residents are fiercely loyal to their city.
Trivia games will give you a run for your money with the highly educated population.
Opportunities for day trips and weekend adventures are plentiful - the Cape and the islands of Martha's Vineyard and Nantucket are not far, nor are the mountains of VT, NH, coast of ME, Providence, or NYC.
Boston's YAC
The JHU Young Alumni Committee of Boston aims to provide opportunities to network, socialize, learn and reminisce with other JHU young alumni (0-10 years) in the local area.  If you want to stay engaged with Hopkins, this is a great place to start. We are constantly exploring new activities, finding new ways to have a great time, and working with our alma mater to promote the university any way we can.
Past events have included happy hours, theater nights, and brewery tours.
Young Alumni in Boston
Top 10 Employers
MIT
Harvard Medical School
BAE Systems
Harvard University
Massachusetts General Hospital
MITRE
Brigham & Women's Hospital
Raytheon
Boston Children's Hospital
Biogen
Top 3 Areas of Study
Engineering
Biological & Biomedical Sciences
Health Professions
Not receiving e-mail from Hopkins?
All alumni in the area should receive notices of events, but we can't send them to you if we don't know where you are! Be sure to update your contact information and stay connected.