New York City Young Alumni Committee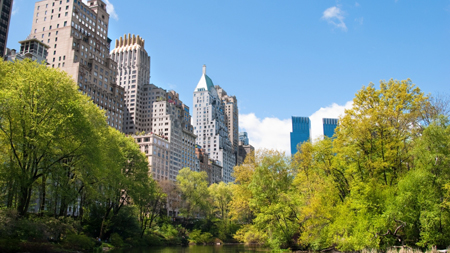 Welcome to the NYC Young Alumni Committee! Did you know that there are over 1,000 young alumni living in the Big Apple?
Why New York City ROCKS:
"The true New Yorker secretly believes that people living anywhere else have to be, in some sense, kidding."- John Updike. Need we say more?
New York is the cultural and financial capital of the world. Every neighborhood is different, and there is never a shortage of things to do. Some highlights and favorites include: The New York Yankees, incredible shopping from Madison Avenue to the boutiques of the West Village, the new and expanded High Line, Central Park (everyone's backyard) and Governor's Island, and great museums like the Met, MoMa, and the Guggenheim.
NYC's YAC
The JHU Young Alumni Committee of NYC aims to provide opportunities to network, socialize, learn and reminisce with other JHU young alumni (0-10 years) in the local area.  If you want to stay engaged with Hopkins, this is a great place to start. We are constantly exploring new activities, finding new ways to have a great time, and working with our alma mater to promote the university any way we can.
Young Alumni in NYC
Top 10 Employers
Bloomberg LP
Goldman Sachs
Memorial Sloan Kettering Cancer Center
Citi
Columbia University
Columbia University Medical Center
JP Morgan
Weill Cornell Medical College
NYU Langone Medical Center
Morgan Stanley
Top 3 Areas of Study
Social Sciences
Economics
Biological & Biomedical Sciences
Not receiving e-mail from Hopkins?
All alumni in the area should receive notices of events, but we can't send them to you if we don't know where you are! Be sure to update your contact information and stay connected.