Baltimore Young Alumni Community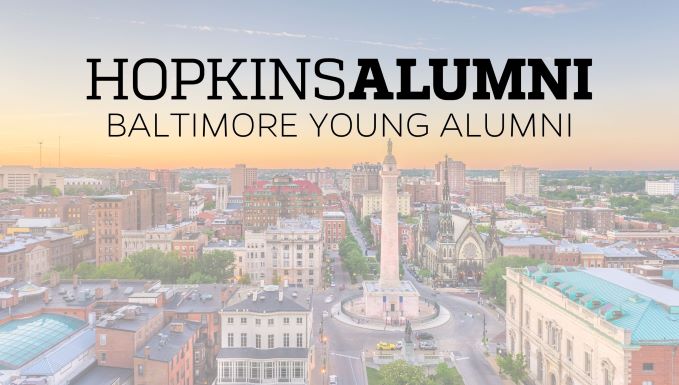 Welcome to the Baltimore Young Alumni Community! Did you know that there are over 2,000 young alumni in Charm City?
Baltimore's YAC
The JHU Young Alumni Community of Baltimore aims to provide opportunities to network, socialize, learn and reminisce with other JHU young alumni (0-10 years) in the local area.  If you want to stay engaged with Hopkins, this is a great place to start. We are constantly exploring new activities, finding new ways to have a great time, and working with our alma mater to promote the university any way we can.
Past events have included cocktail making classes, glass blowing, happy hours, and so much more!
Young Alumni in Baltimore
Top 10 Employers
Johns Hopkins School of Medicine
Johns Hopkins Applied Physics Laboratory
Johns Hopkins Hospital
Northrop Grumman
Johns Hopkins Bloomberg School of Public Health
Baltimore City Public Schools
Baltimore County Public Schools
Johns Hopkins Whiting School of Engineering
University of Maryland Medical Center
Booz Allen Hamilton
Top 3 Areas of Study
Engineering
Biological & Biomedical Sciences
Computer & Information Sciences
Not receiving emails from Hopkins?
All alumni in the area should receive notices of events, but we can't send them to you if we don't know where you are! Be sure to update your contact information and stay connected.