Baltimore Young Alumni Committee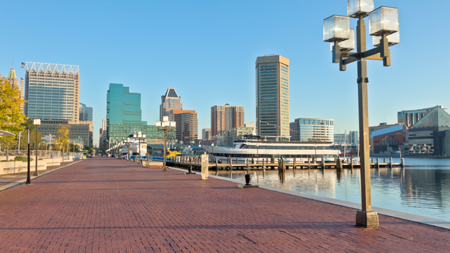 Welcome to the Baltimore Young Alumni Committee! Did you know that there are over 1,600 young alumni in Charm City?
Why Baltimore ROCKS:
We all know that Baltimore is home to the greatest university in the world.  Even if it had nothing else to offer, that would be enough.  Not to worry though, Baltimore does not disappoint. Thanks to a proud history and our constant cultural evolution, Baltimore offers a unique blend of experiences that can satisfy any interest.  Whether you want to spend the day at a museum, catch a game at beautiful Camden yards, participate in one of our many festivals, or simply walk around the world-renowned Inner Harbor, this is the city for you.  Finally, thanks to relatively low cost of living, high earning potential, and a vibrant nightlife, Baltimore continues to grow as one of the premier cities for young professionals in the United States.
Baltimore's YAC
The JHU Young Alumni Committee of Baltimore aims to provide opportunities to network, socialize, learn and reminisce with other JHU young alumni (0-10 years) in the local area.  If you want to stay engaged with Hopkins, this is a great place to start. We are constantly exploring new activities, finding new ways to have a great time, and working with our alma mater to promote the university any way we can.
Past events have included Natty Boh'wl at Mustang Alley, happy hours, and dinners.
Young Alumni in Baltimore
Top 10 Employers
Johns Hopkins School of Medicine
Johns Hopkins Hospital
Johns Hopkins University Applied Physics Laboratory
Baltimore Public Schools
Bloomberg School of Public Health
Northrop Grumman Corporation
Baltimore County Public Schools
Howard County Public Schools
Booz Allen Hamilton
United States Army
Top 3 Areas of Study
Engineering
Biological & Biomedical Sciences
Computer & Information Sciences
Not receiving emails from Hopkins?
All alumni in the area should receive notices of events, but we can't send them to you if we don't know where you are! Be sure to update your contact information and stay connected.