Annual Class Banner Competition
Class of 2023 Banner Competition
Class banners are a Johns Hopkins University tradition that dates back to 1881. Over your next four years, you'll see current class banners hanging in the Milton S. Eisenhower Library. Here's your chance to leave a lasting legacy on Johns Hopkins University - enter the Class of 2023 Banner competition!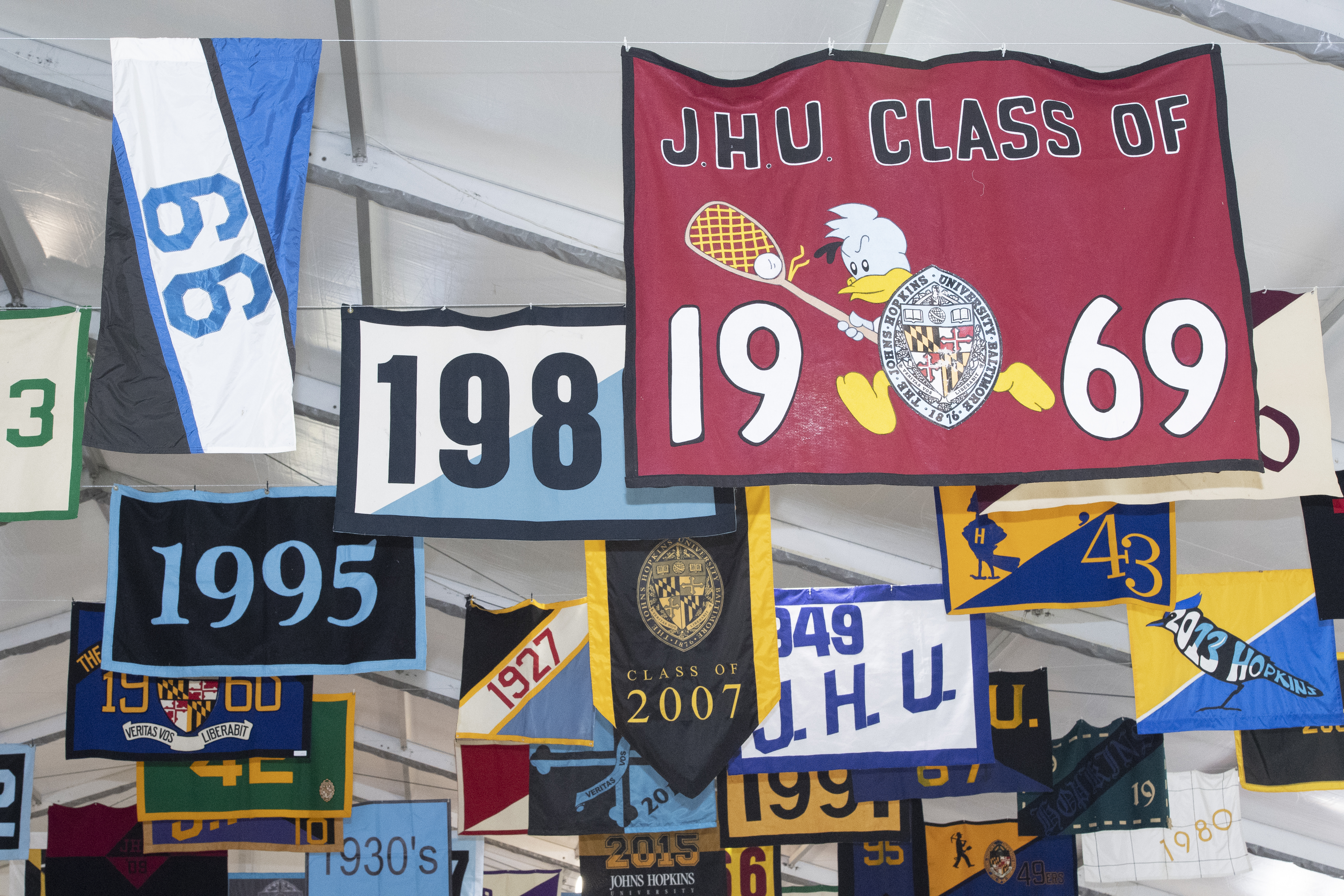 During the next four years you will have many opportunities to make an impact on campus. This is your first chance to make a lasting impression at Johns Hopkins. 
Design a class banner that shows your class pride. Banner contest opens on Tuesday, June 4. Submit your design to reunion@jhu.edu by Wednesday, June 26. Alumni Judges will vote for their top 10 favorite designs. Your 2023 classmates will vote on the top designs during July. The winning entry will be unveiled during convocation and will hang in the Milton S. Eisenhower Library until you graduate. 
Banner Guidelines: 
Must be approximately 4' by 3' ratio
Must include 2023 class year
Must include school athletic colors (Black/Blue-Jay Blue) and/or school academic colors (black/gold) Note: black and gold CANNOT be the dominant colors. 
Format -- jpeg, Vector image or InDesign file, preferred. Hand drawn designs are acceptable.
Banner Submission deadline is Wednesday, June 26.
Note: this competition is open to incoming Class of 2023 undergraduate students at Johns Hopkins University.
Questions? 
Contact the Reunion Office at 410-516-5185 or by email at reunion@jhu.edu.