Annual Class Banner Competition
Class of 2023 Banner Competition
<Updated 08.29.2019>
Class banners are a Johns Hopkins University tradition that dates back to 1881. The latest addition to the lineup: #JHU2023!
Congrats to Andrea Zhang, winner of the Alumni Association's Class Banner contest. Andrea's design was unveiled during #JHU2023 Convocation and will hang in the Milton S. Eisenhower Library over the next four years. We love it, Andrea!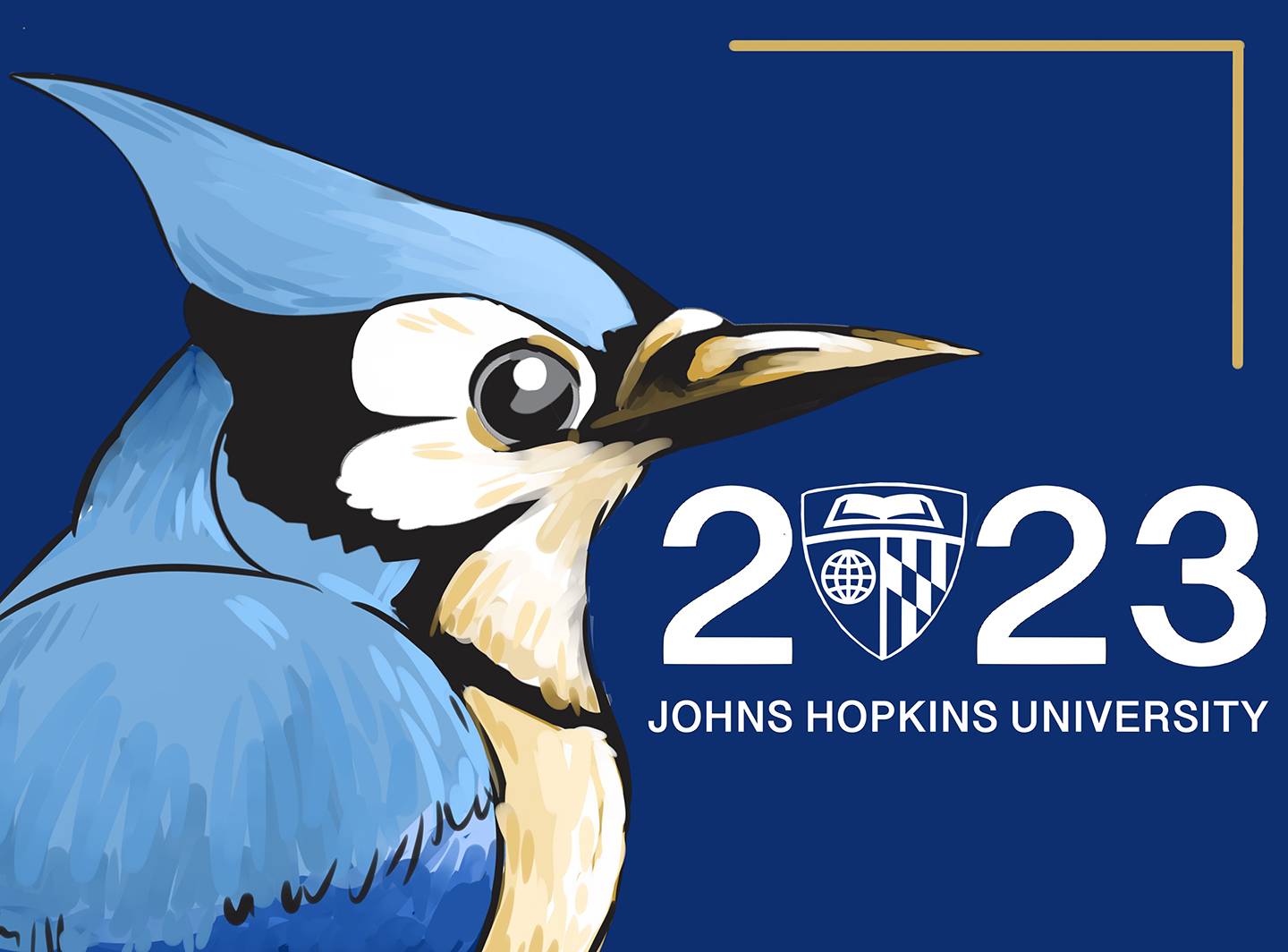 #JHU2024 Banner Contest will open for submissions and voting in Summer 2024.
 
Questions? 
Contact the Reunion Office at 410-516-5185 or by email at reunion@jhu.edu.