Annual Class Banner Competition
Class banners are a Johns Hopkins University tradition that dates back to 1881! Check out the archive of banners here!

Questions? 
Contact the Reunion Office at 410-516-5185 or by email to reunion@jhu.edu.

Class of 2025
Be a part of Hopkins history!
During the next four years, you will have so many opportunities to make an impact on Homewood and Hopkins. But, you can make one even before you get to Baltimore through the university's annual Class Banner Competition!
Design a class banner that shows your class pride, and will represent your class throughout your time at Hopkins. Submit your design to reunion@jhu.edu by Monday, June 28. Alumni judges will narrow down the designs to the top 10, and then, you and your 2025 classmates will vote for your favorite. The winning design will be unveiled and presented to university president Ronald J. Daniels during Orientation Week at Convocation and will hang in the Milton S. Eisenhower Library for the next four years.

Banner Guidelines
Must be approximately 4' by 3' ratio.
Must include 2025 class year.
Must include school athletic colors (black/Blue-Jay Blue) and/or school academic colors (black/gold). Note: black and gold CANNOT be the dominant colors. School colors can be found at https://brand.jhu.edu/color/
Format -- .jpg, .png, Vector Art, or InDesign are preferred. Hand drawn designs are acceptable. 
If the banner design has more than 5 colors, the winner will need to reduce number of colors to 5. (This is the request of Student Life and will be used on the t-shirt.)
Good luck! 

Class of 2024
Congratulations to Jam Navarro, winner of the Alumni Association's class banner competition for#JHU2024. Jam's design was unveiled by Alumni Association President Anika Penn (SAIS '10) during this year's virtual convocation. Her design will hang in the Milton S. Eisenhower Library for the next four years. 
Way to go, Jam!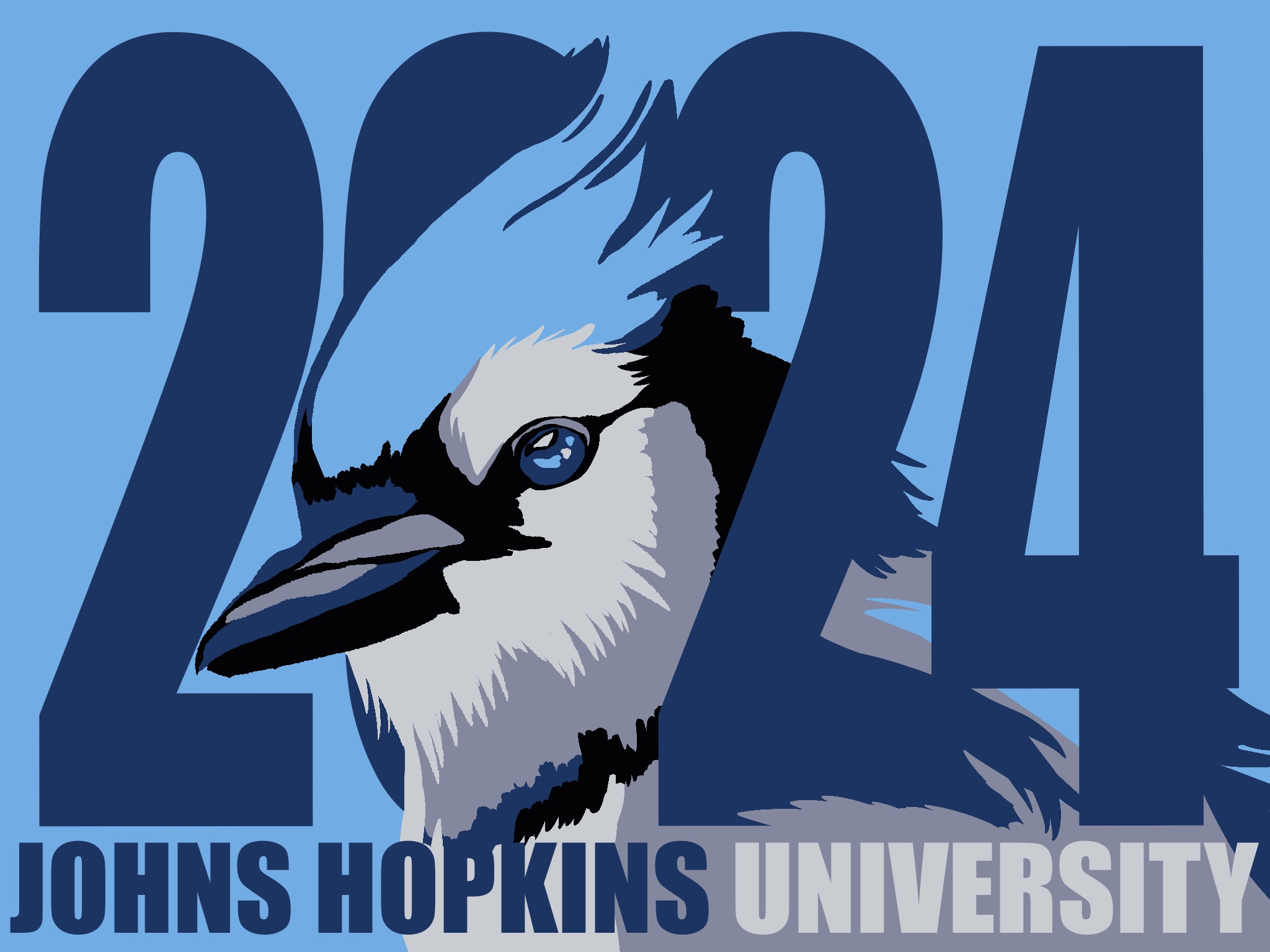 Class of 2023
Congrats to Andrea Zhang, winner of the Alumni Association's Class Banner contest for the Class of 2023! Andrea's design was unveiled during #JHU2023 Convocation and currently hangs in the Milton S. Eisenhower Library. Stop by and see it, along with the banners for #JHU2021 and #JHU2022.
We love it, Andrea!