Annual Class Banner Competition
Class of 2022 Banner Competition
Class banners are a tradition dating back to 1881. You may have seen them hanging in the Milton S. Eisenhower Library over the years. Leave a lasting legacy on Hopkins by designing your class banner. During the next four years you will have many opportunities to make an impact on campus. This is your first chance to make a lasting impression at Johns Hopkins.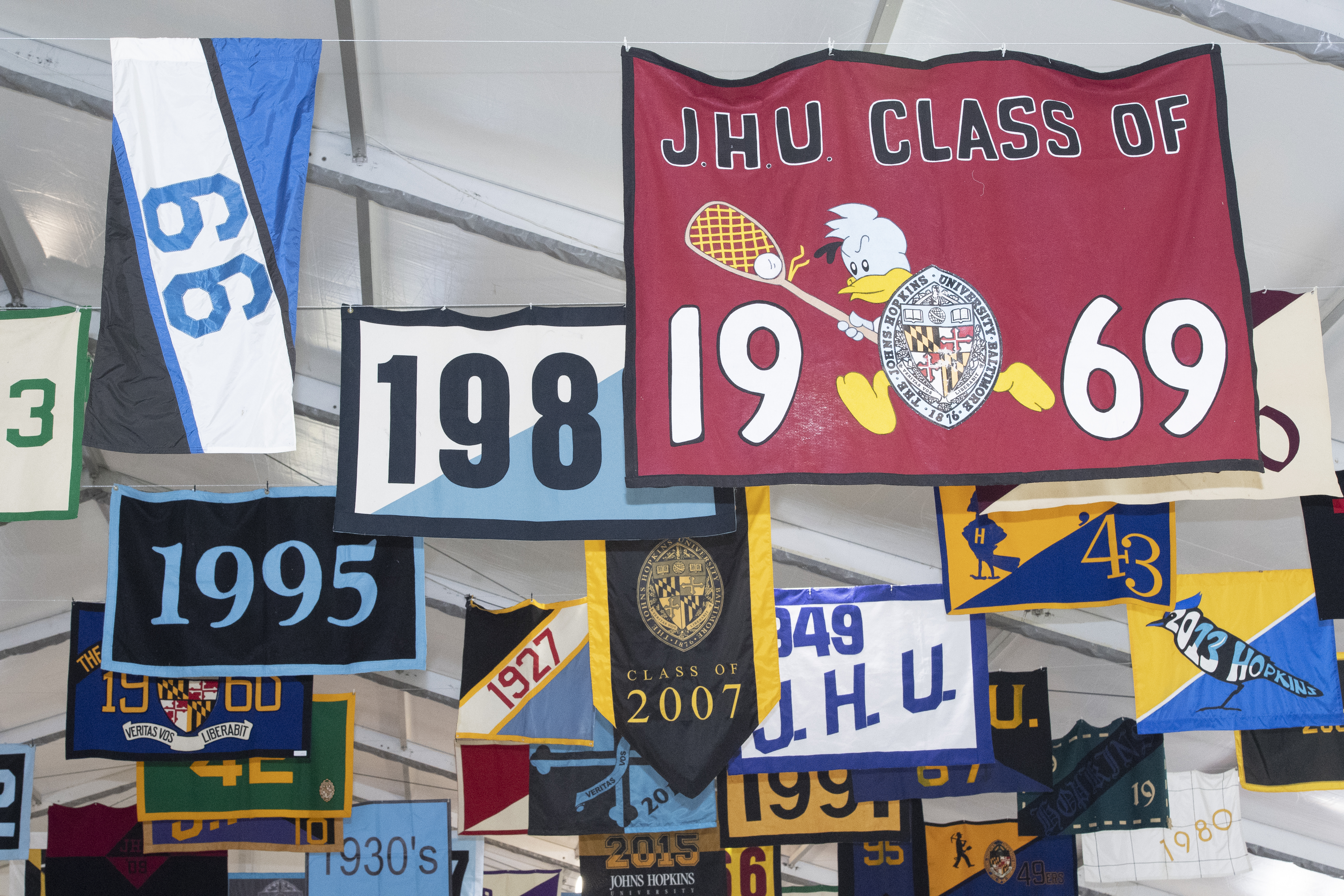 It's time to choose your class banner. The Alumni Voting Panel has narrowed 50 entries down to 10, and voting is now open to choose which will represent your class year during your time at Hopkins and beyond.
Vote for your favorite banner by Saturday, July 21 at 11:59pm EST. Please only vote once.