Annual Class Banner Competition
Class of 2023 Banner Competition
Class banners are a Johns Hopkins University tradition that dates back to 1881. Over your next four years, you'll see current class banners hanging in the Milton S. Eisenhower Library. Here's your chance to leave a lasting legacy on Johns Hopkins University - enter the Class of 2023 Banner competition!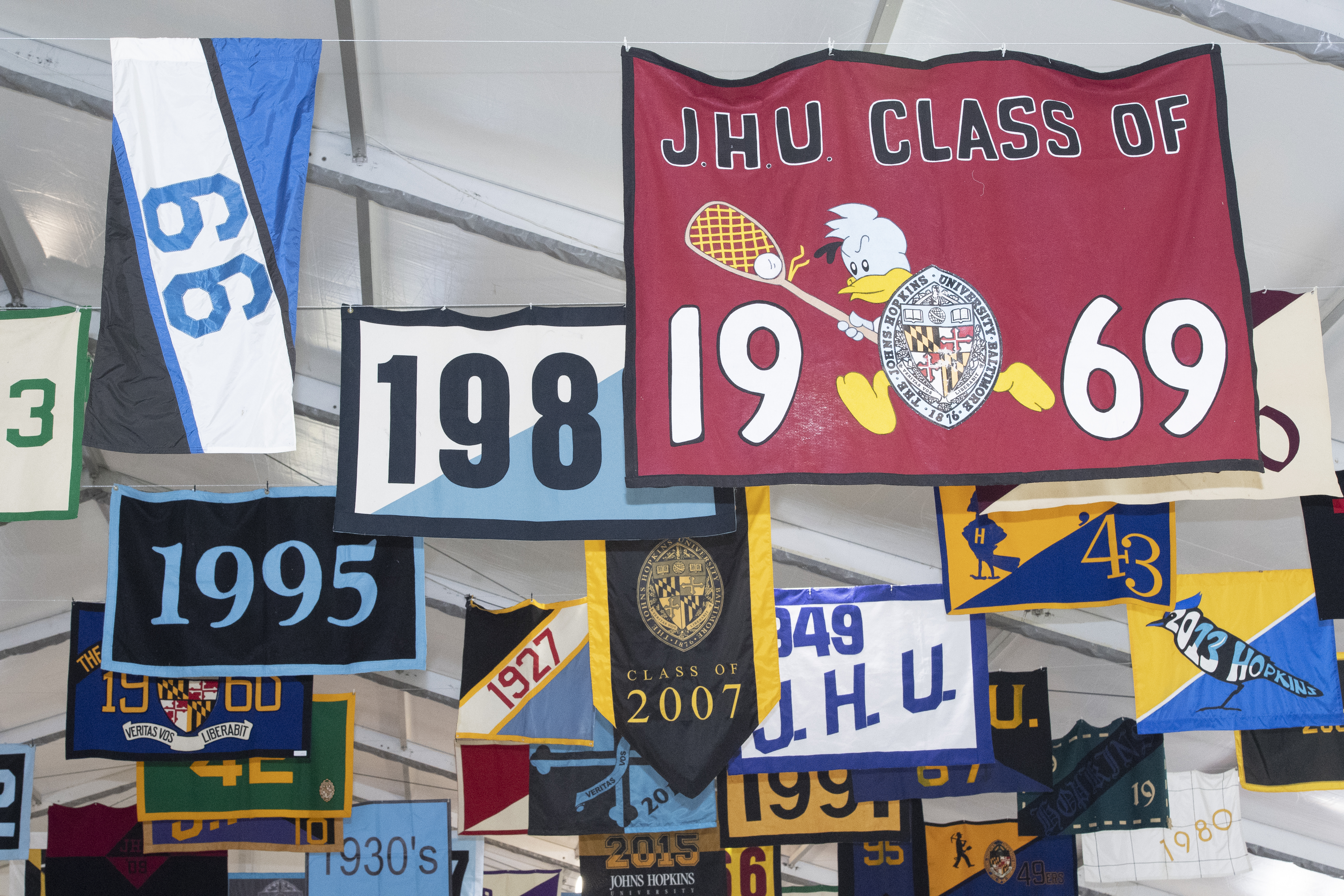 Class of 2023, It's time to choose your class banner.
The Alumni Voting Panel has narrowed 50 entries down to 10, and voting is now open to choose which will represent your class year during your time at Johns Hopkins University and beyond. 
Please visit the voting form to make your top pick. The winning entry will be unveiled during orientation week and will hang in the Milton S. Eisenhower Library until you graduate.
Questions? 
Contact the Reunion Office at 410-516-5185 or by email at reunion@jhu.edu.