Men's soccer: Johns Hopkins heads to NCAA round of 16 for first time since 2010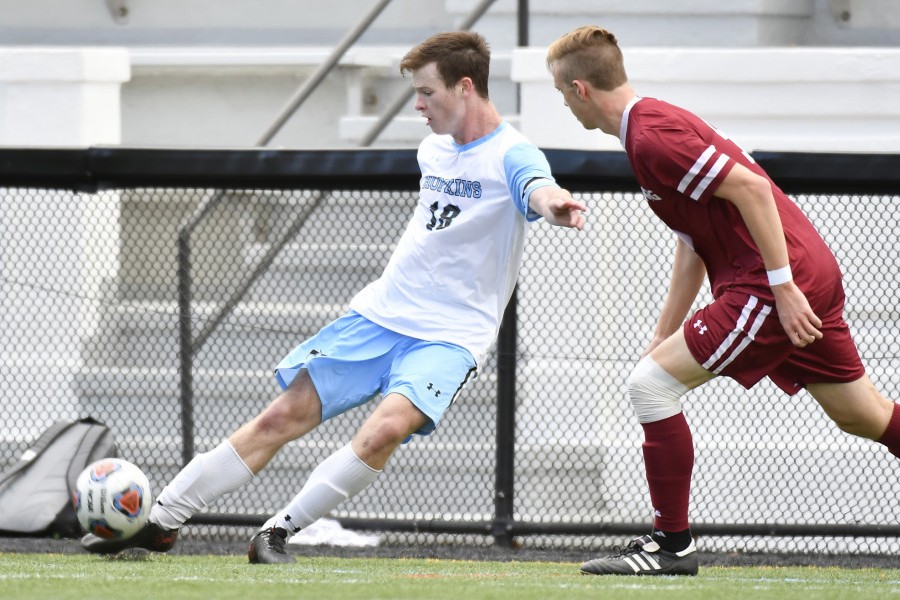 The Johns Hopkins men's soccer team scored a pair of 2-0 wins over the weekend in Glassboro, New Jersey, to advance to the NCAA Division III tournament round of 16 for the first time since 2010.
On Sunday, sophomore Achim Younker scored his team-leading 17th goal in the 20th minute, and junior Andrew Chew added a second-half insurance goal as the No. 23 Blue Jays defeated Cabrini 2-0 in a second-round game.