Hopkins-built heat shield lands APL on Fast Company's list of most innovative companies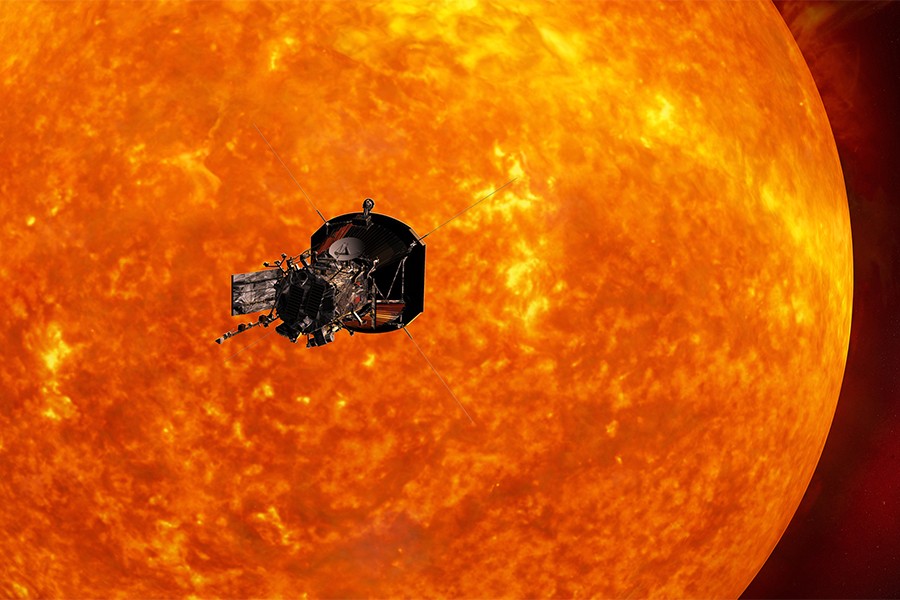 For creating the first-ever spacecraft designed to fly through the inferno of the sun's corona, the Johns Hopkins Applied Physics Laboratory has earned a place on Fast Company's list of the world's most innovative companies.
APL is listed No. 8 in the space category, alongside SpaceX and Blue Origin, for its design and construction of NASA's Parker Solar Probe spacecraft, which is scheduled for launch on July 31. The publication specifically cites the mission's revolutionary heat shield, known as the thermal protection system, or TPS. The TPS, designed with support from scientists at the Johns Hopkins Whiting School of Engineering, is made with carbon-carbon foam and special plasma-treated coatings that will keep the spacecraft behind the shield at roughly room temperature, even as the outside of the shield reaches almost 2,600 degrees Fahrenheit.