Philadelphia, PA: Philadelphia Chamber Music Society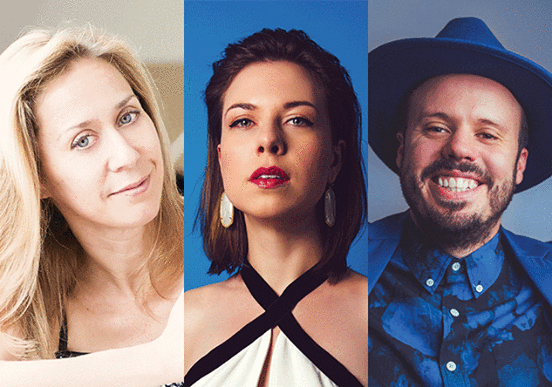 Sponsored by the Hopkins Philadelphia Alumni Chapter

Join alumni and friends for an afternoon at the Pennsylvania Academy of the Fine Arts. Marina Piccinini, hailed by Gramophone as "the Heifetz of the flute" and current faculty member of the Peabody Institute, joins the high-energy duo of Lark and Thurber for a genre-bending blend of classical and international folk sounds. Of particular note on this program is the world premiere of a piece by Paul Wiancko whose music the Washington Post lauds as "fresh and full blooded". 

Bach: Three Part Inventions in G Major, BWV 530 [Arr.]
Bach: Two Part Inventions TBA [Arr.]
Ysaye: Sonata for Solo Violin G Major, Op. 27, No. 5
Schulhoff: Concertino
Bach: Partita in A Minor for Solo Flute, BWV 1013
Wiancko: Trio TBD World Premiere/PCMS Commission
Bartok: Sadness and Ruthenia [Arr.]
Selection of three fado works [Arr.]

Registration will be directly through PAFA - please use "PeabodyDeal" for 20% off tickets through their website.