New York, NY: Notes on My Mother's Decline - A Play by Andy Bragen (A&S '93)

Sponsored by the Hopkins New York Alumni Chapter & the Arts, Entertainment, Media, and Entrepreneurship Affinity
"That bed. King-sized, at least. With space for visitors, and belongings and much much more. We used to lay towels on it and have Chinese food. We used to play Scrabble… I know you love me. That you are doing your best." Late at night, while his baby daughter sleeps, a son makes notes on his mother's daily life and scenes from their complicated relationship. He is shaping a play, and a perspective. Two blocks away, his mother naps, and smokes, and reads, and drinks coffee. She is shaping her existence within encroaching confines. This New York story asks how we come to know one another as parents and as children. How do we care for those we love, and what does it take to live with – and without – them?

We are pleased to invite you to a performance of Notes on My Mother's Decline, the story of a mother and son written by Johns Hopkins alumnus' Andy Bragen (A&S '93) and directed by Knud Adams. Mr. Bragen's autobiographical two-hander is a play for the "sandwich generation." The son, a father himself, struggles to write about, and cope with, his mother's ongoing illness and their difficult relationship. A New York story set in the writer's native East Village, this new play explores, with sly wit and bold honesty, the ways we care for those we love, and what it takes to live with – and without – them. Written by Andy Bragen and Produced by The Play Company & Andy Bragen Theatre Projects.

Andy Bragen's honors include Workspace and Process Space Residencies with the Lower Manhattan Cultural Council, the Clubbed Theme Biennial Commission, and a Jerome Fellowship. This is My Office was produced in 2013 by The Play Company, garnering a Drama Desk Nomination for Best Solo Performance. Don't You F**king Say a Word premiered in 2016 at 59e59 Theaters, under the direction of Lee Sunday Evans, the inaugural production of his company: Andy Bragen Theatre Projects. Andy is a member of New Dramatist, and has a MFA from Brown University.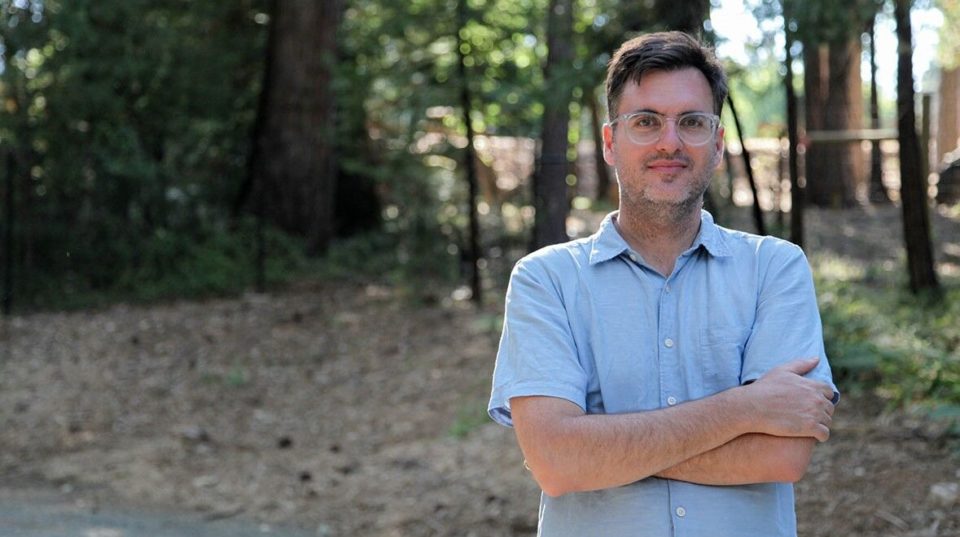 Join us after the performance for drinks and desserts and a panel discussion touching on the issues presented in the play. Panelists include the playwright, Andy Bragen, and his classmate, Dr. Pete Gliatto (A&S '93), Associate Dean of Undergraduate Medical Education and Student Affairs at Mt. Sinai who is board certified in Internal Medicine and in Hospice and Palliative Medicine. Also joining the panel will be another classmate, Dr. Yasmin S. Meah (A&S '93), who received her M.D. from Harvard Medical School in 1998. Since 2003, she has served the home-bound of Manhattan as an attending physician of the Visiting Doctors Program. Her expertise is in care for vulnerable persons, care for the uninsured, home-based palliative care, and wound care. Monica Garriques, caregiver to Andy Bragen's mother, will also join the panel.