SOLD OUT Foodies Affinity New Orleans | Dong Phuong Bakery Tour and Tasting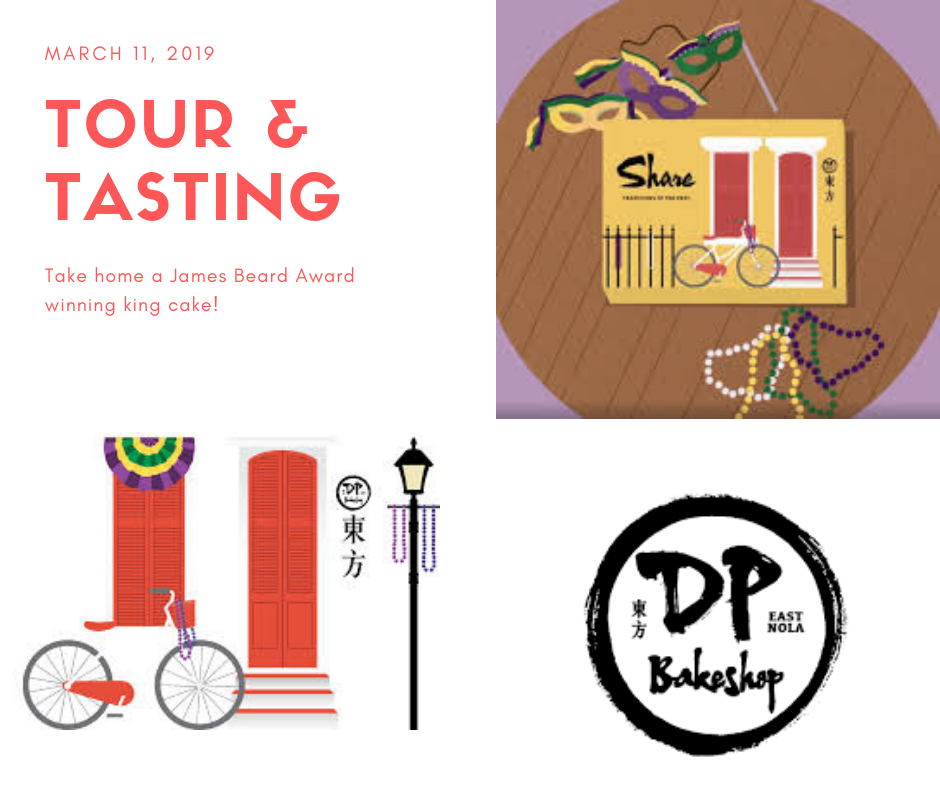 Sponsored by the Foodies Affinity and Hopkins New Orleans
SOLD OUT 
Join Phuong Tran (A&S 2004) on a personal tour of his mother's New Orleans bakeshop - Dong Phuong. Phuong will show you behind the scenes at the bakery and share the story of how his family came to create this unique culinary experience. You'll taste a variety of pastries and Vietnamese sandwiches, learn what goes into decorating a king cake, and enjoy a slice fresh from the oven. If you'd like to take one home, you'll be able to pre-order a famous Dong Phuong king cake just for you!
Lite fare and beverages will be provided. Join your fellow Blue Jays in this unique New Orleans experience!
More on Dong Phuong
The James Beard Foundation announced that Dong Phuong restaurant and bakery in New Orleans is one of five recipients of the 2018 America's Classics award. JBF gives the America's Classics awards to restaurants that have a "timeless appeal and are cherished for quality food that reflects the character of their community." This year's American Classics show an appreciation of immigrant-owned restaurants.
[From the James Beard Foundation] The Vietnamese community in New Orleans dates to the end of the Vietnam War when refugees moved to Louisiana, where they relished a climate reminiscent of their home. De Tran and Huong Tran settled in New Orleans East. In 1982, they opened Dong Phuong, one of the area's first Vietnamese bakeries. They became known for their banh mi, sandwiches variously stuffed with pâté, Chinese sausage, and barbecue chicken, slicked with aioli and topped with pickled vegetables and fresh herbs. Now run by Huong Tran and daughter, Linh Tran Garza, Dong Phuong exemplifies how thoroughly the Vietnamese community has become a vital part of the local culinary landscape. The bakery now supplies dozens of cafes and shops with thin, crackling-crust bread with a pillowy interior, ideal for building the city's iconic po-boy sandwiches.