Affinity: Health Care Affinity|How Did I Get Here? Health Care Careers Panel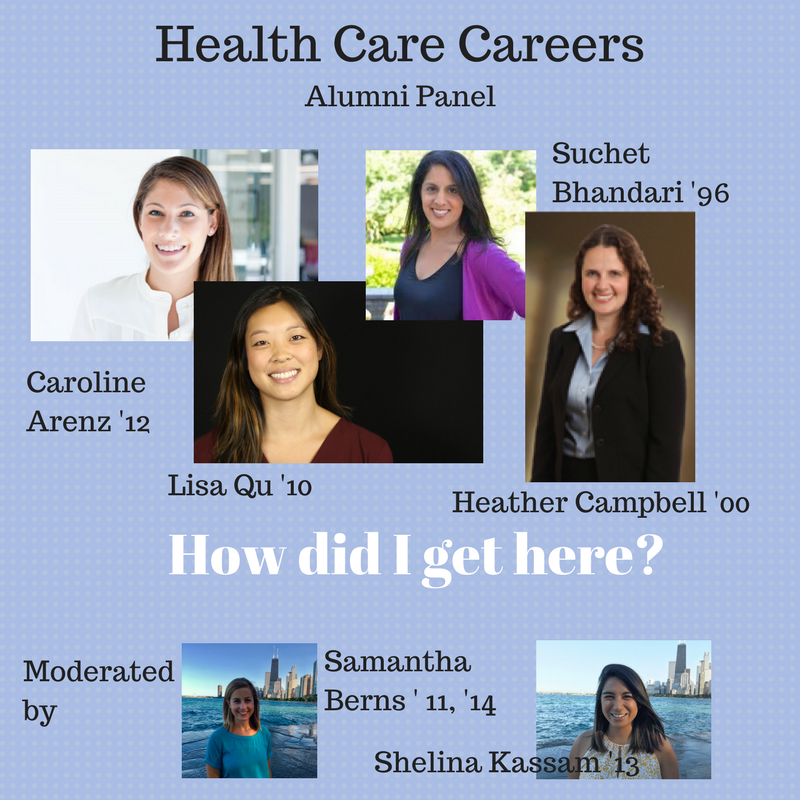 Sponsored by the Johns Hopkins Health Care Affinity: Chicago
Have you wondered how your academic study or professional experience can lead you to a career in the Health Professions? From hospital administration to health care innovation, careers in Health Care extend well beyond primary care.
Join a panel of Johns Hopkins alumni whose career paths have landed them in the Health Care space. Panelists will share their stories - touching on the skills and responsibilities of their current role and the factors (including their time at Hopkins) may have influenced their career trajectory.
Food and beverages will be provided. Come and spend some time with your Hopkins colleagues as you share in the discussion of Health Care careers. 
For Full Bios of the Panelists, click here.