Rockville, MD: The Mount Vernon Virtuosi's, "Mozart in Jeans"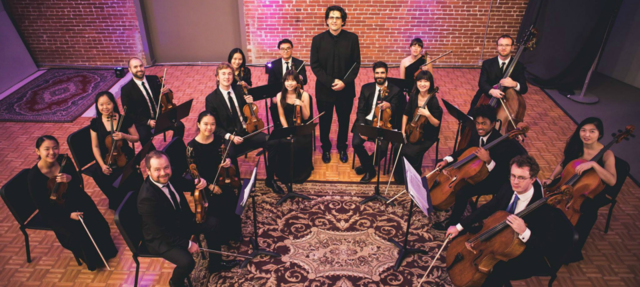 Event Date: Sunday, November 3, 2019
Start Time: 2:00pm
End Time: 4:00pm
Proving classical music doesn't have to be stuffy, The Mount Vernon Virtuosi put on their blue jeans to present their annual tradition of a program of music by Wolfgang Amadeus Mozart, with internationally acclaimed pianist, Alon Goldstein, as featured soloist.
Mozart - Divertimento in F Major, KV 138
Mozart - Piano Concerto No. 17 in G Major, KV 453
Mozart - Eine Kleine Nachtmusik, KV 525

Join us for the performance of the above pieces followed by an intimate conversation with Peabody alumnus, Alon Goldstein, and Peabody faculty, Amit Peled, to hear more about what inspired the Mount Vernon Virtuosi.

Before the concert, registrants will have an opportunity to talk with the orchestra over lunch at 1:15 pm.
 
Mount Vernon Virtuosi is an innovative chamber orchestra of exceptional young musicians in transition from their studies into professional careers. Founded by virtuoso cellist, Amit Peled, the ensemble alternates between a free-of-charge concert season in its home community in Maryland with paid invitations in Virginia, Greater Washington, DC, and beyond. Amit Peled conducts and performs with what he calls "musical athletes" aiming for their highest level of performance. The players bring years of study and investment in their abilities. Patrons sustain their continued practice and performance. Together, they give back to their community in concert venues, schools, hospitals, prisons, and other community arenas.

MEET OUR SPEAKERS

AMIT PELED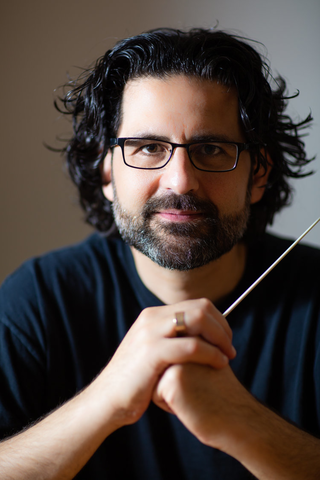 Grammy-nominated conductor, cellist, and educator, Amit Peled, enjoys a dynamic and busy career performing for audiences across the globe. The Baltimore Sun proclaimed, "Peled's amiable and inviting personality is exactly the type everyone says we'll need more of if classical music is to survive!"

Founder and Artistic Director of the Mount Vernon Virtuosi, Mr. Peled combines a growing conducting schedule, a thriving solo career, and his position as Professor in the Strings Department at Peabody Institute at Johns Hopkins University. He will also serve as Music Director for CityMusic Cleveland for the 2019-2020 season. From 2012-2018, Mr. Peled performed on the Pablo Casals 1733 Goffriller cello.

ALON GOLDSTEIN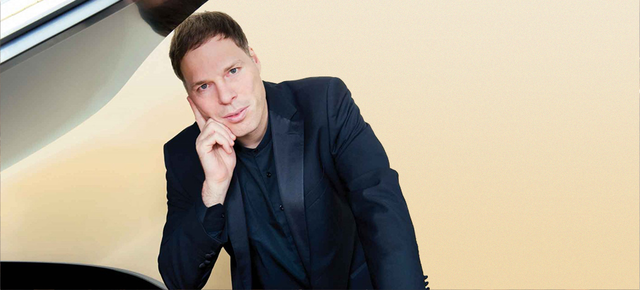 Alon Goldstein (Peabody '96) is one of the most original and sensitive pianists of his generation, admired for his musical intelligence, dynamic personality, artistic vision and innovative programming. He has played with the Philadelphia orchestra, the Chicago Symphony, the San Francisco, Baltimore, St. Louis, Dallas, Houston, Toronto, and Vancouver symphonies as well as the Israel Philharmonic, London Philharmonic, Los Angeles, and Radio France Orchestra. He played under the baton of such conductors as Zubin Mehta, Herbert Blomstedt, Vladimir Jurowski, Rafael Frübeck de Burgos, Peter Oundjian, Yoel Levi, Yoav Talmi, Leon Fleisher, and others. 

Mr. Goldstein was recently honored with the "Society of Scholars" award given to him by his alma mater, Johns Hopkins University. This was given in recognition of his accomplishments and contributions over the years. He serves as the Artistic Director for The Distinguished Artists Concert and Lecture Series in Santa Cruz, CA and was recently named the Artistic Director of the Mt. Angel Abbey Bach Festival in Oregon. He created the Emerald Coast Music Alliance, whose annual festival in Florida is devoted to sharing the beauty of classical music to under-served communities, free of charge.  He graduated from the Peabody Conservatory of Music, studying with Leon Fleisher, and received scholarships from the America Israel Cultural Foundation. Following his graduation, he became a "Performer Fellow" at the Guildhall School of Music and Drama in London where he initiated chamber music concerts involving staff and students, as well as an annual festival dedicated to the piano duet repertoire. He was an artist in residence at the "Theo Lieven" piano academy in Como, Italy.  He currently holds the position of "Distinguished Visiting Professor" at the University of Missouri - Kansas City.