7th Annual Women's Leadership Conference: Meet the Presenters

 Welcome and Warm-Up: Creativity Exercise
Information regarding the welcoming exercise will be updated shortly. 
---
Keynote Address: Community and Empowerment
Information regarding the keynote speech will be updated shortly. 
---
 Morning Workshop I 
** subject to change
→ Leading With Authenticity, C-Level  |  Désirée Younge
** This session is designed for participants who currently or previously held C-Level or Executive Leadership Positions
This intimate conversation led by Désirée Younge is intended for our participants who currently hold or have held C-level leadership positions.
→ Networking Through Authentic Engagement  | Sherron Washington
Whether online or offline and when done effectively, networking can provide you with a distinctive presence that will encourage others to be more willing to build an integral relationship. In this session, you will learn how to create meaningful interactions, discover how they can amplify your genius, and glean best practices in creating an authentic network to expand influence
→ Negotiating with Authenticity & Diplomacy  | A Panel Discussion with Lindsey Hutzler (A&S '12), Karina Lipsman (Engineering '12), Elizabeth Stieff (A&S '07), Lydia Lawless, and Camille Guevara Fesche (A&S '02)
Today's environment seems increasingly polarized leaving people feeling unable to effectively collaborate with others who hold opposing views. Communication often is made in platitudes that regurgitate high level "sound bites" based on ethical beliefs but don't enable others to share their opinions. This panel of professionals from industry, academia, and politics will discuss various means of fostering cooperative dialogue with peers, coworkers, and friends regardless of viewpoints and without compromising core values.  Included we will cover topics such as: negotiating without compromising ethics or values; strategies used to achieve buy-in amongst colleagues; using diplomacy as a tool for negotiation; and dealing with pushback from others
→ Ambition Redefined: Why the Corner Office Isn't for Every Woman | Kathryn Sollmann (Parent '22)
Many women feel pressured to conform to just one form of ambition - the race to the top - which leaves some feeling out of step and excluded. When leadership training is all about advancement and you're struggling to blend work and life, where do you go? In this session, you'll learn to be authentic about the work that fits your own life and unapologetically lean "in between" during periods of heavy caregiving. Today there are so many ways to blend work and life through professional, lucrative, flexible work, you don't need to strive for the C-Suite to be a success - "Up is Not the Only Way Forward"!
---
Networking Lunch & Sponsor Showcase
More information coming soon
---
Afternoon Workshop II 
** subject to change
→ How to Give Back Through Board Participation  | Moderator Sarah David (A&S '07), Jenna O'Steen (A&S '06, SAIS '07), Rachel McGuckian (A&S '90), Chelsea Crawford, and Michelle Lipkowitz
Being a leader means you have to stand-out both in the workplace and in the community. This panel will discuss the importance of board membership and community work to your career, how to achieve leadership positions through board membership and how to be a valuable participant on boards. Hear from women in different stages of their career about how they seek out and develop relationships with non-profit and community-based organizations and how those roles advance their careers. 
→ Power Within: Understanding & Managing Stress, Anxiety, and Insomnia  | Niyati Shah (SAIS '11)
Anxiety, stress, insomnia share an imbalance of the nervous system where stimuli (overt and subtle) drive our body and mind into 'fight or flight' mode. Learn what triggers this imbalance, and practice with internal tools -- your breath and mindfulness -- to deactivate it. In this session, we'll work with a few controlled breathing techniques and discuss tools to manage stress, anxiety, and insomnia. 
→ Discover Your Intrinsic Leadership Motivation  | Adriano Pianesi (Carey Faculty)
What motivates you and drives your leadership style may be surprising and different from those you lead and collaborate with. Learn about the 4 key elements of intrinsic leadership motivations and self-management, discover your motivation, and explore what that means for you as an individual, a colleague, and a leader.
→ Promises & Products: Skin Care 101  | Dr. Orlinsky (SOM '93) and Dr. Simmons-O'Brien
Join dermatologists, Dr. Diane Orlinsky and Dr. Eva Simmons-O'Brien, as they help you navigate affordable over-the-counter skin care and cosmeceuticals sold at doctors' offices. Learn about your skin's changing needs over time and what's hot and what's not in skin care.
---
Plenary
→ A Look into Women's and Children's Health Challenges Across the Globe  | The Population Council
Moderated by Elspeth Williams (MPH '15), Aparna Jain (Ph.D., JHSPH '11), Nanlesta Pilgrim (Ph.D., JHSPH '11)
---
Social Change
→ New Social Fabric for Baltimore Youth  | THREAD, Baltimore based non-profit
Speaker: Sarah Hemminger, PhD., Engineering '02, Medicine '10, CEO & Co-Founder of Thread
---
Clean out your Closet for a Great Cause!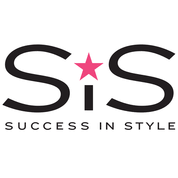 As part of the WIB's mission of supporting and empowering women, the Affinity will again be collecting professional clothing and accessories- especially accessories! Please consider donating new or gently used stylish professional clothing, belts, shoes, purses, etc. to assist disadvantaged women entering or re-entering the workforce. Perhaps that special touch you can provide will be the difference that creates a new hire. Please bring clean clothing on hangers if possible. All donations will be collected on site the day of the conference. Our Community Outreach volunteers will do the rest.
---
Presenters Biography
Listed in Alphabetical (Last Name) Order
Chelsea Crawford
Associate at Brown Goldstein Levy
Chelsea Crawford joined Brown, Goldstein & Levy in 2015, representing clients in a wide array of criminal and civil matters. She has experience defending clients charged with crimes in federal and state court, ranging from online pornography, terrorism, and weapons and drug possession. She has also represented clients, including corporations and public officials, in federal grand jury investigations. Chelsea's civil practice is equally diverse. Her practice includes cases involving disability rights, civil rights, housing discrimination, and employment law. Chelsea was chosen for inclusion on the 2018 Super Lawyers' Maryland Rising Stars list for those lawyers who exhibit excellence in practice and are either 40 years old or younger or in practice for ten years or less.
Prior to joining Brown, Goldstein, & Levy, Chelsea clerked for the Honorable Andre M. Davis on the U.S. Court of Appeals for the Fourth Circuit and for Magistrate Judge Stephanie A. Gallagher on the U.S. District Court for the District of Maryland. During law school, Chelsea served as a Student Attorney for the Reentry Clinic at the University of Maryland Francis King Carey School of Law, where she counseled individuals in the expungement of their records in Baltimore City courts and conducted bi-weekly expungement workshops at a one-stop reentry center in Baltimore City. Chelsea also served as the Executive Articles Editor of the University of Maryland Law Journal of Race, Religion, Gender, and Class, and as a member of the law school's National Moot Court Team. Chelsea received the 2013 Elizabeth Maxwell Carroll Chesnut Prize, known as the "Dean's Award," for her scholarship, personal drive, and excellence in writing. She was also awarded The Order of the Barristers, which honors ten students who excel in trial and appellate advocacy. Chelsea is a former board member of Advocates for Goucher Prison Education Partnership (AGPEP), a program that offers Goucher College courses to men and women incarcerated in Maryland, and she is active in several bar associations, including the Maryland State Bar Association, Monumental City Bar Association, and the Bar Association of Baltimore City's Young Lawyers' Division.
Sarah David (A&S '07)
Senior Assistant State Prosecutor
Sarah David is the Senior Assistant State Prosecutor for the Maryland Office of the State Prosecutor, which handles political corruption cases throughout the State of Maryland. She graduated Phi Beta Kappa from Johns Hopkins University in 2007 with a Bachelor's Degree in Political Science and a minor in Arabic. After graduating from Johns Hopkins, Sarah obtained a Masters degree in Comparative Ethnic Conflict from Queens University in Belfast, Northern Ireland as a George J. Mitchell Scholar. Sarah then joined the New York City Police Department's Counterterrorism Division where she served as the primary briefer to the Deputy Commissioner and was specially tasked to the Joint Terrorism Task Force. Sarah returned to Maryland for law school and graduated Cum Laude from the University of Maryland School of Law in 2013. After a clerkship with the Maryland Court of Special Appeals, Sarah worked as a prosecutor for the Baltimore City State's Attorney's Office and then served as Chief of Staff to the Chairman of the Senate Judicial Proceedings Committee in Maryland. She has served on several non-profit boards including the Jewish Volunteer Connection at the Associated Jewish Charities, the Strategic Planning Committee of the Maryland State Bar Association, the Francis Scott Key Society Board, the Advocates for the Goucher Prison Education Partnership and the Johns Hopkins Second Decade Society and is a proud product of the Johns Hopkins Center for Talented Youth. She is married to Glenn Gordon who has joined her in her avid support of Johns Hopkins Lacrosse, and they have a two-year-old son, Cyrus.
Camille G. Fesche(A&S '02)
Attorney/Government Relations Consultant Alexander & Cleaver, P.A.
A theme of Camille Guevara Fesche's career has been guiding people through complex systems so they achieve their goals. Fesche, attorney and government relations consultant with Alexander & Cleaver, P.A. in Annapolis, helped build the first comprehensive 311 call center in New York in Mayor Michael Bloomberg's administration so that millions of people could have access to the services they need and hold the government accountable for providing those services.
As a bankruptcy law practitioner, she helped people pick up the broken pieces of their lives and find a way forward through a complicated and obtuse system. Currently, she helps clients navigate the legislative and political system to protect people's rights and secure better opportunities. During the 2017 Maryland General Assembly legislative session, Fesche represented the Maryland Public Library Administrators and worked with the organization to pass legislation that reorganized the Maryland Department of Education. The newly created State Library Agency will work to help libraries continue to thrive and serve all members of the community, including those who lack the resources to access the internet and educational materials, she said.
Outside of the office, Fesche donates her time and energy to the Ecuadent Foundation that brings volunteer medical and dental care to children in need, as well as to her college and law school—The Johns Hopkins University and Georgetown University Law Center.
Sarah Hemminger
Ph.D., Engineering '02, Medicine '10;
CEO & Co-Founder of THREAD
Sarah is the founder and CEO of Thread (formerly the Incentive Mentoring Program), a program that focuses on empowering struggling teenagers to break the cycle of poverty, drugs, and lack of education. To date, 97% of Thread students have graduated from high school and matriculated to college and over 600 graduate and medical students have served as mentors. In 2010, Sarah received her Ph.D. in Biomedical Engineering from Johns Hopkins University. Her research in the Laboratory for Computation Motor focused on the role of the cerebellum and the primary motor cortex on the time scales of consolidation of motor memory. Her work was published in the Journal of Neuroscience, Journal of Neurophysiology, and Cerebral Cortex. Sarah received her undergraduate degree from Johns Hopkins University in 2002. Prior to pursuing her Ph.D., she worked as an engineer for Medtronic and as a consultant for Household Finance Corporation. She is an international level ice dancer and enjoys teaching aerobics in her free time. Sarah has been married to her high-school sweetheart for eleven years.
Lindsey Hutzler
A&S '12
Director of Product Development & Business Strategy, Progressus, Inc.
Lindsey Hutzler is the director of Product Development & Business Strategy for Progressus, Inc., in which she oversees the lifecycle of new products from working with artists in the initial stages to patenting the final innovation with a legal team. Her first design, the Booboo Box®, has been patented in five countries. Her expertise is in emergent markets, sourcing compliance, and infringement research. She is a member of Johns Hopkins – Women in Business Affinity and the IHA – Government Affairs Committee, in which she lobbies for current fiscal and healthcare issues affecting the industry, including tax reform and Proposition 65.
Aparna Jain; JHSPH '11
Associate II & Deputy Technical Director, Evidence Project at the Population Council
Aparna Jain is an Associate II and the Deputy Director of research for the Evidence Project, a USAID-funded Council initiative to improve family planning policies, programs, and practices worldwide. Jain is a trained demographer and her research areas focus on contraceptive use dynamics including determinants of contraceptive switching and continuation, task-shifting provision of injectable contraceptives to drug shops owners and private pharmacies, and mitigating the barriers to adolescents' access to sexual and reproductive health services.
Before joining the Council, Jain worked at the Futures Group as a senior health scientist on the organization's Health Policy Project where she provided technical assistance to country programs and explored the relationship between the total fertility rate and the contraceptive prevalence rate in Malawi. She also consulted for a number of years with RTI International, the Institute for Reproductive Health, and the International Center for Research on Women (ICRW). Before that, she worked at ICRW as a technical advisor in the HIV program exploring the effects of HIV stigma and discrimination on prevention, care and treatment, and at EngenderHealth on the ACQUIRE Project as an M&E associate.
Jain received her BA from Oberlin College. She also has an MPH from Columbia University and a Ph.D. in population studies from Johns Hopkins University. She is a member of the Population Association of America and sits on the editorial committee for Studies in Family Planning.
Monica Kang is a creative educator who is transforming today's workforce through the power of creativity. As the Founder and CEO of InnovatorsBox®, Monica teaches creativity in a tangible, practical, and relatable way regardless of industry or job title. She has worked with clients worldwide including Fortune 500 companies, higher education, government, and nonprofits. Monica's work has been awarded across numerous platforms, including The White House, Ashoka Changemakers, National Minority Supplier Development Council (NMSDC), and Women's Business Enterprise National Council (WBENC). Driven by her lifelong love of knowledge, she is also an adjunct professor at BAU International University where she teaches entrepreneurship and leadership. Prior to InnovatorsBox®, Monica was a nuclear nonproliferation policy expert in international affairs. She holds an M.A. from SAIS Johns Hopkins University in Strategic Studies and International Economics and a B.A. from Boston University.
Lydia Lawless
Bar Counsel Maryland Attorney Grievance Commission
Lydia E. Lawless has worked as an attorney in both the public and private sectors. Lawless was named bar counsel for the Attorney Grievance Commission of Maryland In July 2017. The commission oversees the conduct of both Maryland attorneys and nonmembers of the Maryland Bar who practice law in the state. That year, the commission issued its annual report that found 93 attorneys had been sanctioned in the prior fiscal year, a figure that surpassed the 10-year average for all such sanctions.
Lawless joined the commission as an assistant bar counsel in 2011 and was promoted to senior assistant bar counsel in July 2016. She worked as an attorney at Vesper & Lawless in Bethesda prior to her stint with the state agency. A 2007 graduate of American University's Washington College of Law, Lawless served as staff editor of the school's Administrative Law Review and was active with its civil practice clinic. She has also served on the executive board of the Montgomery County Inns of Court and as a member of the Serjeants' Inn Law Club, among other organizations. "Having the opportunity to pass what I have learned on to others in the legal community is one of the most fulfilling things that I am able to do," she says.
Karina Lipsman
Engineering '12
Karina Lipsman is the mission systems technology strategy manager at Northrop Grumman Corporation. She is responsible for strengthening the linkage between strategy and technology development. Karina acts as the representative of the strategy organization on corporate-wide campaigns and spearheads projects aimed at fostering better synergy between campaigns and technology development. Karina has over ten years of experience at Northrop Grumman with roles in a variety of organizations including program management and global expansion. Prior to Northrop Grumman, Karina held production and financial planning roles at General Electric and AXA Advisors, respectively. Karina has a BS in Economics from Towson University and an MS in Systems Engineering from Johns Hopkins University.
Michelle N. Lipkowitz
Partner Attorney with Sual Ewing Arnstein & Lehr
Michelle Lipkowitz focuses her practice on commercial litigation, white collar defense, and government investigations. Michelle brings a breadth of litigation experience, including traditional criminal experience, to her practice. Accordingly, Michelle has extensive experience dealing with highly sensitive matters and crisis management, including handling the press. Her practice includes handling governmental investigations, commercial real estate, shareholder disputes, consumer class actions, construction matters, products liability, and contractual disputes. In addition, Michelle has significant experience defending colleges and universities and advising educational institutions. She has extensive experience before various administrative bodies and in state and federal courts throughout Maryland and across the country. She represents clients from a broad range of industries, including pharmaceutical, manufacturing, education, financial services, healthcare, construction, technology, retail, and telecommunications, as well as governmental entities and nonprofits.
Rachel McGuckian
A&S '90, J.D.
Rachel T. McGuckian represents businesses including listed public companies, real estate developers, financial institutions, government contractors and family enterprise in all aspects of their dealing, internal and external, and also represents private clients in complex divorce, Hague and contest estate matters. A seasoned trial and appellate litigator, Rachel was named one of the Top 100 Super Lawyers in Maryland and in Washington D.C.
Rachel served as law clerk to the Honorable Deborah K. Chasanow of the Southern Division of the United States District Court for the District of Maryland and is frequently retained as local counsel in that court and in the Circuit Court for Montgomery County, Maryland. She received a B.A. from the Johns Hopkins University in 1990 and a J.D. magna cum laude from the University of Baltimore School of Law in 1993. 
Diane Orlinsky, JHUSOM '93
 F.A.A.D. 
Dr. Diane Orlinsky is a board-certified dermatologist and an Assistant Professor of Internal Medicine at The Johns Hopkins University School of Medicine. She received her undergraduate degree from Columbia College, Cum Laude, and her medical degree with honors from The Johns Hopkins University School of Medicine. She completed residency training in both internal medicine and dermatology at The Johns Hopkins Hospital.
Dr. Orlinsky is a Fellow of the American Academy of Dermatology, and is a member of the American Society for Dermatologic Surgery, the Alpha Omega Alpha Honor Society, the Columbia College Women's Board, the Dermatology Foundation Leader's Society, and the Maimonides Society. She has served as the Alpha Omega Alpha Councilor for The Johns Hopkins University School of Medicine and the Vice-Chair for the Maryland chapter of the Dermatology Foundation. Currently, she is Vice-President and President-Elect of the Board of the Johns Hopkins Medical and Surgical Alumni Association. 
Dr. Orlinsky lives in Baltimore with her husband of 25 years and four children. Dr. Simmons-O'Brien and Dr. Orlinsky have been friends and partners for the past 22 years. They opened their Towson practice in 2002.
Jenna O'Steen
A&S '06, SAIS '07
Managing Director of Accenture Federal Services
Jenna O'Steen leads Accenture's Department of Homeland Security (DHS) Sales and Business Development team. She supports homeland security and federal law enforcement clients in dealing with new and emerging challenges posed by rapid changes in technology that impact criminal justice and national security missions. Her professional experience is rooted in management consulting, solutions architecture, and business development in support of the adoption of leading-edge technology in the federal government. She has led multi-disciplinary teams to support the DHS, Department of Justice (DOJ), Federal Bureau of Investigation (FBI), and other federal government agencies. 
Prior to Accenture, she held senior management roles at Agilex Technologies and, before then, at Booz Allen Hamilton, delivering mission-centric solutions to DOJ and DHS. In addition to her current role, O'Steen is the Co-Chair for the Accenture Federal Women's Forum and a member of the Johns Hopkins Second Decade Society. Her educational background includes a Master of Arts (MA) in International Finance and Development from Johns Hopkins School for Advanced International Studies (SAIS) and a Bachelor of Arts (BA) in International Studies from Johns Hopkins University. A native San Diegan with strong Italian-American heritage, she enjoys living in the community of Bloomingdale in Washington, DC.
Adriano Pianesi
Adjunct Professor at the Carey Business School
Adriano Pianesi has 20 years of leadership development, team coaching, and change experience built on capacity development, possibility thinking, and sound strategy. His consulting practice has helped leaders work for change by harnessing the powers of conflict, diversity, and complexity. His clients include Microsoft, NASA, and the U.S. Marine Corps. He holds an MBA from the University of Milan, is a member of international academic societies and has trained at prestigious schools in the U.S.A.
Nanlesta Pilgrim 
Ph.D., JHSPH '11
Associate I in the Population Council's HIV and AIDS program
As the Associate I in the Population Council's HIV and AIDS program in Washington, DC, Pilgrim manages operations research, provides technical assistance, and evaluates programs in sub-Saharan Africa. Her research focuses on populations who are highly vulnerable to HIV and AIDS—especially adolescent girls, young adults, and key populations—and improving access to and the quality of HIV and AIDS services, especially for adolescents and men.
Before joining the Council in 2014, Pilgrim was an assistant scientist at Johns Hopkins Bloomberg School of Public Health, where she conducted research on socio-ecological influences (e.g., familial and health systems) on sexual and reproductive health outcomes, with an emphasis on HIV and AIDS and family planning, among adolescent and youth adults. She also served as the project coordinator for Project Connect Baltimore, which aims to increase the proportion of sexually active young men who receive high-quality sexual and reproductive health care in Baltimore City. She also taught and served as guest lecturer in a number of methodological courses, including courses on survey research design and analysis of complex surveys.
Pilgrim received her BA in African American studies and MPH in social and behavioral sciences from Yale University and her PhD in population, family, and reproductive health from Johns Hopkins Bloomberg School of Public Health. She has published in and reviews for a number of peer-reviewed journals.
Eva Simmons-O'Brien
M.D., F.A.A.D. 
Dr. Eva Simmons-O'Brien is a board-certified dermatologist and Assistant Professor in General Medicine at the Johns Hopkins University School of Medicine.  She completed her undergraduate degree at Dartmouth College and attended the Yale School of Medicine where she graduated cum laude and was inducted into the Alpha Omega Alpha honor society. After obtaining her medical degree, Dr. Simmons-O'Brien completed her residency training in both internal medicine and dermatology at the Johns Hopkins Hospital where she also served as full-time faculty in both departments from 1993 to 1998. To remain up-to-date in her field, she is a fellow of the American Academy of Dermatology, and a member of the American Society for Dermatologic Surgery and the Women's Dermatologic Society. She has also served as a consultant to the dermatologic and ophthalmic division of the Food and Drug Administration, as well as the Maryland Vice Chair of the Dermatology Foundation.  
Dr. Simmons-O'Brien is an active member of her community serving several terms on both the Gilman School board of trustees as well as the board of WYPR, Baltimore's public radio station. For the past 4 years, she has been a medical advisory board member of the Claire Marie Foundation which serves to educate, promote awareness, and prevent adolescent melanoma.
In 1999, Dr. Simmons-O'Brien changed her status to active part-time faculty and entered private dermatology practice. She opened her current practice with Dr. Orlinsky in 2002.  Dr. Simmons-O'Brien lives in Baltimore County with her husband, children, and four dogs.
Niyati Shah SAIS '11
Senior Gender Advisor

 

Connect on LinkedIn
Niyati has been studying and practicing yoga for over 20 years and has been teaching in the Washington DC area since 2004. She has trained and practiced Iyengar, Yin, Mindfulness-Based Stress Reduction, and Vinyasa. Most recently, since 2010, she has been focusing on healing-centered practices/experiences addressing trauma that include pranayama (breathwork/meditation) and mindful asana. She has also developed and managed karma yoga initiatives on and off the mat and is dedicated to giving and building community.
A compassionate advocate for intersectional gender equality and social inclusion, she has been working professionally in this capacity for nearly two decades. Since 2013, Niyati has been serving as a Senior Gender Advisor at USAID where she has been working to advance gender equality and women's empowerment across international programs in global health. Niyati is a MIPP alum of Johns Hopkins SAIS (2010). She is continually humbled and grateful to the practice, the community, the journey of self-knowledge/awareness, and our extraordinary connections to one another.
Kathryn Sollmann
Parent '22

 
Kathryn Sollmann has created and led hundreds of conferences and workshops that help women sustain and advance careers as they blend work and life. A frequent media resource on women's work vs. family issues, she's always challenging the status quo, debunking work-life myths, helping you work around corporate obstacles, digging to find all the places #realflexwork exists, calling for active participation in your own long-term financial security and encouraging all women to be creative, realistic and unstoppable when it comes to blending work and life.
Recognized as a thought leader in the women and workspace, her book—Ambition Redefined: Why the Corner Office Doesn't Work for Every Woman & What to Do Instead—is the everyday woman's guide to developing her own brand of ambition and success and finding many lucrative ways to lean "in-between" alongside caregiving for children and aging parents.
A mother of two daughters, Kathryn has worked non-stop since the age of 16. She coaches women with insights from her own flexible work experience—as a full-time and part-time employee, a business owner, a marketing consultant, a telecommuter, a freelancer and a recruiter.
Elizabeth Stieff A&S '07
Associate at Venable LLP
Elizabeth Stieff is an associate in Venable's Tax & Wealth Planning Group in Baltimore. Her practice focuses on corporate advisory work, such as acquisitions, mergers, and joint ventures, and tax controversy work. Prior to joining Venable, Liz was an associate in the corporate and securities practice at a national law firm, where she advised clients on a variety of federal and state tax issues in the areas of corporate, partnership, international, and individual income tax. Before joining the firm, she served as a judicial clerk to the Honorable L. Paige Marvel of the United States Tax Court. Liz is a 2010 graduate of Georgetown University Law Center. She also received her LL.M. in Taxation from Georgetown in 2011. She received her B.A. in History from the Johns Hopkins University in 2007. 
Sherron Washington
Founder & CEO of The P3 Solution
Sherron Washington, M.A. is the founder and CEO of The P3 Solution a full-service marketing and communication (marcomm) firm that specializes in providing simple strategy, design and social media marketing solutions for SME's, associations and entrepreneurs. She has built her firm around the principle of "marketing simple," which instruct clients to embrace simplified methods to promote their business. She has imparted her marketing wisdom and expertise for nearly 20 years and has been deemed by many as "The Marketing Whisperer" due to her uncanny ability to assist clients in developing innovative, results-driven, yet simple solutions for their business. Sherron holds a Bachelor of Arts and a Master of Arts in Communication from Trinity University in Washington, DC.
Sherron is the author of Market Simple: The Blueprint to a One-Page Marketing Plan, which teaches businesses how to develop a quick and effective one-page marketing plan. In addition to writing a book, she is also a contributor for Social Media Today, LinkedIn and Black Enterprise publications, where she writes articles on how to streamline the use of social media in order to make a more effective impact in the marketplace. As a speaker, trainer, and professor, Sherron has an energetic style that captivates and educates simultaneously, sharing expert marketing insight in fun interactive sessions that engage the participants and enhance the learning experience. Sherron has presented at several conferences around the country including, 2016 The International Council of Small Business Conference, Modern Femme, Inbound 2017 and Pubcon to just to name a few. Sherron's goal is to educate businesses on how to develop and execute better marketing strategies that will help them to grow.
Elspeth Williams (MPH '15)
Associate Director, Policy & Government Relations at Population Council
Elspeth Williams leads Policy and Government Relations for the Population Council. In this capacity, she oversees the institution's work to ensure high-quality scientific evidence informs U.S. Government global health and development policymaking. These efforts link the Council's research in more than 50 countries to advocacy efforts in Washington, DC in order to focus investments on proven programs and technologies.
Williams is an international health policy expert, with a background in gender equality and women's and girls' health, rights, and empowerment. Previously, Williams worked at the Bill & Melinda Gates Foundation as a grantmaker on the Global Policy and Advocacy team. In this capacity, she managed a strategic grants portfolio and forged new partnerships with donors, private sector partners, governments, and advocacy organizations in order to increase awareness, action, and resources to advance international reproductive health priorities. At the Foundation, Williams also served as Chief of Staff to the President of the Global Development Division, providing strategic and analytical support to global portfolios focused on areas with potential for high-impact, sustainable solutions to reach hundreds of millions of people.
Before joining the Gates Foundation, Williams worked in Central and Eastern Africa with CARE on women's and girls' health, economic empowerment, and education programming. She supported regional program quality and strategic planning for CARE's regional country offices, including Burundi, Ethiopia, Kenya, Rwanda, Somaliland, South Sudan, Tanzania, and Uganda. Williams also worked for CARE-Rwanda on orphan and vulnerable children an early childhood development portfolios.
Williams holds a Masters in Public Health from Johns Hopkins University, with a concentration in Women's and Reproductive Health and a certificate in Maternal and Child Health, and a Bachelors in Foreign Service from Georgetown University.
Désirée Younge is a senior philanthropy executive and has over 20 years of experience in philanthropy, for-profit and nonprofit sectors. Désirée's professional experience encompasses entrepreneurship and leadership development, poverty alleviation and economic development, practiced through venture philanthropy and impact investing models in senior positions from the Tory Burch Foundation (USA), The Tony Elumelu Foundation (Africa), Robin Hood Foundation (USA), and Synergos Institute's Global Philanthropy Network (Global).
Under her leadership as Vice President of Programs at the Tory Burch Foundation, the capital program in partnership with Bank of America has made over $40 million dollars in affordable loans to women entrepreneurs, the Foundation's national Fellowship Program has scaled up, and launched a dynamic online community for women entrepreneurs.
Désirée has run entrepreneurial ventures including Cotton Tree Philanthropy Advisors Inc., a philanthropic strategy and advisory entity that maximized social and economic returns for high net-worth individuals, nonprofits, and businesses.
Désirée holds a B.A. from Notre Dame of Maryland University, an M.A. in International Affairs from the New School and an MBA from TRIUM Global Executive program. She is an active board member and advisory member of several organizations in the U.S. and Africa. In her words, her life's work is advocating on behalf of others especially women, engaging with people -educating, promoting, and fundraising to advance causes she believes in.