JHU Women in Business - THEshift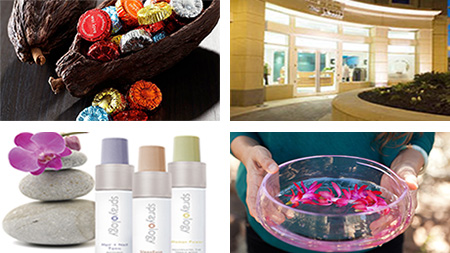 Women in Business Affinity

THEshift - a movement towards absolute wellness

Is your life flourishing or failing?
This meaningful seminar will teach you how you can simply create more health, happiness and balance in your life.  Not only will we hear from Kassi Busher, the owner of The Pearl Spa, we will also hear from extraordinary speakers who have dedicated their lives to find a better way to feel better, be better and experience more happiness and personal growth, naturally. These experts will come together to share their vast knowledge and personal experiences embracing a holistic lifestyle. They will provide real life examples of the physical, mental and spiritual transformations you can achieve in as little as 30 days. The seminar includes automatic enrollment in our Pearl Wellness Program as well as customized suggestions to help you and your loved ones get started on your journey to safe and natural healing.
THEshift is for anyone who:
 

is looking for safe, effective options for the entire family

 

wants to understand how nature can help heal our bodies and improve our minds

 

has suffered from chronic illness, disease or pain with no relief from conventional medicine

 

has children, parents, friends or spouses that would benefit from alternative healing
 

feels constantly out of balance or out of control

 

 

suffers from sleep disorders

 

has high levels of stress in their lives

 

has unexplained conditions internally or externally

 

feels tired or lethargic all the time

 

feels negative, critical or has trouble breaking old patterns

 

lives an overly processed lifestyle and wants to change
Seating is  limited.
Registration fee includes a Pearl boutique certificate.       

For more about our speakers: