LA Reception and Panel Discussion: Bios
Don Kurz, Chairman and CEO, Omelet LLC, Johns Hopkins Trustee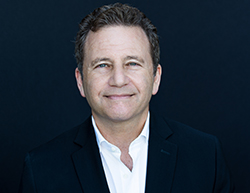 Don's long resume includes a partnership at a leading global management consulting firm, and leadership positions in marketing, media and entertainment working with brands like Burger King, JP Morgan Chase, Dreamworks, Warner Bros., Disney,  Citibank, Kraft, Kellogg and AT&T . Don's track record also includes being the former Chairman and CEO of EMAK Worldwide, a top performing NASDAQ-listed company according to Fortune, Forbes and Businessweek, and stints as an adjunct professor at Columbia University Business School.  Don received an MBA from Columbia University Graduate School of Business and a BA from The Johns Hopkins University, where he has been on the Board of Trustees for the past 10 years.
 
Jason Somerville, Founder and Managing Partner, EIG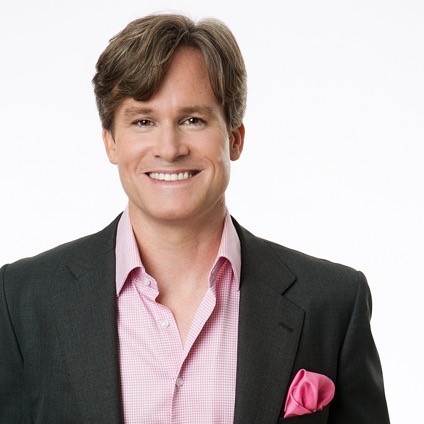 Jason Somerville is a media and entertainment corporate and investment banker with 20 years of experience. Over the past decade, Mr. Somerville has advised owners and investors of film and music companies on over 50 M&A and capital raising transactions. Mr. Somerville currently serves as Managing Partner of EIG, a boutique investment bank he founded in 2010 to provide investment banking and strategic advisory services to media and entertainment companies. Previously, Mr. Somerville was a Team Leader in J.P.Morgan's Entertainment Industries Group, where he provided corporate and investment banking services to film companies. In addition, Mr. Somerville founded J.P.Morgan's music practice and built it into the industry leader. Some of Mr. Somerville's clients have included Alliance Atlantis, Anchor Bay Entertainment, Beacon Pictures, BMG Rights Management, Broadway Across America, Bug Music, Classic Media, Concord Music Group, Echo Bridge Entertainment, Initial Entertainment Group, Integrity Media, MGM, Morgan Creek, Screen Capital International, and Village Roadshow Entertainment Group.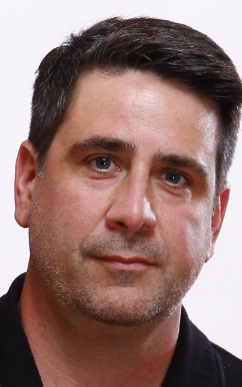 With almost 20 years experience as a working screenwriter, Mark Swift has written in nearly every genre for every studio. Along with his writing partner Damian Shannon, he wrote the box office hits "Friday the 13th" (2009) and "Freddy vs. Jason" (2003) and was the first writer on the animated hit "Shark Tale" (2004). They are currently working on a live-action prequel to the Disney animated classic Aladdin entitled "Genie" (2018), the "Baywatch" movie (2017) starring Dwayne 'The Rock' Johnson and Zac Efron based on the popular television series, and "O'Lucky Day" (2016) a comedy for Paramount Pictures starring Peter Dinklage. They have also written a number of projects currently in development, including a new original horror project for New Line Cinema, "Bermuda Triangle" for Skydance Productions, "Vikings" for Disney, the 1950s noir "Hawaiian Dick" for director Frank Coraci, and an adaptation of Howard Chaykin's graphic novel "Power & Glory."
Mark Swift and his writing partner met while attending The University of Southern California. Mark graduated from Johns Hopkins University in Baltimore, and currently resides in Los Angeles, California. He is represented by UTA and McKuin & Frankel LLP.
Dalia Ganz, Director, Digital & Partnership Marketing at ABC Family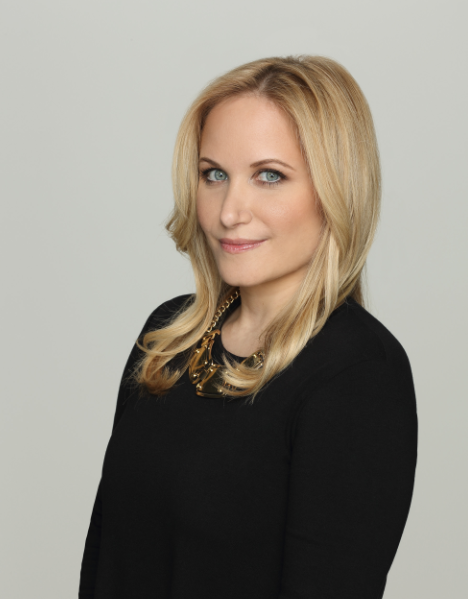 Dalia Ganz is the Director, Digital & Partnership Marketing at ABC Family. In this position, Ms. Ganz develops the overall strategy around the use of new and emerging social media platforms for ABC Family's original television series, movies and events. She also leads pro-social, synergy, cause marketing and partnership initiatives for the network.
Ms. Ganz has played an instrumental role in driving the social media strategy for the network, including the development of several innovative campaigns that have resulted in record-breaking levels of social conversation & industry awards such as  PromaxBDA awards and the Shorty Awards. Pretty Little Liars is the #1 scripted show across many social media platforms including Snapchat, Instagram and Pinterest and holds the record for the Top cable TV series telecast ever.  
A passionate 'superuser,' she has ensured that ABC Family is a consistent industry leader in the social media space and has been an early adopter when it comes to platforms like Snapchat, Tumblr, Facebook and Twitter among others.
As part of the build out of the network's social media strategy, Ms. Ganz refined ABC Family's social 'voice' – a friendly conversational style – to connect with fans across all digital social platforms. She's also gathered a bevy of analytic tools to measure overall impact in the space.  By understanding the most effective ways to engage fans and influencers in the social media space, ABC Family has forged deep relationships with their viewers that have been leveraged to build buzz and drive viral conversation around key priorities. 
Ms. Ganz was recently named as one of "Hollywood's New Leaders" by Variety Magazine. She holds a bachelor's degree in Writing from The Johns Hopkins University.  In her free time, she enjoys attending concerts, eating vegan food and going to spin classes.
Mitch Tenzer, Partner, Ziffren Brittenham, LLP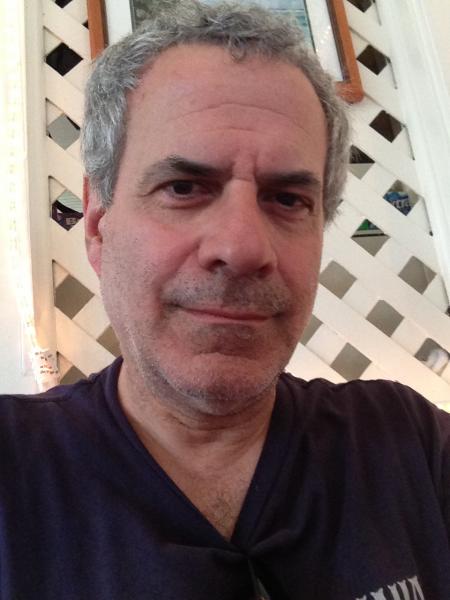 Mitch has been a partner at Ziffren Brittenham, LLP, one of the country's premier entertainment law firms, for over two decades. The focus of his practice is music, where he represents some of the music industry's most renowned and influential talent.  Prior to joining Ziffren Brittenham he was a senior executive at Sony Music for several years.
He has been involved in structuring and negotiating groundbreaking deals in the digital, recording, music publishing, touring and endorsement areas, resulting in both lucrative financial benefits and extensive creative control for his clients. 
He is a graduate of Johns Hopkins University (A.B., 1975) and Harvard Law School (J.D., 1979). Mitch serves as Vice Chairman of the Board of Trustees of Laurence School, an independent K-6 school in Los Angeles. He lives in Los Angeles with his wife Gail and their two boys Benjamin and Matthew.
Sunday "Sunny" Boling, Casting Director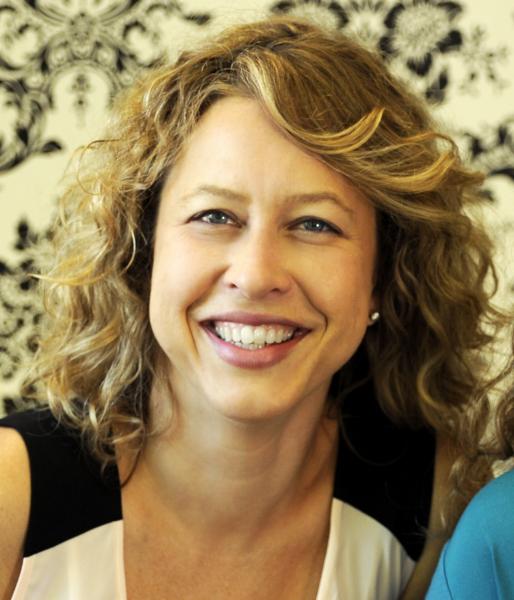 Sunday "Sunny" Boling started her career in casting in the Feature Casting office of 20th Century Fox, working on such films as Ice Age, Dude, Where's My Car?, From Hell, One Hour Photo, and Behind Enemy Lines.  She then entered the independent casting world, working with casting directors Sheila Jaffe, Debi Manwiller, Eyde Belasco and Francine Maisler.
In late 2004, Sunny joined Meg Morman in forming Morman Boling Casting.  With a focus on indie films, they have cast many award winning films including Hello, My Name is Doris, I Believe in Unicorns, Natural Selection, Dear Lemon Lima, 16 to Life, Mississippi Damned, and Waitress, as well as the crowd-pleasing films Unconditional, Take Me Home, Serious Moonlight, Small Town Saturday Night and The Grudge 3.
Recent theatrical releases include, I Believe in Unicorns (starring Peter Vack, Natalia Dyer), Life Partners (starring Leighton Meester, Gillian Jacobs, Adam Brody),  A Leading Man (starring Jack Yang, Heather Mazur),  and Nightlight (starring Shelby Young, Chloe Bridges, Carter Jenkins, Mitch Hewer).  On VOD, recent releases include The Last Light (winner of Best Thriller Feature at Shriekfest) and The Republic of Two (winner of Exceptional Debut Feature Director at San Diego Film Festival.)