Color Run raises money for Johns Hopkins Children's Center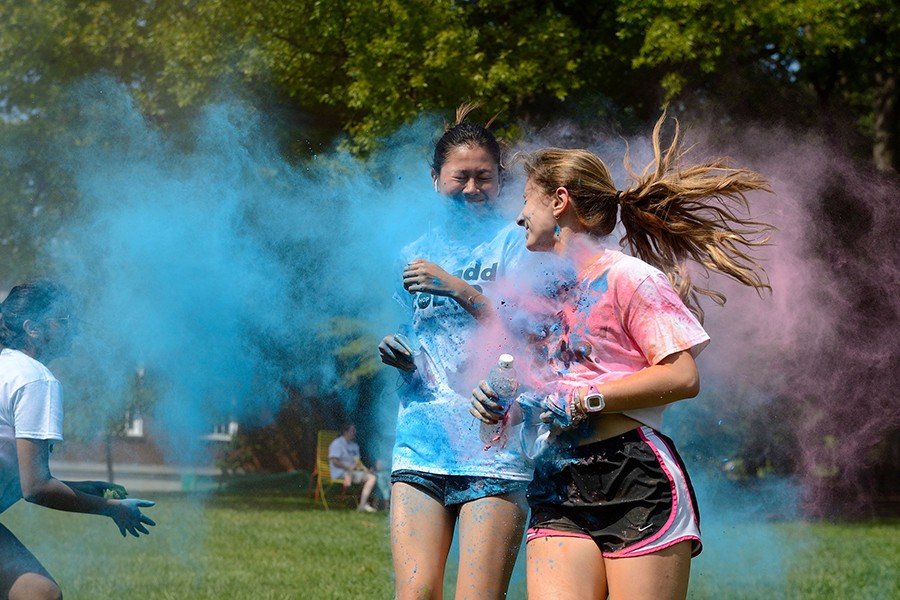 With a backdrop of clear skies and a temperature hovering around 70 degrees, more than 60 runners dashed through the walkways on the Johns Hopkins University Homewood campus toward the Beach, where they were pelted with colored powder dyes.
Co-sponsored by Dance Marathon and the Hopkins Organization for Programming, the 5K Color Run raised $600 to support the Johns Hopkins Children's Center—one of the 170 Children's Miracle Network hospitals. For the first time this year, the runners were joined by one of the Children's Center's Miracle Kids, Anderson, who was 9 years old when he sustained an injury that perforated his pancreas. With the help of surgeons and child life staff members at the Johns Hopkins Children's Center, Anderson is recovered and back to his active life, running the 5K race alongside Hopkins students.
Read more on The Hub.