Alumni College in Kentucky
An Equestrian and Spirits-Filled Adventure
with Professor Hollis Robbins, A&S '83
Friday, October 23 - Tuesday, October 27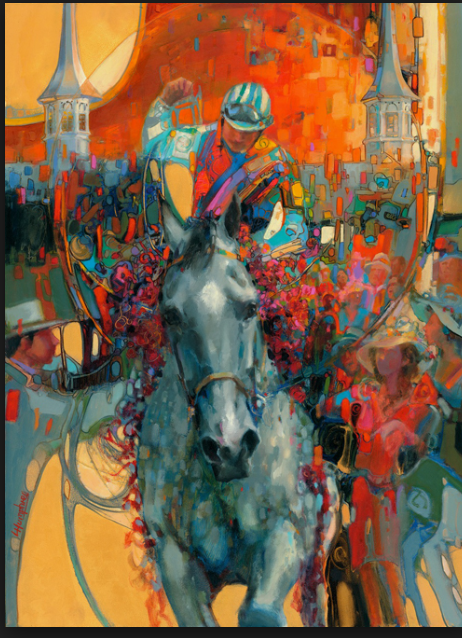 Spend a fall weekend experiencing first-hand what the Bluegrass State is most famous for – horses and bourbon – while learning about the literature and culture of Kentucky. Find out about the "liquid gold" whose roots go back 200 years, prohibition, and the distilling process as you take in some of the iconic makers of Bourbon in Louisville, Bardstown, and Lexington. Discover the southern nostalgia expressed through Stephen Foster's music and My Old Kentucky Home. Visit Churchill Downs, home of the Kentucky Derby; the Kentucky Horse Park and its museum to find out how champion race horses are bred and trained; and explore the life of the jockeys who ride them.
Educational Program: Hollis Robbins, A&S '83, is Chair of the Humanities Department at the Peabody Institute and Director of the Center for Africana Studies at Johns Hopkins University.  Her work focuses on the intersection of nineteenth century American and African American literature and the discourses of law and bureaucracy.  She was co-editor of The Annotated Uncle Tom's Cabin with Henry Louis Gates, Jr.  The winner of the 2014 Excellence in Teaching Award at Peabody, Hollis will give a series of lectures on the literature and culture of Kentucky, including a lecture on War, Prohibition and Bourbon Standards; on Stephen Foster; and on the Black Jockeys of the Kentucky Derby.

What's included
Deluxe motor coach throughout with experienced driver/guide.
All meals as specified in the itinerary. – 2 lunches, 2 dinners, one reception.
All entry fees and tastings as specified per the itinerary.
Activities:
Evan Williams Bourbon Experience
Kentucky Derby Museum/Walking Tour
My Old Kentucky Home State Park
Jim Beam Distillery/Heaven Hill/Maker's Mark
Kentucky Horse Park/Farm Tour
Four Roses Distillery Tour
Lodging
Choose the hotel of your liking or choose our base, Galt House Hotel, Louisville's Waterfront Hotel, a name long associated with gracious hospitality and Southern style. Since its grand opening in 1835, the Galt has hosted a long list of dignitaries, including Abraham Lincoln and Teddy Roosevelt and is the official hotel of the Kentucky Derby.  Discover the Galt House Hotel Conservatory with Al J's Lounge, voted best place to "sit a drink", and Thelma's, a 24 hour deli. This impressive glass-domed great room is modeled after the Crystal Palace in London and includes tropical plants and an aviary with exotic and colorful songbirds.
A block of rooms has been reserved until August 26. (After that date, it will be space available.)
Hotel price: includes four nights lodging, daily breakfast, and all taxes
$510 per person double occupancy
$850 per person single occupancy
Program price without lodging:
$895 per person
Total hotel and program:
$1,405 per person double occupancy
$1,745 per person single occupancy
Cancellation policy applies
A minimum number of participants is needed to operate the program. There has been strong interest in this program so reserve early.  As always we strongly recommend that you consider obtaining travel insurance.
Insurance: It is a condition of booking that the sole responsibility lies with the guest to ensure that they carry the correct comprehensive travel and medical insurance to cover themselves, as well as any dependents/traveling companions for the duration of their trip. Classic Escapes, including their representatives, employees and agents will take no responsibility for any costs, losses incurred or suffered by the guest, or guest's dependents or traveling companions.
Please visit the website to obtain enrollment form – http://www.travelguard.com/classicescapes/.  For any questions you may have on insurance, contact Travel Guard at 1-866-385-4839.