Three Johns Hopkins juniors named Goldwater Scholars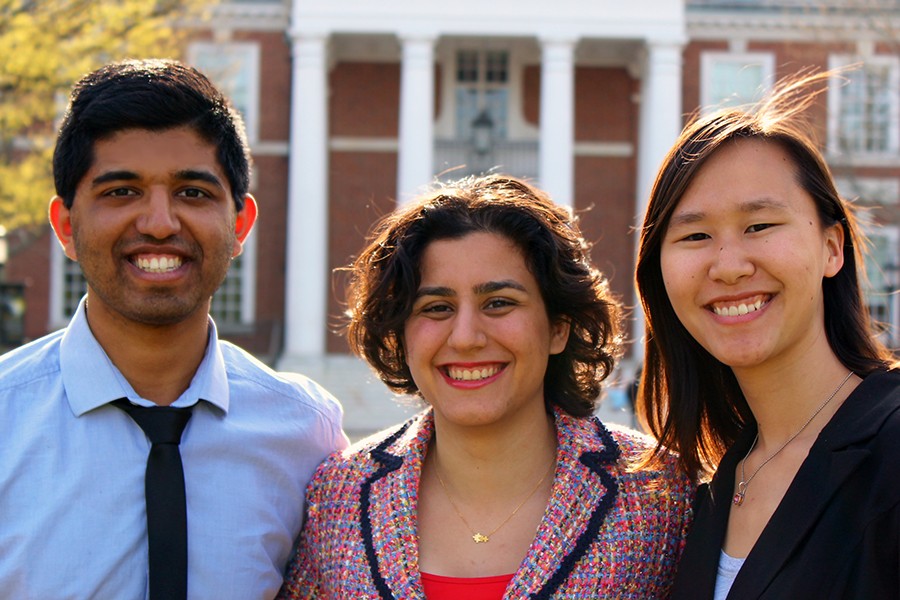 Three Johns Hopkins juniors have been named Goldwater Scholars, an honor recognizing their outstanding promise in the fields of natural sciences, engineering, and mathematics.
Alaleh Azhir, Aditya Mohan, and Wenzer Qin have each been named a Goldwater Scholar for the 2018–19 academic year. Junior Rohan Panaparambil received honorable mention.
Established in 1986, the Goldwater Scholarship was one of the first significant national scholarships focusing on STEM fields (science, technology, engineering, and math). Winners are nominated by their schools and selected for their academic merit. This year, 211 scholarships were awarded to students from an applicant pool of 1,280.
The program awards winners $7,500 to apply toward tuition, fees, books, and room and board. The national recognition has also been known to give students a competitive edge when pursuing graduate fellowships in their fields.