Johns Hopkins Named among Top 10 in Annual 'U.S. News' Rankings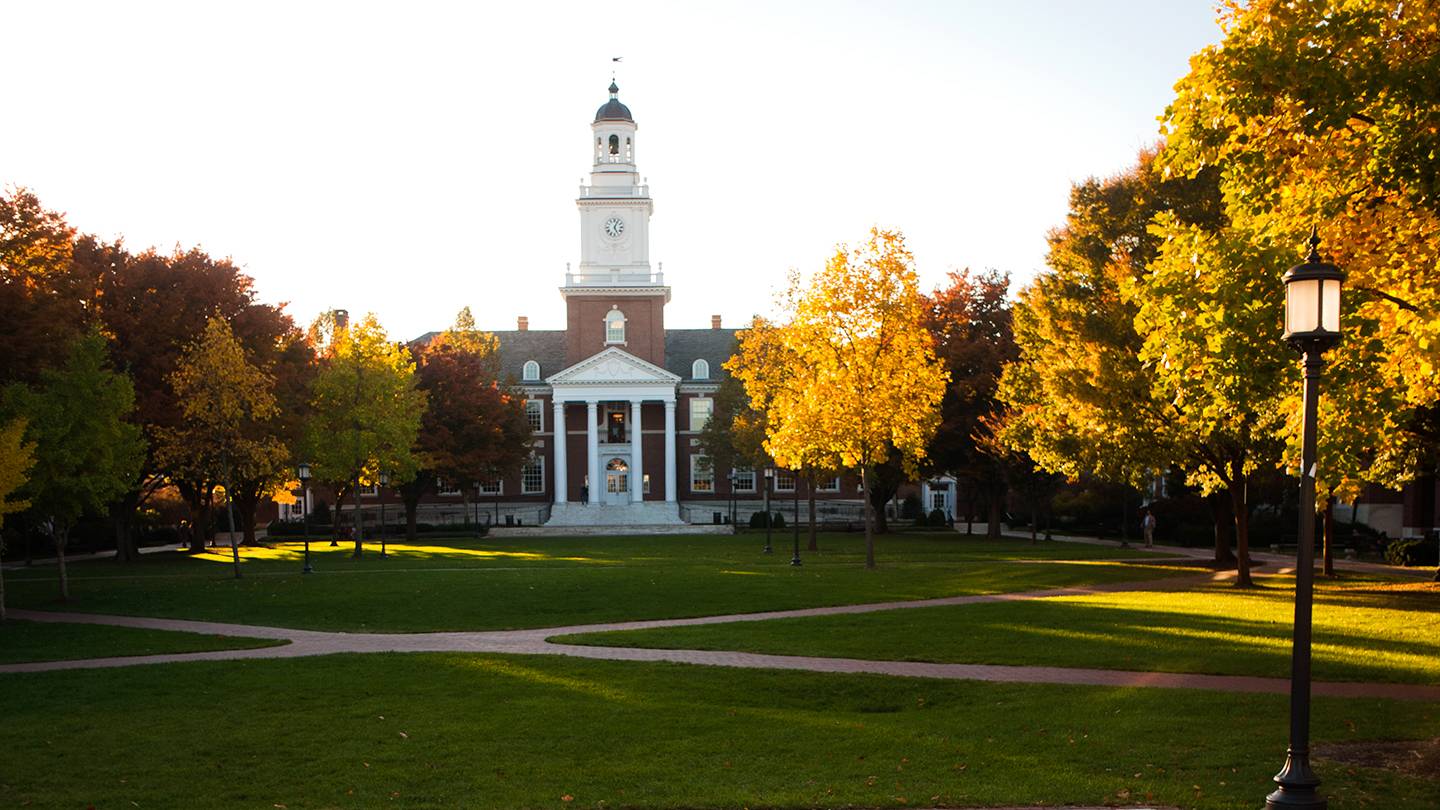 For the third time in four years, Johns Hopkins University has again landed in the top ten of the U.S. News & World Report's annual ranking of the best colleges in the nation. JHU is tied for the number ten spot, bolstered by the number one ranking in undergraduate programs in biomedical engineering. The university was ranked at 14 among those with PhD programs in the engineering disciplines.
The high rank can be attributed to several factors observed by U.S. News & World Report. Several programs and committees formed over the past five years, including Johns Hopkins University's Ten by Twenty initiative and the Second Committee on Undergraduate Education, have made the undergraduate enrichment a priority. In part, these efforts aim to encourage students to define their own path, providing opportunities through interdisciplinary majors and experiential learning.
Innovation and entrepreneurship have also become a focus of the undergraduate experience. Hopkins has established dedicated innovation hubs throughout Baltimore City—such as FastForward U—for student startups, enabling undergrads to put their research to work in a nurturing environment.
Another key to expanding the undergraduate experience has been a focus on diversity. In 2017, first year students reporting as minorities are up 13 percent since 2010. An uptick in first-generation college students has also been seen.
Said Johns Hopkins University President Ronald J. Daniels.,"We are proud to be recognized among such great institutions." He continued, "All corners of the university contributed to this accomplishment, and Johns Hopkins remains committed to providing students with a supportive and nurturing environment to discover, create, and excel."