Johns Hopkins football coach Jim Margraff dies at 58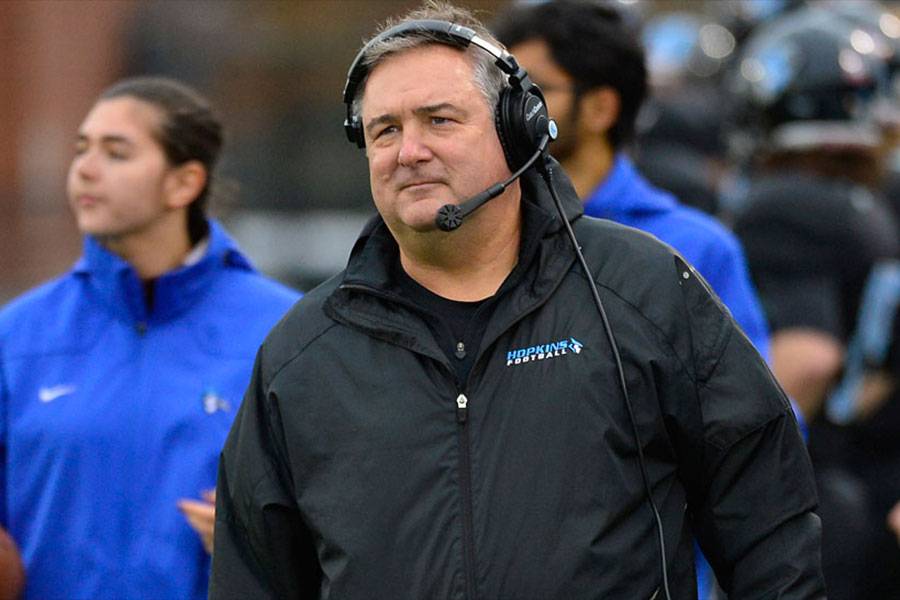 1982 Hopkins graduate led the Blue Jays to 221 wins over his 29 seasons as head coach, was named national DIII coach of the year in 2018
Jim Margraff, the winningest football coach in Johns Hopkins University history and a widely admired leader who was named the 2018 D3football.com National Coach of the Year last month, died suddenly at his Baltimore-area home Wednesday. He was 58.
Margraff, a former Hopkins quarterback who served as head coach at his alma mater for 29 years, died less than one month after guiding the Blue Jays to the NCAA Division III semifinals for the first time in school history and winning a program-record 12 games.
A memorial service will be held on the university's Homewood campus at a later date; details for the service will be announced in the near future.

Read the full article on the HUB.

Share your memories of Coach Margraff with us on our social media pages. Tag us in your posts #JHUMargraff.