Charting Your Own Course - SOLD OUT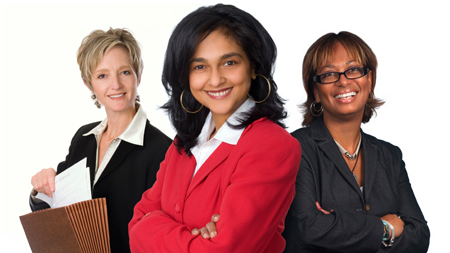 The Women in Business Affinity Group
Join Johns Hopkins alumnae and students for an evening of structured networking and resource sharing. The evening will begin with a discussion led by alumna, entrepreneur, and founder of Sofi's Crepes, Ann Costlow, Bus '90, focused on her experiences as a woman in business and an entrepreneur, with the remainder of the event allowing attendees to network by industry.
Ann Costlow, Bus '90
In 2000, Costlow, a former stockbroker of 16 years, desired a new career following changes to the financial sector. When looking out of her office, Costlow saw the majestic Pride of Baltimore topsail ship and imagined doing something different with her career. After making an inquiry about vacancies on the Pride of Baltimore, Costlow took a leave of absence from her work as a stockbroker and started as the new cook on the ship. After returning to Baltimore, the newly unemployed Costlow was determined to make a start as an entrepreneur with the concept of crepes, an ordinary food in France but a rarity in America. In 2004, she opened the original Sofi's Crepes in a small location next to the Charles Theater in Baltimore. The business has grown to include franchises and locations in Annapolis, Owings Mills and a new location opening in Belvedere Square in late October. Currently registered in 20 states, Sofi's Crepes is ready for nationwide expansion. Originally from Johnston, Pennsylvania, Costlow studied at the University of Delaware and Johns Hopkins University.
This event has reached capacity.
Parking
Colonial Parking - 1625 Massachusetts Avenue (202-295-8220)
The garage in the Washington Center is open from 7am until 8pm weekdays during the fall and spring semesters (7am until 7pm during the summer semester). While you cannot enter the garage after 8pm, you may exit until 10:45pm. Parking is a flat rate of $6 after 5pm, otherwise, it is $8 per hour or $15 all day. Enter the garage from Massachusetts Avenue or 17th Street. Since it is sometimes difficult to enter this garage after 5pm, it is recommended that you arrive early or park at 1616 Rhode Island Avenue (see below). Note that your car may be towed if you block another car in this garage without leaving your key with the parking attendant. You will be responsible for all fees incurred as a result of being towed.
Colonial Parking - 1616 Rhode Island Avenue
Parking is also available at the 1616 Rhode Island Avenue parking lot, next door to the University of California (one block away). The lot is open from 6am until 10pm, weekdays only. There is no entry after 6pm and you must exit the lot by 10pm to prevent being towed. Parking is a flat rate of $5 after 5pm on weekdays, or $8 for the 1st hour, or $15 for a full day.
Metro
The center is conveniently located near two Metro stops: Dupont Circle (south exit) on the red line (two blocks away) and Farragut West on the blue and orange lines (five blocks away).