Where Are All the Women?: The Gender Gap in Leadership - SOLD OUT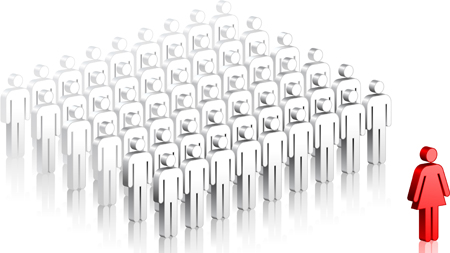 This event has reached capacity.
Women In Business Affinity Group
There have been many advances for women in the last 30 years from education to professional opportunities. Recent research shows that when there are women in high-level leadership positions and in the boardroom, the organization flourishes and the bottom line is positively affected. So why aren't there more women at the top? These dynamic panelists will reflect on the topic and share their personal and professional experiences.
Panelsists include:
Leslie Kendrick (Moderator), Senior Lecturer, Center for Leadership Education, Johns Hopkins University
Sara K. Abiusi, '96, Partner, Accenture
Marta Brito Pérez, '01, Senior Corporate Officer and Vice President Human Resources, Adventist HealthCare
Cheryl Miller, Director, Government Relations, Verizon
Click here for full bios of the panelists.
Parking/Metro
Colonial Parking - 1625 Massachusetts Avenue (202-295-8220)
The garage in the Washington Center is open from 7am until 8pm weekdays during the fall and spring semesters (7am until 7pm during the summer semester). While you cannot enter the garage after 8pm, you may exit until 10:45pm. Parking is a flat rate of $6 after 5pm, otherwise, it is $8 per hour or $15 all day. Enter the garage from Massachusetts Avenue or 17th Street. Since it is sometimes difficult to enter this garage after 5pm, it is recommended that you arrive early or park at 1616 Rhode Island Avenue. Note that your car may be towed if you block another car in this garage without leaving your key with the parking attendant. You will be responsible for all fees incurred as a result of being towed.
Colonial Parking - 1616 Rhode Island Avenue
Parking is also available at the 1616 Rhode Island Avenue parking lot, next door to the University of California (one block away). The lot is open from 6am until 10pm, weekdays only. There is no entry after 6pm and you must exit the lot by 10pm to prevent being towed. Parking is a flat rate of $5 after 5pm on weekdays, or $8 for the 1st hour, or $15 for a full day. Do not park in the parking lot behind 1625 Massachusetts Avenue as it belongs to the church.
The Carey Business School Washington, DC Center is conveniently located near two Metro stops, Dupont Circle (south exit) on the red line (two blocks away) and Farragut West on the blue and orange lines (five blocks away).