Virtual Networking: Neurodevelopmental Disability Issues from a Parent's Perspective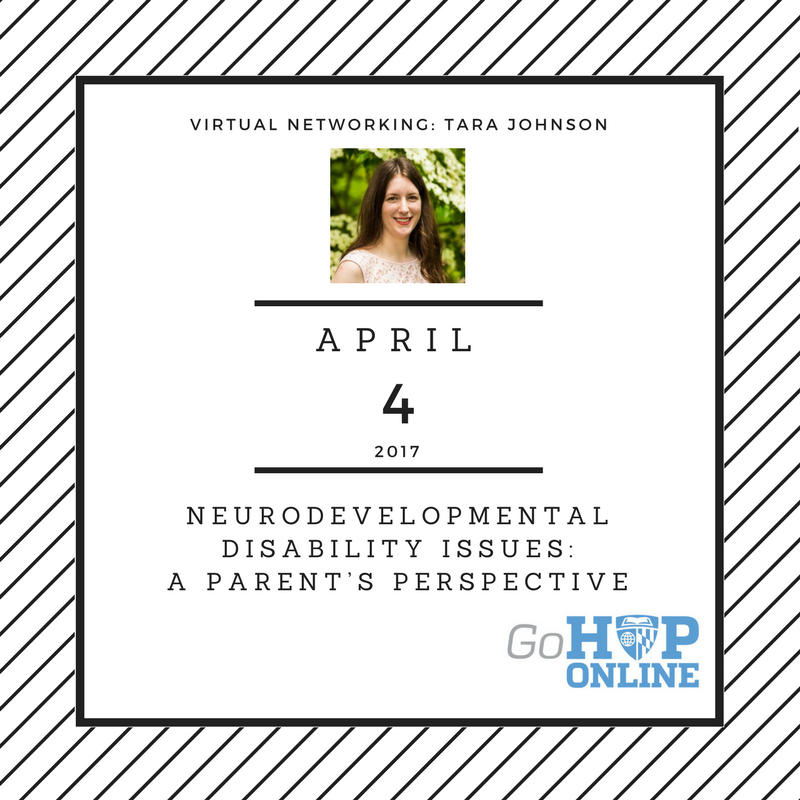 Event Date: Tuesday, April 4, 2017
Start Time: 8:30pm
End Time: 9:30pm
Dr. Tara Johnson will discuss "Neurodevelopmental Disability Issues from a Parent's Perspective"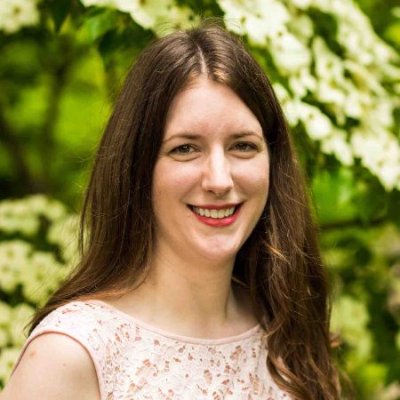 Dr. Tara Johnson received her BS in Bio-Medical Engineering from the Whiting School of Engineering, Johns Hopkins University in 2002. She was subsequently accepted by the Johns Hopkins Medical School for the MD/PhD program. She received an MD in 2011 conducting her internship and residency at the St Christopher's Hospital for Children in Philadelphia. Currently a Fellow at the Johns Hopkins Kennedy Krieger Institute researching Neurodevelopmental Disabilities (NDD) she expects to receive her PhD this year. 
How to Participate: 
1) Reply to this event that you are "Going" 
2) Update your Go Hop Online profile to include in the "notes" section: 1 think you can offer your JHU colleagues and 1 think you're looking for during this networking event 
3) Look for an email confirming your registration for the event. 

Please note: The actual event takes place from 8:30-9:30 PM EST in real time. The Go Hop Online event will remain open until 11:59 PM the day of the event to allow for participants to connect with the other attendees through GoHopOnline. The event will be archived on alumni.jhu.edu in the Events calendar an on the Affinities webpage.