Women of Hopkins NY | Stronger Together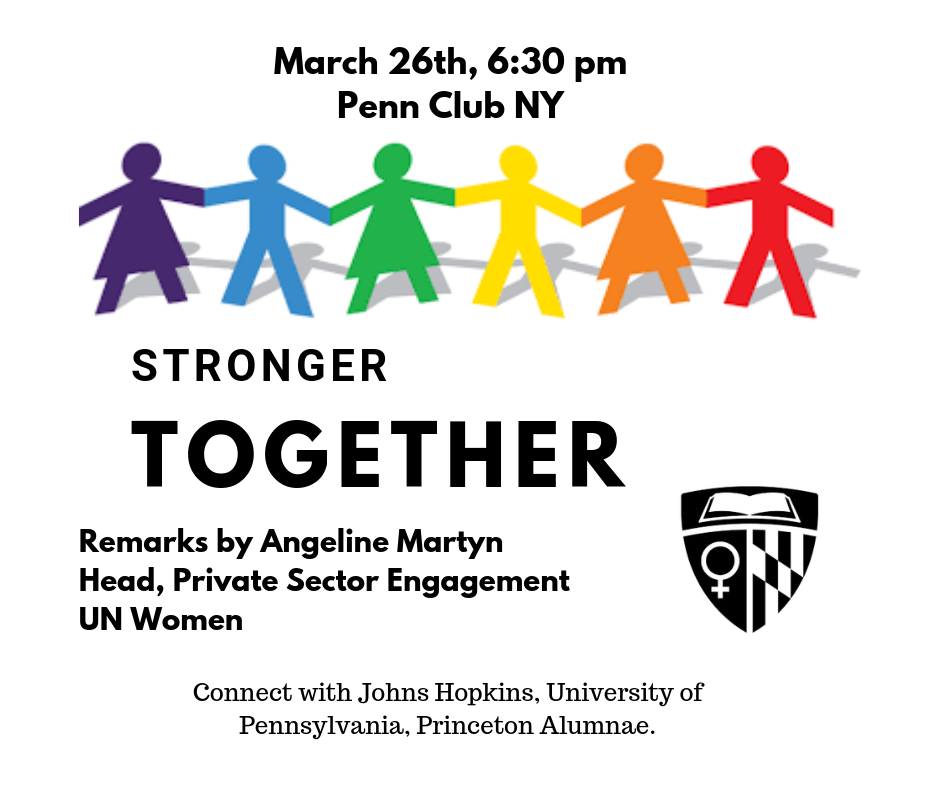 Affinity | Women of Hopkins NY
The Penn Club Women in Business Society and JHU Women of Hopkins NY invite you to strengthen ties to strong women in the NY business community at a free event to celebrate Women's History Month.    
We'll hear from Angeline Martyn, Head of Private Sector Engagement for UN Women. Angeline will share insights into the innovation and creative partnerships that impact the lives and women, here and abroad.
At this collaborative networking event, join the women from Penn, Johns Hopkins, and Princeton to network with and build your professional and personal communities. We'll share success stories and ways to extend your network as well as tips on forging and maintaining professional contacts.  
More about UN Women
In July 2010, The United Nations General Assembly created UN Women, the United Nations Entity for Gender Equality and the Empowerment of Women. As Head, Private Sector Engagement, Angeline leverages UN Women's Global Network including HQ, country and regional offices and national committees to develop and grow corporate, foundation and individual engagement to build innovative transformative partnerships, including cause marketing. We know that to reach the 2030 Sustainable Development Goals, accelerated progress with multi-stakeholder involvement is key. Together with partners, UN Women develops knowledge projects to further equality and empowerment. This includes co-creating with corporations to offer practical guidance on how to empower women in the workplace, marketplace, and community; forming key alliances and coalitions like the UnStereotype Alliance and Global Innovation Coalition for Change and inspiring actions through UN Women initiatives like HeforShe. Programming includes Women's Empowerment through Climate-Smart Agriculture, Creating Safe Cities and Spaces, and Prevention and Access to Essential Services to End Violence Against Women. UN Women helps formulate global policies, norms, and standards and helps member states, corporations and others adopt and demonstrate new approaches to bring about real changes in women's lives. It also coordinates and promotes the accountability of the UN systems through system-wide gender mainstreaming.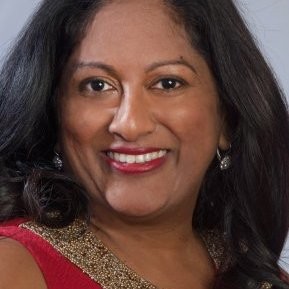 Angeline Martyn