Washington, DC: Growing Into Our Gifts - Lessons Learned Inventing a Prophetess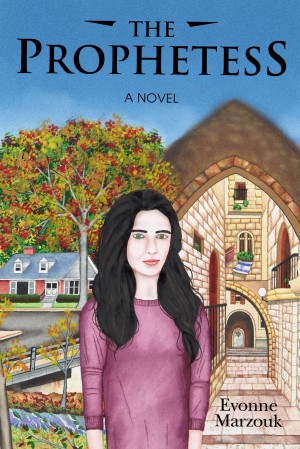 Sponsored by the JHU Arts, Entertainment, Media, and Entrepreneurship Affinity
Join us for a book talk, discussion, and cocktail reception with debut author of "The Prophetess," Evonne Marzouk (A&S '98.)

At 17 years old, Rachel is a typical American teenager — a senior in high school, with friends, college aspirations, and a crush on the football player down the street. But when her religious grandfather dies, Rachel recalls the mystical stories he told her as a child, and finds herself pulled toward his ancient traditions.

At her grandfather's synagogue during the high holidays, Rachel is drawn toward a mysterious stranger, and begins learning with him. Unexpected visions and holy teachings lead her down a path she never expected, as she is called to join a secret community of Jewish prophets. She will meet extraordinary teachers, face overwhelming challenges, and learn to use her gifts to help others, as she becomes the woman she never dreamed she could be.

Exploring modern adolescent anxieties and ancient mystical teachings, The Prophetess is a story about faith and sacrifice, promises kept through generations, and how, through the support of others, we can grow bigger than we ever believed we could be.
The book will be available for sale during the event. We will raffle off several copies of the book as door prizes too! 
MEET THE AUTHOR


Evonne Marzouk (A&S '98) has spent her career in pursuit of inspiring others, making a difference, and bringing Jewish wisdom into the world. She grew up in Philadelphia and began writing and publishing poems and stories as a young child. Evonne attended the Johns Hopkins University and received a B.A. from the Writing Seminars program, with a minor in Religious Studies. Evonne founded and is the former director of Canfei Nesharim (recently merged with GrowTorah), an organization that teaches Jewish wisdom about protecting the environment. Evonne began work for the U.S. Environmental Protection Agency in 1999 and has played key roles in work on the North American Agreement on Environmental Cooperation, the Minamata Convention on Mercury, and the Global Alliance to Eliminate Lead Paint. Throughout all these activities, publishing a novel has been one of Evonne's lifelong dreams. She is incredibly grateful, and sometimes amazed, that the moment has finally arrived.