The Phantom of the Opera at The Hippodrome - SOLD OUT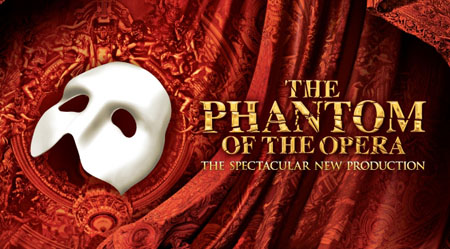 Hosted by Hopkins Baltimore and
Arts, Entertainment, Media and Entrepreneurship (AEME) Affinity: Baltimore

Cameron Mackintosh's spectacular new production of Andrew Lloyd Webber's The Phantom of the Opera is part of a brand new North American Tour. Critics are raving that this breathtaking production is "bigger and better than ever before" and features a brilliant new scenic design by Paul Brown, Tony Award®-winning original costume design by Maria Björnson, lighting design by Tony Award®-winner Paule Constable, new choreography by Scott Ambler, and new staging by director Laurence Connor. The production, overseen by Matthew Bourne and Cameron Mackintosh, boasts many exciting special effects including the show's legendary chandelier. The beloved story and thrilling score - with songs like "Music of the Night," "All I Ask Of You," and "Masquerade" - will be performed by a cast and orchestra of 52, making this Phantom one of the largest productions now on tour.
You probably know that the legendary Hippodrome Theatre has been a Baltimore landmark for 100 years. But do you know the evolving history of the building, the renovation project and the community outreach the France-Merrick and Hippodrome Foundations now provide? We have arranged for Olive Waxter, Director of the Hippodrome Foundation, to provide fascinating insights and information for our group at 6:30pm, followed by light snacks and a complimentary drink. This pre-show bonus and deeply discounted tickets for JHU Alumni and guests are compliments of AEME Affinity and Hopkins Baltimore. Enjoy the show!