JHU WIB - Happy Hour and Care Package Stuffing Party!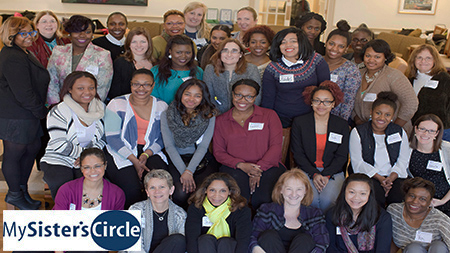 JHU Women in Business Affinity

The Women in Business (WIB) Affinity is partnering again with My Sister's Circle (MSC), a non-profit organization that serves at-risk girls in Baltimore.  We have the opportunity to make another positive impact on the college-age young women of MSC as we host a JHU WIB Happy Hour and Care Package Stuffing Party.  Our care packages will go to their first generation of college students—who have achieved their dream of attending college, and will be in the midst of preparing for mid-term exams. The packages will act as a bit of encouragement and TLC for these emerging young women.

All JHU alumni are invited to attend. This is a great chance not only for networking but to do something positive to support the next generation of female leaders. Food and drink will be provided and we have already collected some items for the boxes. But if you would like to donate another item for the boxes—homemade cookies, $5 Starbucks or $10 Target gift cards, or any other small items that you think a college student could use, please call Ridia Anderson directly @ 410-516-7172.

Since their inception, the JHU WIB Affinity has made a commitment to help others through their programs and community outreach. The photo above is from a networking event the group held with MSC in January, 2015. The young women were impressive and it's clear to see the impact MSC has on the lives of the girls; helping to increase their chances for personal and professional success.

To register, please call the Office of Alumni Relations at 800-548-5481.