DSAGA Thanksgayving - Pride (LGBTQ) Affinity - SOLD OUT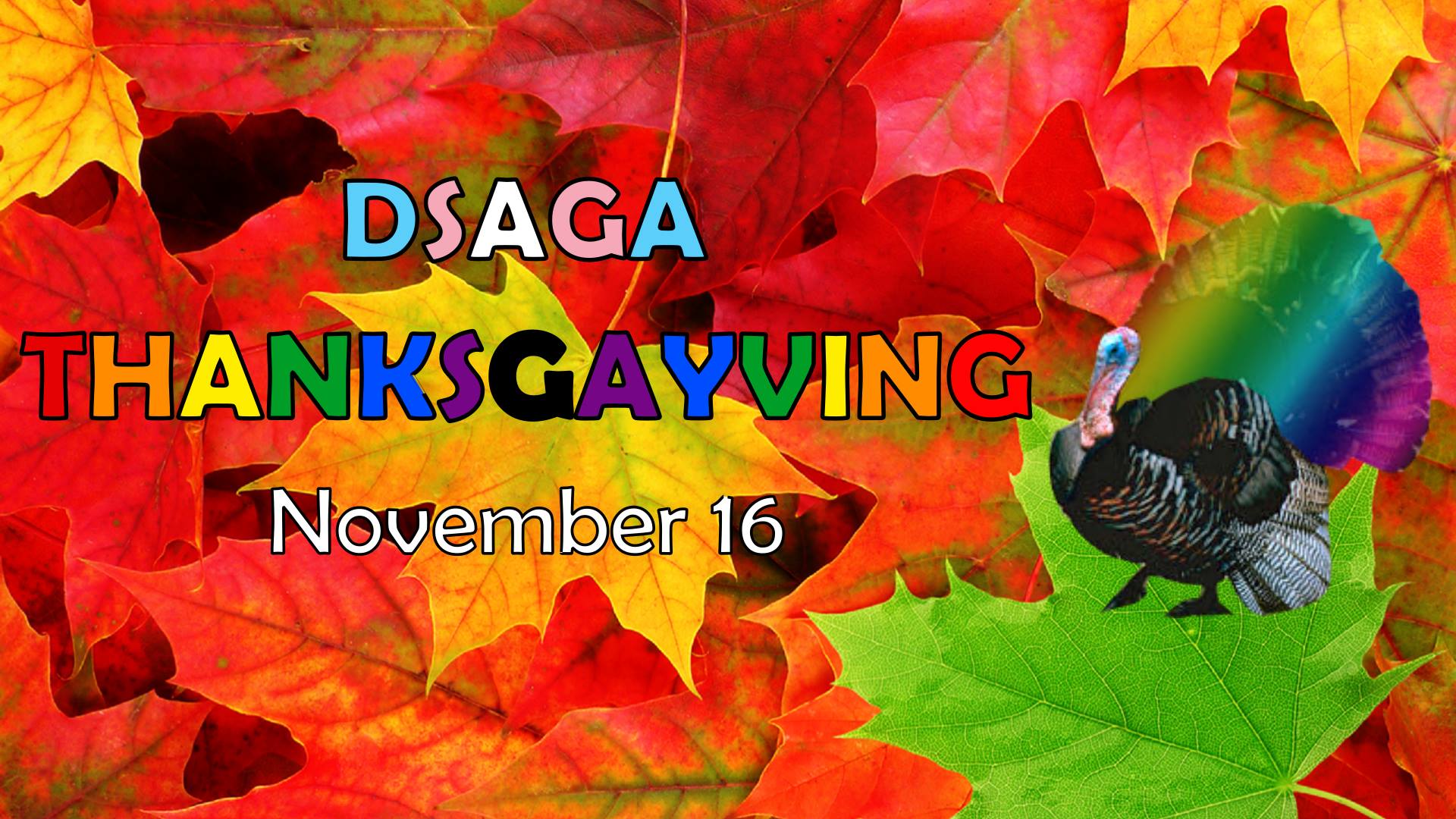 Thanksgayving is an event created by and for all of the JHU LGBTQ+ community. Students, faculty, staff and alums are all welcome! Join us a week before Thanksgiving to celebrate with a catered meal, for which vegetarian/vegan options will be available!
The event is hosted by the JHU student group, Diverse Sexuality and Gender Alliance (DSAGA), and brought to you by JHU Pride.
The dinner will be a family style catered dinner, with turkey as the main dish and a number of sides (which include vegan/vegetarian options). There won't be alcohol, as there will be underage students attending. Water and soft drinks will be served. 
Limited spots available, so sign up now!