Baltimore, MD: Currency Conversations - Guiding Women to Financial Literacy and Empowerment

Sponsored by the JHU Finance Affinity
Managing money in the midst of life's other priorities is no easy task. Women of all ages and backgrounds struggle with the pressure to earn enough, access education, care for a family, and plan for retirement. Take the initiative to educate yourself and enhance your financial literacy by joining us for an informative panel discussion at Roland Park Country School with knowledgeable panelists willing to share their advice.
Through financial literacy, you will be empowered to take charge of your financial future, expand your knowledge, and build your confidence regarding money and wealth. Women lag behind men in financial literacy and this disparity has far-reaching implications - financial knowledge means better financial decisions, better financial decisions means greater financial success, greater financial success means greater benefits across a range of life metrics. Whether you're a student, at the end of your rope, or at the top of the corporate ladder, there is always more to learn about how you can make your money work for you.

MEET OUR PANELISTS
Elizabeth G. Lenrow (Arts & Sciences '10)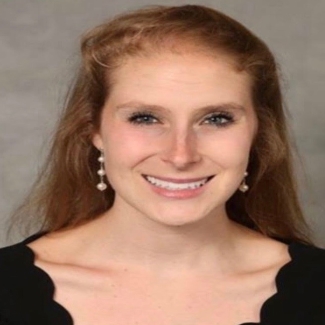 Liz Lenrow is a Vice President and Client Advisor at J.P. Morgan Private Bank in Baltimore, Maryland. In this role, she will provide individuals, families, public and private foundations, and endowments in the region with comprehensive wealth management strategies, ongoing guidance, and customized plans to address their balance sheet needs.

Before moving back home, Ms. Lenrow was a Vice President in Investor Relations covering multi-asset, equity and alternatives portfolios at J.P. Morgan in New York City. She started her career with Bessemer Trust at the firm's New York City and Palm Beach offices, working with clients on their investment and wealth planning needs.

Ms. Lenrow graduated with a Bachelor of Arts from the Johns Hopkins University with double majors in Applied Mathematics & Statistics and Economics. She received her master's degree in Business Administration from New York University's Stern School of Business.

Dana McKee, Esq. (Arts & Sciences '81)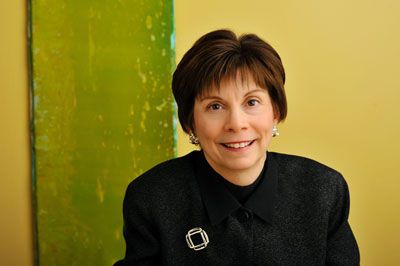 Dana McKee handles all aspects of family law, which includes divorces, separation agreements, custody and child support disputes, and prenuptial agreements. She is a tough but fair negotiator who has successfully handled numerous mediations, trials, and appeals. Dana serves as a Court Ordered Settlement Conference Facilitator for the Family Division of the Circuit Court for Baltimore City and has taught courses on custody issues for the National Association of Social Workers.

She is also trained as a collaborative family law attorney, a board member of The Collaborative Professionals of Baltimore, and a member of the Howard County Collaborative Professionals and the International Academy of Collaborative Professionals.

Dana has received an AV Preeminent rating from Martindale-Hubbell, the highest possible rating in both legal ability and ethical standards from her peers. Less than 5% of women lawyers have been recognized with an AV Preeminent rating. Since 2013 Dana has been listed annually in Maryland Super Lawyers. She was listed in Top 50 Women Maryland Super Lawyers 2014, 2015, and 2018 and in Top 100 Maryland Super Lawyers 2014 and 2015, for lawyers who received the highest point totals in the Maryland nomination, research, and blue ribbon review process. Since 2014, Dana has been selected by her peers for inclusion in the The Best Lawyers in America.

In addition to family law, Dana handles a variety of complex commercial and personal injury litigation matters. In March 2000, she obtained substantial sanctions against a national manufacturer and its attorneys for discovery abuses in a product liability case - a decision that has received statewide and national attention. Prior to joining Brown, Goldstein & Levy, Dana was an attorney with Frank, Bernstein, Conaway & Goldman, where her practice was devoted exclusively to complex commercial litigation.

Dana is a member of the state and federal bars of Maryland, the District of Columbia, and New Jersey. She is an active member of the Maryland Association for Justice, the Baltimore County Bar Association Family Law Committee, and the Baltimore City Bar Association Family Law Committee.

Dana lives in Baltimore City with her husband and daughter. She is active in her community, having served as the Vice-President and then President of the Ten Hills Community Association. She was instrumental in obtaining the historical designation for the Ten Hills community. She also has worked closely with city officials and leaders from the surrounding communities in the redevelopment of the abandoned Uplands Apartments in Southwest Baltimore. Dana enjoys spending time with her family and friends, cooking, and renovating her historic home.

Dana graduated from Johns Hopkins University with General Honors in 1981. She received her law degree from Duke University in 1985.
Silu Sao Narvekar (Arts & Sciences '95)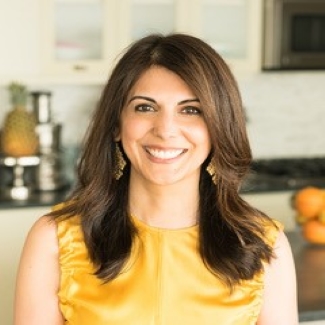 Silu Sao Narvekar is a chef, former restaurateur, author, nutrition coach, and founder of Eat Smile Glow, a company focused on culinary wellness, a philosophy, which helps to alleviate client ailments using both a lifestyle approach and foods that are nourishing and delicious. Silu graduated from Johns Hopkins University (A&S 1995), the Institute for Integrative Nutrition, and holds a techniques certificate from the International Culinary Center. Silu is currently developing videos targeted to help people cook simply at home and is also working on a cookbook as a follow up to her self-help book released last year. 

Stephanie Johnson (Arts & Sciences '04)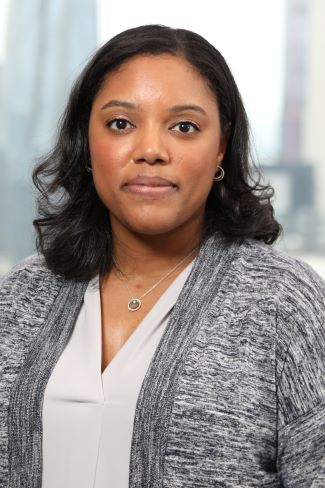 Stephanie Johnson is a Managing Director at JPMorgan Chase with responsibility for the delivery of audit coverage of Consumer Banking and Business Banking businesses focused on deposits and lending activities. Ms. Johnson works to improve the effectiveness of the firm's risk management, control, and governance processes.
With more than 15 years with JPMorgan Chase, Ms. Johnson has held a number of audit roles in different locations (Delaware, London, and New York) and with increasing responsibility. At JPMorgan Chase, she is an active mentor and serves on the Audit Department's Diversity and Inclusion Committee. In 2018, she was recognized as a Rising Star by the Harlem YMCA Black Achievers in Industry (bai) program. Additionally, Ms. Johnson was selected to participate on a 2018 JPMC Service Corps team where she worked side by side with a nonprofit organization for assessing and providing concrete recommendations to help management solve a particular organizational challenge.
Ms. Johnson has a Bachelors of Arts from Johns Hopkins University and a Masters of Business Administration from Columbia Business School.  She is also a Certified Fiduciary Investment Risk Specialists and Certified Anti-Money Laundering Specialist.

Katharine Fox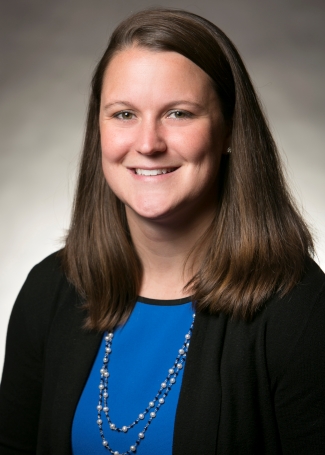 Katharine Fox is the Chief Financial Officer and Director of Corporate Development for The Bond Distributing Group, a Maryland based beer wholesaler, a role she has held since July of 2019.  Her primary responsibilities include designing, implementing, and evaluating corporate strategy including M&A activity, while also overseeing Accounting, Finance, Credit, and Administration.  Prior to joining Bond, Katharine served in a similar capacity as Chief Strategy Officer for Carroll Independent Fuel and High's of Baltimore, a diversified fuel wholesaler and convenience store operator.  Katharine began her career in Debt Capital Markets as a member of M&T Bank's Investment Banking Group with a focus on middle market loan syndications.  She held various roles ranging from Analyst to Vice President during her tenure with the Bank.  Katharine is a 2004 graduate of the Roland Park Country School and holds a B.A. in Economics from Stanford University where she was a 4-year member of their Division I Lacrosse team.  She graduated from Stanford in 2008. Katharine lives in Baltimore with her two daughters and dog.