SOLD OUT: Healthcare Affinity NY: Dinner & Discussion|Bundled Payments & You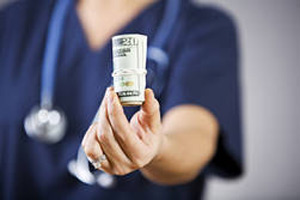 Join our NY Healthcare Committee for a dinner and discussion event.  
Enjoy  a family style, three courses meal including beer & wine at  the Heartland Brewery Chophouse - Times Square while hearing from our expert panelists as they discuss with you the momentous changes in the health care payment system moving from paying for volume to value and how it affects patients, physicians, and hospitals.
What is value in health care and how do you measure it? How are providers paid on value? How are health care providers responding? What information is available for patients about their doctor and hospital? How can patients select high value providers?
By dessert you should understand what this new payment system is and how it impacts your healthcare.
Matthew DeCamp, MD, PhD, is an Assistant Professor at the Johns Hopkins Berman Institute of Bioethics and in the Johns Hopkins Division of General Internal Medicine.  A practicing internist, his current research focuses on ethical issues in health reform (focusing on accountable care organizations, ACOs).  With K08 funding from the Agency for Healthcare Research and Quality, he is presently investigating how ACOs nationwide are engaging patients in board-level decisions about ACO priorities and programs, with plans to design improved engagement strategies.  Other interests include social media and medical professionalism, as well as ethics in global health (with special emphasis on short-term global health training). From 2017-2019, he will chair the Society of General Internal Medicine's National Ethics Committee. 

 
 
Ashlea Barrett is the Director of  the Johns Hopkins Executive & Preventive Health Program. The Johns Hopkins Executive & Preventive Health Program provides companies with an efficient way to receive a confidential, comprehensive, head-to-toe health assessment from one of the world's leading institutions in diagnostic medicine, biomedical discovery and personalized care.
 
 

Trisha Frick, RN, MS is the Director of Bundled Rates Contracting for Johns Hopkins HealthCare LLC, Baltimore, MD.  Trisha has been with Johns Hopkins Health System since 1986 resulting in more than 30 years health care experience.  She started at Johns Hopkins providing direct patient care as a nurse.  After providing direct care and supervision for almost a decade, she began her career in Managed Care in 1995.  Since then Trisha has created a Bundled Rates Contracting Office that is now managing over $50 million annually in Bundled Rate Contract Revenue.  The current service lines for bundled rate agreements include transplants, cardiovascular, bariatric, pancreatic cancer and orthopedic services.

Trisha is responsible for the Travel Surgery Program with the Pacific Business Group on Health.  This program represents Walmart, Lowe's other large group employers and is for joint replacement procedures.  This relationship is one of the few direct employer agreements in the nation where employers are paying for travel, housing and health services at identified centers of excellence in exchange for the elimination or reduction in co-pays and deductibles.  Trisha is also working on the development of similar programs with other employer groups. 

 
 
Lorraine Hutzler (A&S '08), is the Associate Director of the Center for Quality and Patient Safety at NYU Hospital for Joint Diseases at the NYU Langone Medical Center. She designed, built, and maintains a robust quality infrastructure for the Department of Orthopaedic Surgery. Lorraine has extensive expertise in quality metrics management and reporting, as well as Lean and Six Sigma Certification.