Affinity: Women in Business - Tai Chi & Brunch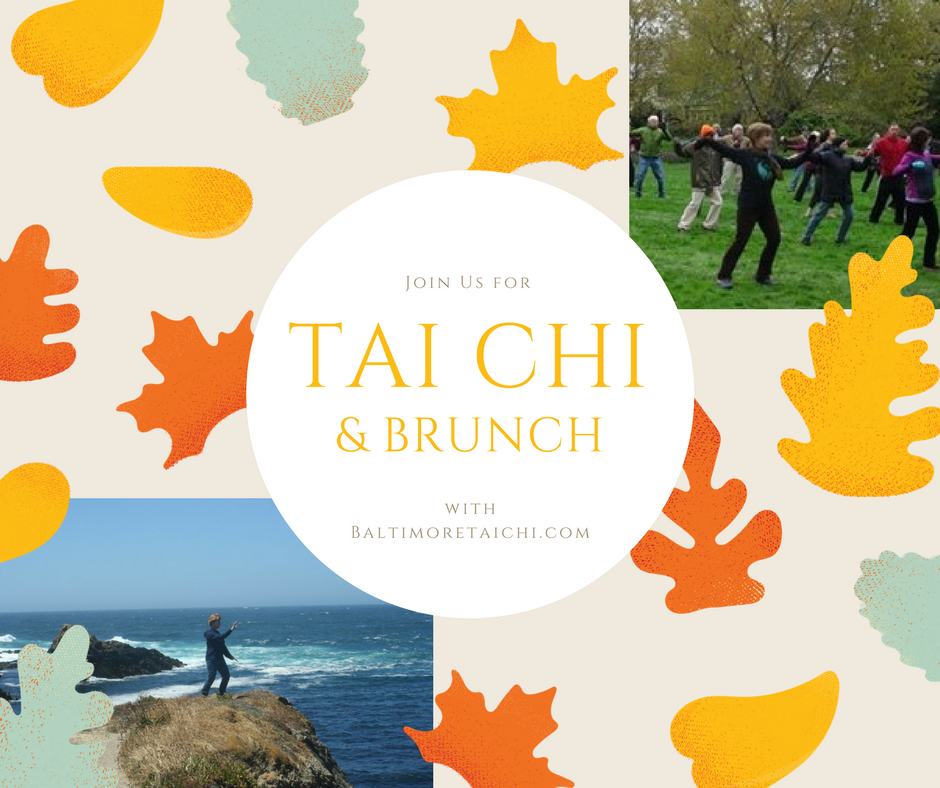 Tai Chi is an ancient Chinese martial art practiced for health and relaxation. Its slow movements help to reduce stress, improve circulation, and increase our overall sense of well-being. People of all ages and abilities can practice tai chi to increase energy and vitality. For more information see http://baltimoretaichi.com
In this session, Fiona will share a brief history of tai chi and some background on the many health benefits of tai chi. She will then lead us through some simple tai chi and qigong exercises, so come along ready to take part and to de-stress!
About Fiona Newton- Our Instructor
Fiona Newton is Director of Donor & Volunteer Engagement for Johns Hopkins University by day and, in her spare time, teaches tai chi with Baltimore Tai Chi. Fiona has 16 years of experience as a teacher of tai chi and qigong, and first started practicing tai chi in 1997. Baltimore Tai Chi offers courses and workshops for the general public, veterans, seniors and professionals who handle critical incidents, and are frequently asked to conduct tai chi, qigong, and 'better balance' sessions at conferences and corporate wellness days.
About Shauna Bryce - Our Host
With more than 20 years in law and legal hiring and degrees from Harvard Law School and Johns Hopkins University,lawyer career coach Shauna C. Bryce is a nationally recognized expert in professional development, career development, career transition, social media, and resumes for lawyers. As a former practicing attorney and member of a law firm hiring committee, she knows what it takes for lawyers to build successful careers. She's worked with some of the nation's top attorneys — at places like Global 100 law firms and companies, Google, Dreamworks, Major League Baseball, the U.S. Supreme Court, and the White House.
Follow Shauna on Twitter at @brycelegal and LinkedIn, Facebook, and Google+