DC Women of Hopkins: Emotional Intelligence for Entrepreneurs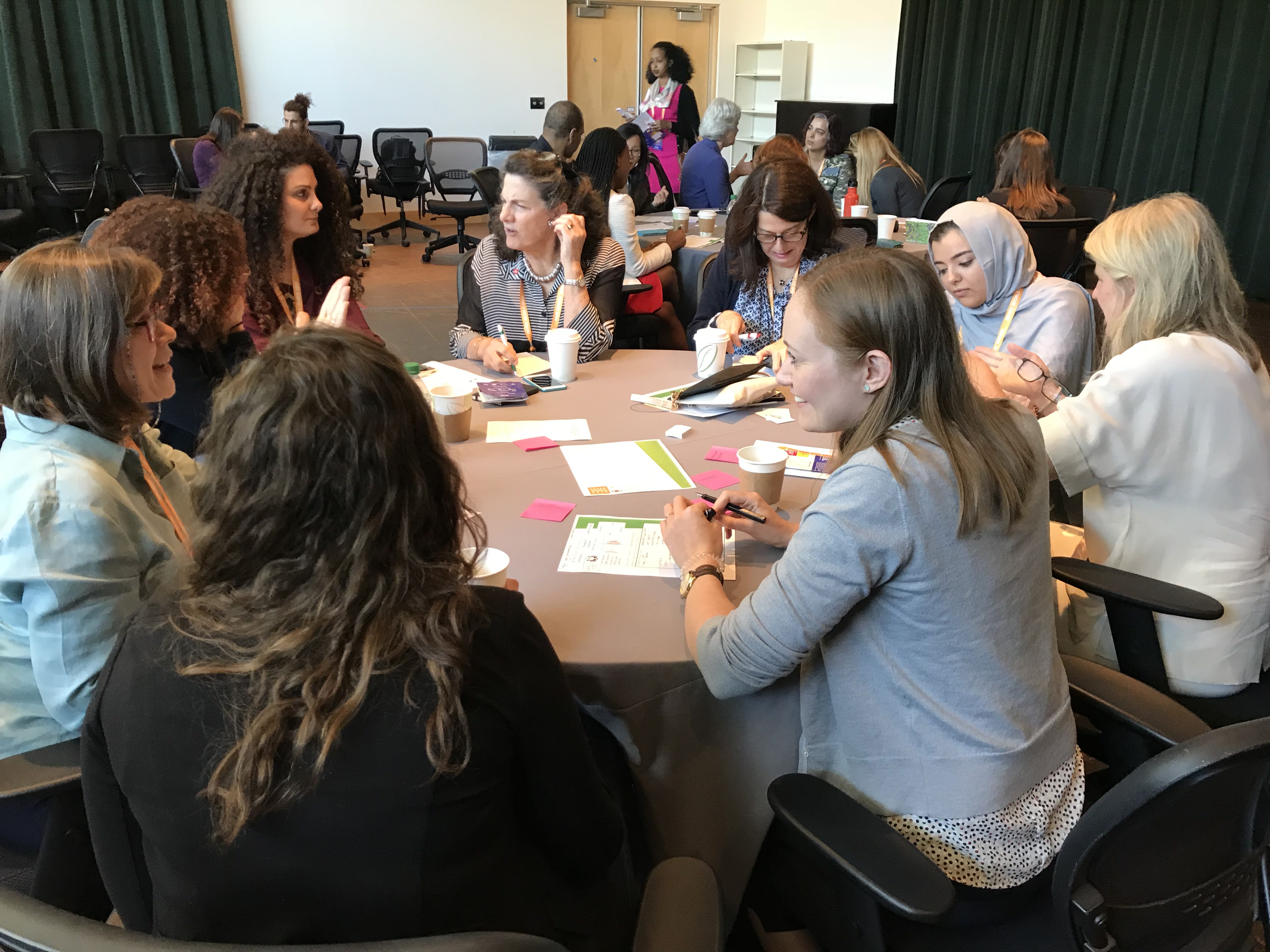 Sponsored by the Women of Hopkins Affinity: Washington, DC
Entrepreneurs can be seen to be strong but many are lonely—too many of us are trying to do it all alone yet we share many of the same challenges. In order to grow and scale our businesses, it's incredibly important that we have strong leadership skills along the often volatile, yet fulfilling, journey. Emotional Intelligence is the number one indicator of success. 
We have teamed up with a leadership development organization, Mavasive Leadership Institute, and a social enterprise specializing in design thinking, Innovazing, to bring  entrepreneurs a full-day program to strengthen key leadership skills centered around emotional intelligence. Based in neuroscience, the Women's Entrepreneurial Leadership Program is highly interactive and experiential to help individuals thrive in complex situations and focuses on building skills such as empathy and resilience.
In this hands-on workshop, you'll strengthen your ability to lead with empathy and level up your leadership skills. You'll also gain new insights on tackling your current business challenges as well as make new connections with other JHU entrepreneurs through a unique learning experience based on Emotional Intelligence methodologies and Human-Centered Design.
*Please note that there are limited seats available and lunch will be served.
A survey will be sent out approximately one week before the workshop to gain an understanding of who is attending and the challenges they experience.
Johns Hopkins Alumni, students, friends, and guests of all ages and gender identities are welcome.
Speakers
 

Saleema Vellani, Co-Founder and COO of Innovazing

Saleema Vellani is an expert in inclusive leadership and a recognized authority on the Future of Work. She has helped leaders around the world break through their plateaus and maximize their impact. As an advocate for women in technology, youth entrepreneurship, and highlighting diverse voices in social innovation, Saleema is strongly committed to helping reverse the failure rates of social enterprise. Saleema has been a social entrepreneur since the age of 21, when she launched Brazil's largest and top-rated Portuguese school to finance an orphanage and education programs. For over 12 years, she has led companies to the next stage of growth and innovation.

Saleema is the Co-Founder and COO at Innovazing, which educates, empowers, and connects global changemakers. She also teaches Entrepreneurship at Johns Hopkins University School of Advanced international Studies and is an advisor to several purpose-driven organizations, such as Wonder Women Tech and Startup Africa. Saleema has won numerous awards for her work in social innovation, including her most recent groundbreaking study on how to improve refugees livelihoods through climate-smart food systems technologies in the Middle East and Africa. She holds degrees from McGill University and Johns Hopkins University School of Advanced International Studies. Saleema is fluent in English, Spanish, Portuguese, French, and Italian and has lived in Brazil, Canada, Dominican Republic, Italy, and the USA. She is proud of her multicultural upbringing as a Toronto native with East African and Indian roots. 

 
 
 
 

Grant Erhuanga, Founder and CEO of Mavasive Leadership Institute

Grant is the Co-Founder and CEO of Mavasive Leadership Institute, which provides leadership development training to individuals and organizations to strengthen the four core competencies of emotional intelligence: perception, empathy, resilience, and intuition. He is also the Co-Founder and CEO of Innovazing which educates, empowers and connects changemakers globally though its leadership programs, innovative workshops, and social innovation conference. Grant has over two decades of experience as an entrepreneur as well as in the government and private sector. He pioneered a revolutionary model, the PERI Model, which is a holistic approach that blends emotional intelligence skills for effective leadership.

In addition to being as Executive and Leadership Coach, Grant is a certified Project Management Professional, Six Sigma trained, and a PH.D. Candidate at Rutgers University. Grant has a unique ability to help executives and managers experience breakthroughs in their mindset that lead to results in action. Top innovators and executives have engaged with Grant to optimize their relationships and maximize their leadership impact.