Women of Hopkins DC|Mission Collaborative Career Change Bootcamp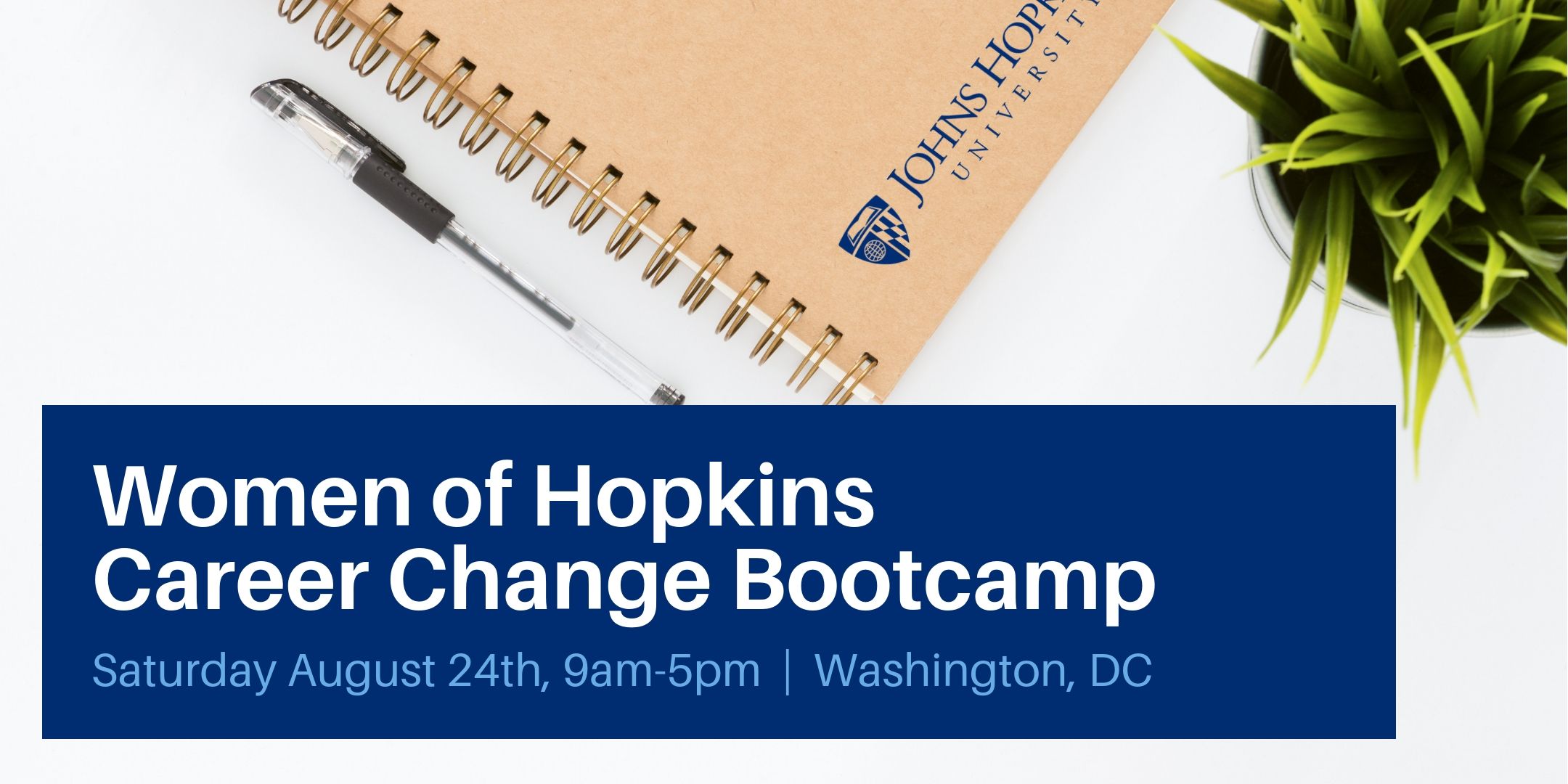 Do you feel like you're just going through the motions at work? Are you no longer growing or making the impact you want to create? How much longer will you put up with this?
The Johns Hopkins Alumni Association has teamed up with Mission Collaborative (a professional development organization that specializes in career change) to help you design a career you love!
​We created the Women of Hopkins Alumni Career Change Bootcamp to give you the tools and motivation to get unstuck from an unfulfilling career path and start doing work you're excited to get out of bed for.
​This full-day workshop is for JHU alumni who are ready to make a career change but need help figuring out exactly what comes next. Whether you're early, mid, or late career, this program and its unique collaborative format will help you make breakthrough progress.
​We'll teach you a more effective process for changing careers, and work together to help you identify some exciting paths forward. Along the way, you'll connect with other career changers, do a lot of self-reflection, and pick up a ton of useful tools to help you build a career you actually love!