JHU Leaders in NY and Beyond: Digital Change-Makers and Communicators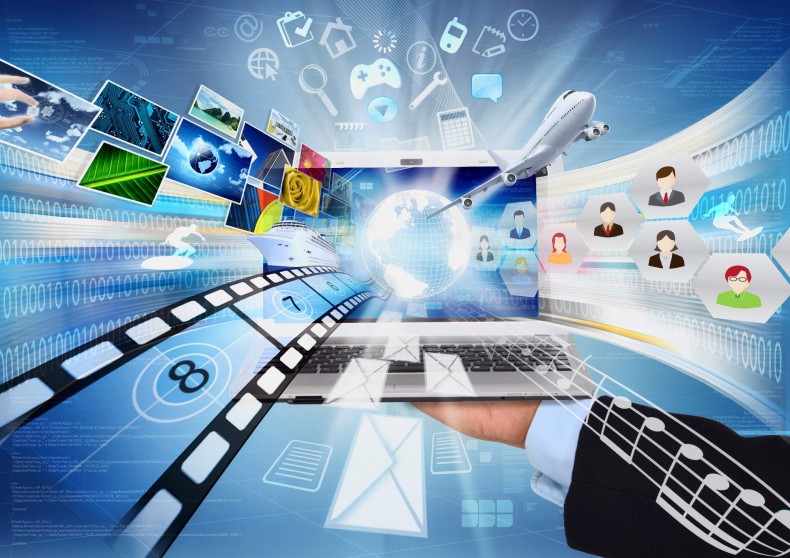 Hosted by JHU AEME NY Affinity
Arts, Entertainment, Media and Entrepreneurship (AEME) Affinity hosts the highly anticipated and ever-popular annual January Intersession alumni panel. This evening is always one of the highlights of the Media and PR in the Big Apple class. Each year current Hopkins students have the opportunity to visit companies, to learn from informational interviews, and to ask questions. The Hopkins alumni graciously share their personal experiences, their challenges and victories, and their paths that led from Homewood to here. As the digital world changes, so do these stories – and they are always fascinating.
This event is open to all JHU alumni who work, live, or have an interest in the AEME arena, who are interested in connecting with current Hopkins students, and networking with fellow Hopkins alums. This year, the event will be held at Aol.'s Headquarters on Broadway. Food and drink compliments of the JHU AEME Affinity and the Alumni Association.
Online registration available soon. Call 800-548-5481 to register by telephone.
Panelists
Michael Brooks, A&S 2010, 2012
Director of Global App Advertising, AOL/Verizon

As Global Director of App Advertising, Mike manages mobile app partnerships and strategy for AOL/Verizon.  He began his career in media in 2012 as a Business Analyst for AOL, after completing his Masters in Applied Economics from JHU.  While an undergrad at Hopkins, Mike was Editor-in-Chief of the Black and Blue Jay humor magazine, as well as on the leadership team for Senior Class Gift.  In his spare time, Mike enjoys advising app start-ups, playing basketball, and volunteering with New York Cares.

Victoria Grantham, A&S 1996
Managing Director, Communications, Robin Hood

Victoria joined Robin Hood as managing director of communications in October, 2015. She helps Robin Hood, "one of the most innovative and influential philanthropic organizations of our time," (Forbes) share its story and manage its reputation. Prior to that, she served as SVP of RoseComm, a boutique agency with clients in education, health care, technology, publishing and nonprofit.

Previously, she led media relations efforts at Kaplan Test Prep, the flagship division of Kaplan, Inc. Before Kaplan, she was a VP at Euro RSCG Middleberg – now called Havas PR – the communications arm of one of the largest global agency networks.

Victoria earned her B.A. in English from Johns Hopkins University.

 

Julie Ho, A&S 2005
Purpose

Julie Ho is a creative producer in marketing. Currently, she works at Purpose with a New York based non-profit celebrating its centennial year. She began her career in e-commerce here in New York and has lead cross-disciplinary project teams across a number of industries including legal, non-profit and marketing. Previous clients include Nike, Marriott, Beats by Dre, UNICEF, Goldman Sachs and Pfizer.

She is a 2005 graduate of the Krieger School of Arts and Sciences, holding a B.A. in political science. She is an active alumnae both in New York and across the university, serving as reunion chair for her 5th and 10th and as a member of the Second Decade Society.

 

 

Julia Zhou, A&S 2008
Producer, Big Spaceship

Julia Zhou is a digital and social media content producer. She's helping brands like YouTube telling unique, compelling and sometimes peculiar stories through social media content, videos, microsites and more.

Before joining the creative world, she spent three years in China helping Western companies develop their market entry strategy, specifically within the dairy industry. She also has a background in human texture perception research.

Julia holds her B.A. in neuroscience from Johns Hopkins University's Zanvyl Krieger School Of Arts and Sciences.
Moderator
Song Hia, A&S 2005

Song Hia is a designer, teacher, and product manager. He's currently developing and supporting digital products to reduce poverty and advance opportunity for residents of NYC at the Mayor's Office of Operations and teaches experience design and programming courses at Miami Ad School. 

Previously, Song launched products at enterprise software company Percolate, led the production of interactive marketing campaigns for brands including Nintendo, Starwood, and the A&E Network, and covered the intersection of technology and culture as public radio producer for Emmy Award winning talk show host and Today Show contributor Mario Armstrong.

He holds a bachelor's degree from Johns Hopkins University's Zanvyl Krieger School Of Arts and Sciences and a master's degree from New York University's Interactive Telecommunications Program (ITP). His personal work has been featured by Microsoft, Georgia Tech, Mashable, and The New York Observer.