Virtual Event: Undergraduate Research - The World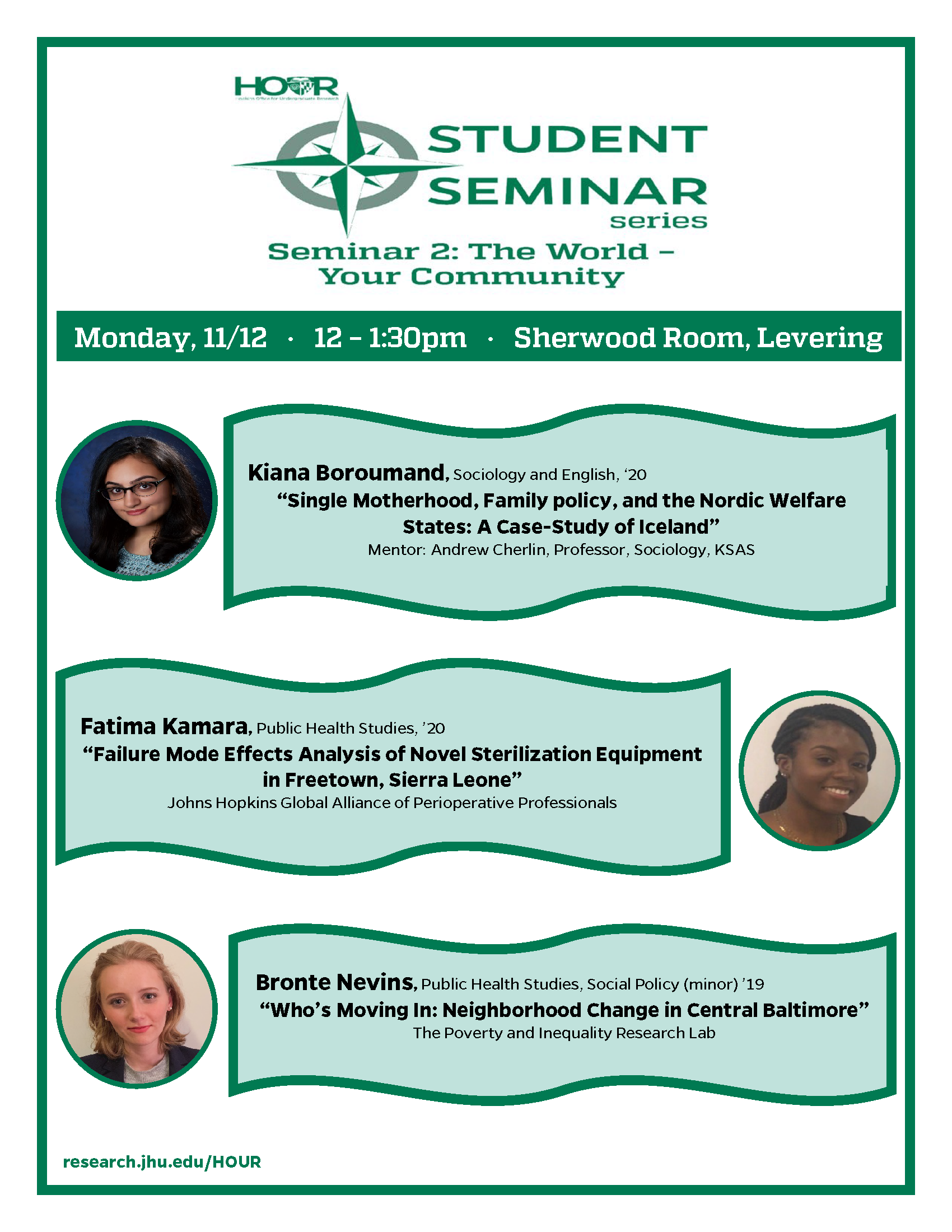 Event Date: Monday, November 12, 2018
Start Time: 12:00pm
End Time: 1:30pm
Join a few of our undergraduate researchers as they share their research projects, a poem or short story they've written, or a community service experience with the goal of providing different perspectives to a singular topic and demonstrating just how broad and collaborative research really is.
The mission of the Hopkins Office for Undergraduate Research (HOUR) is to foster student engagement and experiential learning and to enrich the educational experience of undergraduate students by promoting research, scholarship, and creative activities through student-mentor relationships.
During the event, you are able to comment on the live stream for any questions or comments!