A Better Way to Get There: Engineering Transportation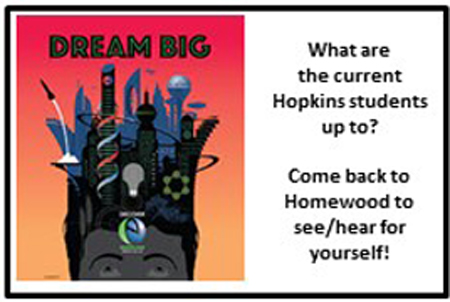 Hosted by JHU Affinities and Hopkins Engineering Alumni
This is a fun, interactive, and informal evening for you to see, hear, and learn about interesting and innovative projects - from the cool Hopkins Baja car to the Design, Build, Fly! Team's remote-controlled airplane—being designed and constructed by JHU Engineering student teams preparing for intercollegiate competitions.
The Glass Pavilion will be a showroom for these projects. Student teams will share their ideas and processes, as well as their successes and challenges. Learn about the competitions and where the teams are headed.
This unique event is open to all area alumni interested in engaging with current JHU students and networking with other JHU alumni who are in town for the Engineers Week activities. Refreshments will be served.