JHU Playwright's New Comic Drama: Don't You #!&%ing Say A Word SOLD OUT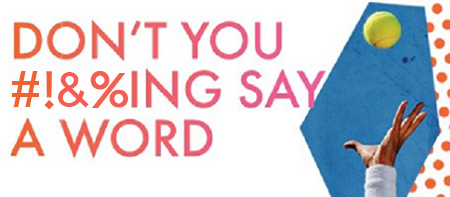 Hosted by Arts, Entertainment, Media and Entrepreneurship (AEME) Affinity: NY
Andy Bragen Theatre Projects and Rachel Sussman present
Don't You #!&%ing Say a Word
By Andy Bragen, A&S '93
Directed by Lee Sunday Evans
Don't You #!&%ing Say a Word is a play about love and hate, about friendly and not so friendly competition. Tennis is just tennis...until it isn't.
Kate and Leslie explore the complexities of their boyfriends' competitive spirits in this comic new drama. Russ has a temper. Brian has been known to cheat. As their weekly tennis sets play out aggressively on stage, Kate and Leslie dissect their friendship and rivalry in a volley of sharp observation and wry wit. An explosive comedy about love, relationships and the consequences of a lousy backhand.
Your discounted registration fee includes an evening starting with a cocktail and networking in the theater's E:Bar from 6:30pm - 7:00pm, a ticket to the performance beginning at 7:15pm and the "Affinity twist" - Hopkins ticket holders are invited to stay after the show for a behind the scenes talk-back with playwright Andy Bragen and members of the creative team.
To read the New York Times article about the show, click here.
Join the conversation: #dyfsaw