Walsh Trivia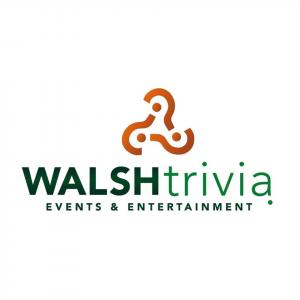 Walsh Trivia
The global pandemic forced me to pivot and I turned a hobby and pastime I was passionate about into a fast growing small business. Walsh Trivia was soon featured in Business Insider, Men's Health, and on CNN.
My unique brand of online trivia allows players to play on teams alongside family, friends, or colleagues no matter where they are in the world. It has proven to be tremendously popular with over 50,000 people across 60+ countries having played in our regular nightly games.
Walsh Trivia is also particularly suited to corporate and professional events and I have hosted private games for some of the biggest companies in the world including Facebook, Amazon, Bank of America, UBS, Deloitte and Netflix. In addition, I have worked with elite colleges including Columbia University, Johns Hopkins, and Emory, as well national and international law firms, start ups, non-profits, and charities.
Company Industry
Arts, Media & Entertainment
Company Diversity Categories
Company Founded Year
2020
Alumni Name
Stephen & Elena Walsh (A&S '06 & A&S'09)
Alumni Email
stephen@walshtrivia.com
Alumni School
Krieger School of Arts & Sciences
Alumni Graduating Year
2006