Neal Phillips Consulting, LLC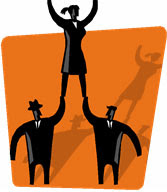 Neal Phillips Consulting, LLC
Neal Phillips Consulting, LLC (NPCI) is a Minority and Veteran-Owned Small Business focused on providing exceptional Mission Critical Strategy, DEI Consulting and Training to our public and private sector, clients that enhances their ability to reach their goals and objectives.

♦ Sensible Solutions- We provide you with practical and easy to implement solutions for your business.
♦ Forward Thinking - Our consultants are leading experts in Mission Critical Strategies to improve performance.
♦ Our Client Strategy - We help our clients achieve and retain the greatest possible success.
♦ Beyond the Box - We strongly believe in delivering innovative strategies for your ideas.

Ease your transition into your future business strategies by taking advantage of my know-how.

-----------
► WHAT MAKES ME DIFFERENT?
What I do isn't just a business. It's my passion. My years of experience & connections work to give you the smoothest possible process of leadership & consulting services.
 
Company Industry
Human Resource and Business Consultancy
Company Diversity Categories
Company Founded Year
2009
Alumni Graduating Year
2008