Alumni College 2017 in Mexico
San Miguel de Allende: Culture, Cuisine, and History of Colonial Mexico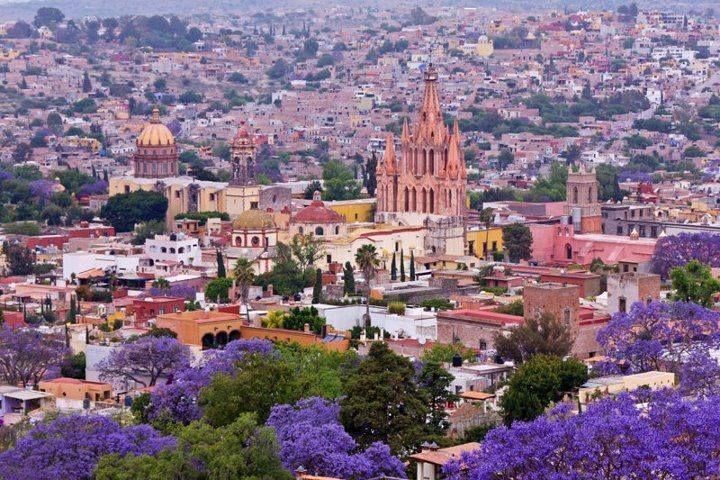 With Professor Emeritus Franklin Knight
October 25 - 29, 2017
From $1,995 plus airfare. 
People fall in love with San Miguel de Allende. This UNESCO World Heritage Site retains the peaceful charms of old Mexico and is the oldest American ex-pat community. Famous for a vibrant art scene, well-preserved Colonial and Spanish architecture, and silver mining that changed the world, San Miguel is a stunning mountain town with crisp spring-like weather year round. Enjoy three full days with visits to art and design centers, botanical gardens, private homes, and elegant dining while learning about pre-Hispanic Mexico, its revolution, silver economy, and relationship with the U.S. today. Rooftop restaurants, eclectic shops, a lively artisans' market and 24 blocks of pedestrian friendly streets and paths await you. Spend a day in nearby Guanajuato, an UNESCO World Heritage Site and University town where you will visit the Diego Rivera Museum and marvel at the Baroque and neoclassical buildings.

Choose between two modern airports that are just 60-90 minutes from San Miguel served by non-stop flights from L.A., Atlanta, Houston, or Dallas. Transfers are included.