Public Service & Social Concern Affinity Group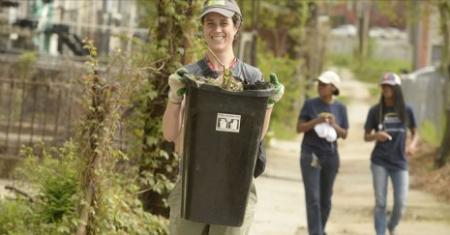 ​​
Many members of the Hopkins community are engaged in public service efforts and activities of social concern every day. For some, it may be the focus of their professional life, for others it is something they do in their free time. Either way, what's important is that these individuals are passionate about bettering your local and global community.
We are building a new Affinity Engagement Group focused on public service/social concern, drawing those in the Hopkins community together to create, strengthen, and connect existing networks. If public service, volunteer work and social policy are subjects YOU are passionate about, please join our efforts. Questions, please contact Elena Thompson at affinity@jhu.edu.
​​
Stay Tuned for Upcoming Events!
See More Past Events!

Wednesday, February 28, 2018

 

 

Saturday, September 26, 2015

Click here to see photos of the event

Saturday, September 26, 2015

Join alummni Jon Smeton '14 and Chumin Gao '14 for a morning of serivce with The 6th Branch, a group that utilizes the leadership and organizational skills of military veterans in community service initiatives. We will be doing light constructing and/or landscaping, tree care, and other gardening activities, including trash removal. Once the hard work is complete we wil head to a local "watering hole" for some refreshments and socializing.
​
​

​
Stay Tuned for Upcoming News!