Music, Art, & Medicine Series|Featured Speakers
October 5th, 2017 - San Francisco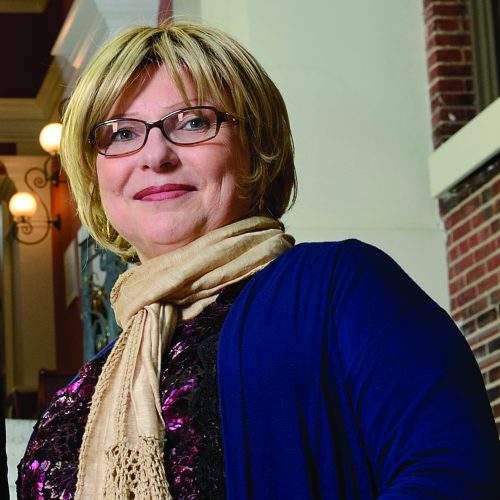 Dr. Serap Bastepe-Gray
Serap Bastepe-Gray is one of handful of professionals in the world who maintains professional careers in the entertainment (music), education, and health care sectors. She performs as a soloist and in guitar duo with partner and renowned classical guitarist Julian Gray. Her arrangements for guitar quartet of music by Latin Grammy-winning composer Fernando Otero were performed at the Di Menna Center in NYC as part of the 2012 Guitar Foundation of America (GFA) symposium. Her composition for guitar quartet and oboe, Terra Originem, was given its world premiere in October 2012 at the Walters Art Gallery in Baltimore in conjunction with the African Renaissance exhibit.
With her extensive training backgrounds as a medical doctor, performing musician and occupational therapist, Dr. Bastepe-Gray brings a broad base of knowledge to the field of music and medicine in the research. As the Founding Co-Director of the Johns Hopkins Center for Music and Medicine (CMM), she works closely with Dr. Alexander Pantelyat, Assistant Professor, of the Neurology Department and Dr. Sarah Hoover, Associate Dean, of the Peabody Institute to promote interdisciplinary research that aims to clarify the effects of active engagement in music making on human function in order to support the development of precise music-based interventions to benefit different patient populations.
She also brings to bear her expertise as a performer and as well as a pedagogue training elite level musicians to promoting interdisciplinary research in musicians' playing related musculoskeletal and neurological disorders. In collaboration with the KATA group of the Johns Hopkins Department of Neurology and therapists from Johns Hopkins Rehabilitation Services, she is currently developing "smart musical instruments" that can be used as diagnostic as well as bio-feedback training tools both in the clinical and in the training settings. As the Director of the Peabody Occupational Health and Injury Prevention (POHIP) program, she works closely with the Peabody Senior Administration in designing and implementing educational programs and services to promote student well-being and performance health. Through a recent collaboration with the Johns Hopkins Physical Medicine and Rehabilitation Department, she is working closely with Dr. Hoover in leading the development of a specialty clinic for musicians on the grounds of the Peabody Institute. Projected to launch in late October, this clinic will bring an innovative interdisciplinary model of care to musicians through integrating select Peabody faculty members as "instrument specialists" to harness their experiential wisdom in the biomechanics and ergonomics of playing an instrument for the benefit of the patients.
Dr. Bastepe-Gray is a faculty artist and a faculty research associate at the Johns Hopkins University Peabody Conservatory with a joint appointment at Department of Neurology. She serves on the Executive Committee of the Society for Peabody Alumni (SPA), International Committee for Musicians' Health and Wellness of the International Society for Music Education (ISME), the Performing Arts Medicine Committee of the Maryland State Medical Association (MedChi) and the Research and Education Committees of the Performing Arts Medicine Association (PAMA).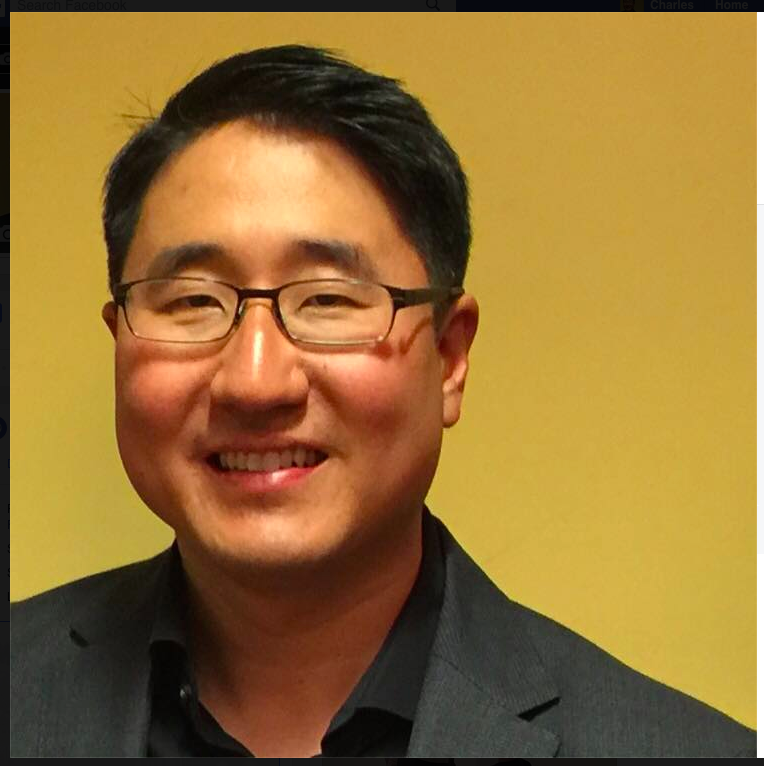 Dr. Charles Limb is the Francis A. Sooy Professor of Otolaryngology-Head and Neck Surgery and the Chief of the Division of Otology, Neurotology and Skull Base Surgery at UC San Francisco. He is also the Director of the Douglas Grant Cochlear Implant Center at UCSF and holds a joint appointment in the Department of Neurosurgery.
Dr. Limb received his undergraduate degree at Harvard University and his medical training at Yale University School of Medicine, followed by surgical residency and fellowship in Otolaryngology-Head and Neck Surgery at Johns Hopkins Hospital. He completed a postdoctoral research fellowship at the Center for Hearing Sciences at Johns Hopkins with Dr. David Ryugo studying the development of the auditory brainstem, and a second postdoctoral fellowship at the National Institutes of Health studying neural mechanisms of musical improvisation and perception using functional neuroimaging methods. He was at Johns Hopkins Hospital from 1996 to 2015, where he was Associate Professor of Otolaryngology-Head and Neck Surgery and a Faculty Member at the Peabody Conservatory of Music and School of Education at Johns Hopkins University. He left in 2015 to join the UCSF Department of Otolaryngology-Head and Neck Surgery.
Dr. Limb's expertise covers the full scope of otology and neurotology, with a focus on the treatment of hearing loss and auditory disorders. He specializes in all surgery of the temporal bone, with particular expertise in acoustic neuroma surgery, cochlear implant surgery, implantable hearing aids, stapes surgery, cholesteatoma surgery, and cancers of the ear. His current areas of research focus on the study of the neural basis of musical creativity as well as the study of music perception in deaf individuals with cochlear implants. He is the past Editor-in-Chief of Trends in Amplification (now Trends in Hearing), the only journal explicitly focused on auditory amplification devices and hearing aids, and an Editorial Board member of the journals Otology and Neurotology and Music and Medicine. His work has received international attention and has been featured by National Public Radio, TED, National Geographic, the New York Times, PBS, CNN, Scientific American, the British Broadcasting Company, the Smithsonian Institute, the Library of Congress, the Sundance Film Festival, Canadian Broadcasting Company, Baltimore Symphony Orchestra and the American Museum of Natural History.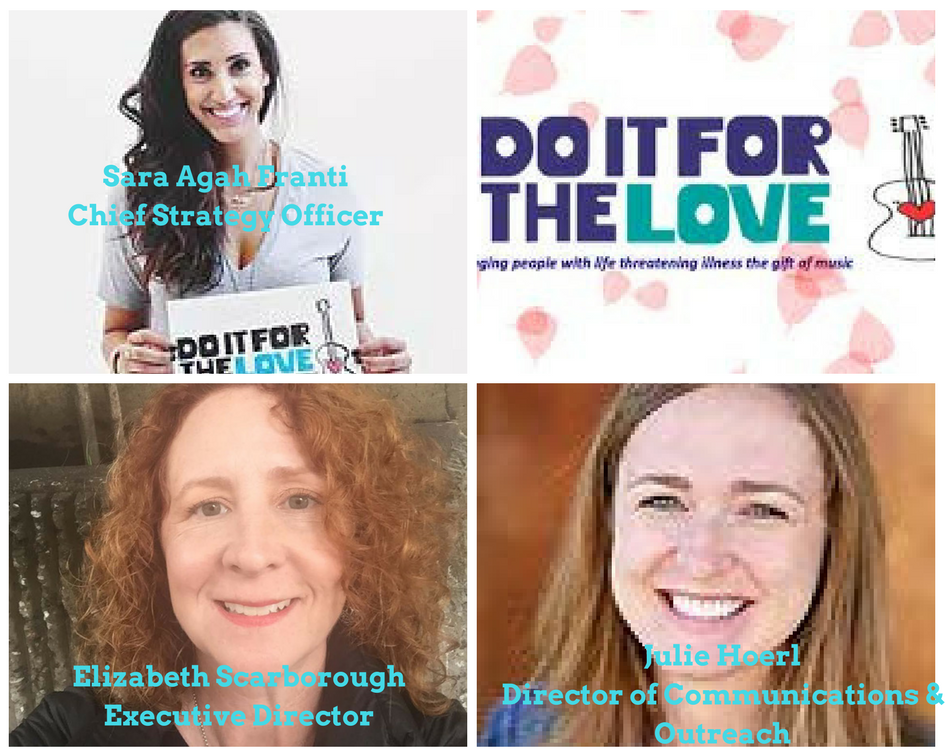 Sara Agah Franti, Chief Strategy Officer
As an emergency room nurse, Sara Agah, has witnessed patients in their most vulnerable moments. She has seen the demands that terminal illness asks of family members and close friends and has pledged her life to taking care of people when they are in times of greatest medical need.
Sara says, "In my work and in my own family I've seen firsthand the toll that living with life-threatening medical conditions takes on both patients and their loved ones.  I've also seen how families rally together and grow stronger in these times.  Through Do It For The Love we want to provide the opportunity for healing to take place, families to bond together, care providers to get a welcomed break and for lifelong memories to be made – all through the experience of live music!"
​Sara is dedicated to making a positive impact on the lives of others. Her passion has driven her to pursue her Masters in Public Health, which she hopes to use as a platform to concentrate on health promotion and policy change. Her work, life, and play are influenced by her mantra "Be your best. Serve the greater good. Rock out wherever you are."
Elizabeth Scarborough, Executive Director
Elizabeth joined the Do It For The Love team in June 2017. Elizabeth brings both experience and passion to the organization's mission. She holds a Masters in Business Administration and a Masters in Art History – a blend that will help take Do It For The Love to its next level. Previously Elizabeth was in charge of all the art related to the annual Burning Man event – the country's largest arts event, held two and a half hours outside of Reno, Nevada. 
Elizabeth has unparalleled experience in arts administration, and is excited to leverage her talents to cultivate new opportunities and strengthen bonds with the growing Do It For The Love community. She says "Do It For The Love is helping so many struggling with illness and trauma find a moment of peace, joy and connection. I'm excited to help grow Do It For The Love's impact to touch more lives through the healing power of music".
Julie Hoerl, Director of Communications and Outreach
Julie joined Do It For the Love in June 2017. She is a graduate of Northwestern University where she studied philosophy, art history and non profit management and has since applied her analytical and problem-solving skills to a career focused on youth and the arts, working at both the San Francisco Girls Chorus and Pacific Boychoir Academy as a senior administrator.
"I'm excited to apply my passion and energy to Do It For the Love where I will be able to continue to help change lives through the power of music."
​December 8th, 2017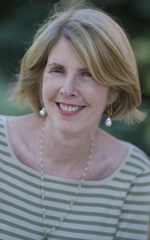 Jamison is perhaps this country's most famous writer about manic-depressive illness. Her books and articles not only help patients, they have raised society's consciousness. Her public appearances inform Americans about their millions of fellow citizens who suffer mood disorders. Her work and life chip away at the stigma of mental illness.

Jamison is a full professor of psychiatry who has researched widely on medication adherence and suicide. She's co-authored Manic Depressive Illness: Bipolar Disorders and Recurrent Depression, the definitive book on the topic. Understanding the psychology and biology behind that, she says, "could lead to therapy even better than what exists, that doesn't ever tamper with a rich, imaginative life."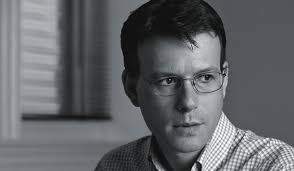 Born in Washington D.C. in 1971, Michael Hersch came to international attention at age twenty-five, when he was awarded First Prize in the Concordia American Composers Awards. The award resulted in a performance of his Elegy, conducted by Marin Alsop in New York's Alice Tully Hall. Later that year he became one of the youngest recipients ever of a Guggenheim Fellowship in Composition. Mr. Hersch has also been the recipient of the Rome Prize, the Berlin Prize, the Goddard Lieberson Fellowship from the American Academy of Arts & Letters, and many other honors.
Also a gifted pianist, Mr. Hersch has appeared around the world including appearances at the Van Cliburn Foundation's Modern at the Modern Series, the Romaeuropa Festival, the Phillips Collection in Washington D.C., Cleveland's Reinberger Chamber Hall, the Festival of Contemporary Music Nuova Consonanza, the Warhol Museum, the Network for New Music Concert Series, the Left Bank Concert Society, Festa Europea della Musica, St. Louis' Sheldon Concert Hall, and in New York City at Merkin Concert Hall, the 92nd St. Y - Tisch Center for the Performing Arts, and Carnegie Hall's Weill Recital Hall, among others. Mr. Hersch currently serves as chair of the composition faculty at the Peabody Institute of the Johns Hopkins University.