New Johns Hopkins Fabrics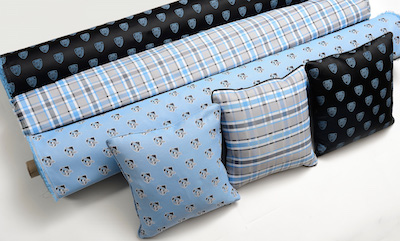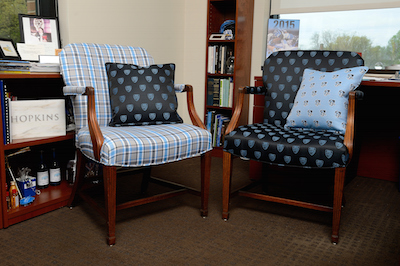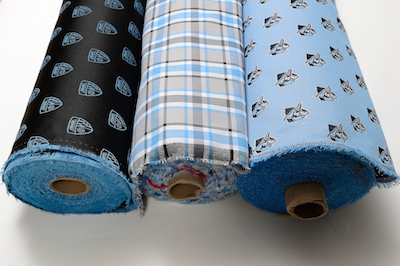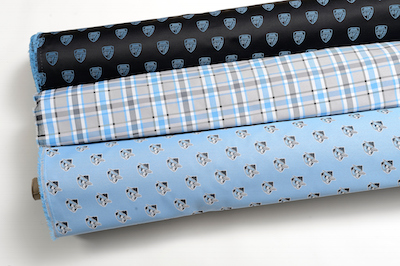 Show Your Hopkins Pride with These Exclusive, Quality, Upholstery Fabrics
American made of polyester with Teflon finish, they are ideal for upholstering chairs, sofas and pillows, and covering bulletin boards and valances.
They feature the official Hopkins shield, Blue Jay logo, and a plaid in coordinating Hopkins colors of black, blue, white, and taupe.
Professional or spot cleanable. 54" wide.
Fabric is sold by the yard.
$40 per yard. Shipping/handling will be added. Call to order: 410-516-0808 or 800-548-5481, M–F 8:30–5PM ET
Pattern repeat (H x V) is:
Tartan: 5.5" x 5.5"
Shield: 3" x 4.25"
Blue Jay: 3" x 4.25"
Supplies are limited and exclusive. Please allow two weeks for delivery.
For more information, email alumni@jhu.edu.