Mindful Meditation: Holistic Techniques to Become Stronger, More Balanced and Less Stressed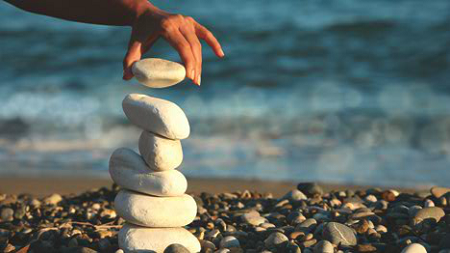 JHU Women in Business Affinity

A recurring discussion theme and frequent request from our JHU Women in Business audience is to provide resources and workshops to help navigate life's many challenges in both their professional and personal worlds. In many cases people don't realize that they have much more control over their lives than they ever imagined. This session/workshop
will teach skills that can make a positive difference in one's day to day life and can help promote emotional and physical wellness.

The evening will be led by Marilyn Spenadel, Ed '09. Spenadel earned a Master's Degree in Clinical Mental Health Counseling and Post Master's Certificate in Counseling At-Risk from Johns Hopkins University. She is a Holistic, Licensed Psychotherapist and Board Certified Professional Life & Spiritual Coach.

The following topics will be introduced:
Eustress vs. Distress – how different types of stress can motivate or be negative
Learn where you store your stress – how to cleanse for rejuvenation and resiliency
Deep breathing Mindful Meditation – eliminate sore spots and worries
Holistic techniques –  reduce stress and enhance wellness
Learn about having a personalized kit for strength and a routine for resiliency for lasting results
Join us once again at The Pearl Spa's meeting room located in Fulton, MD, with plenty of free parking and convenient to Washington, DC, Baltimore and surrounds. The evening will also include time for networking, light food and drink.
"It's not our stress that's the problem, it's how we view our stress that is […] Our body hears and takes on what our minds says both positively and negatively. We can let go of our negative self-talk and feelings to enhance our wellness. Then, instill core beliefs with Holistic mind/body techniques."
Marilyn Spenadel